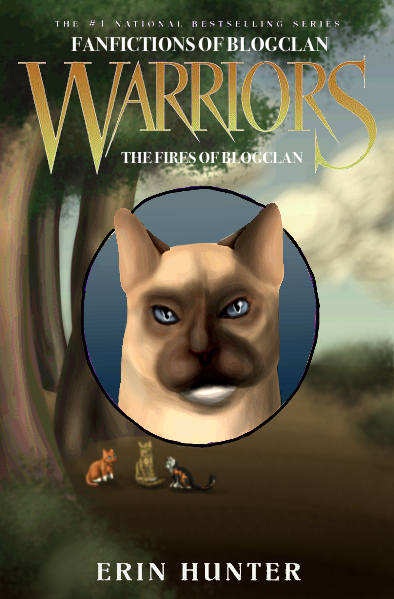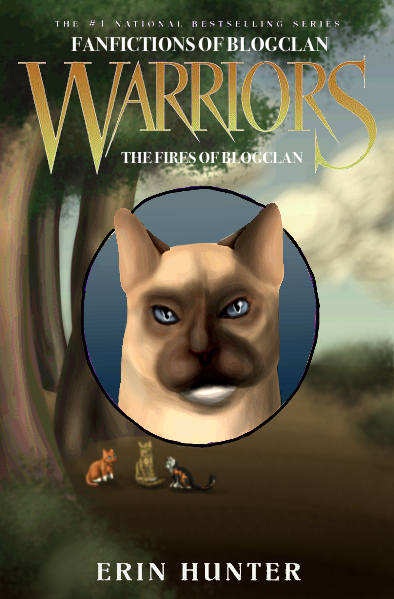 This is a commission for a fellower BlogClan warrior,

, otherwise known as Kat. She requested I draw her cat-self, Kat, in any background of my choosing, and various cats in the background including Copperclaw, Leafpaw, Hazelburrow, and Rainsong if possible. I couldn't get to my colors for Rainsong, but I included left to right: Hazelburrow, Copperclaw, and Leafpaw. The center cat is Kat, and I made a forest-y background. I'm okay with the background, but I'm really happy with how Kat came out. Hope you like it Kat!

I love it! Thanks so much!
Reply

Good!

Hey, do you mind if I send it in to BlogClan on the fan art page?
Reply

Very nicely done, Jayfrost! I especially like the smoothness of the trees. (this is Sageheart by the way!)
Reply

Hello there Sageheart!

Yeah, I figured you had to be from BlogClan when you called me Jayfrost. And thanks! The trees I'm not personally thrilled with, but they're slowly getting better each time I draw them.
Reply

That's the thing with trees - they're one of those that you can see progress really quickly compared to other things. I struggled with them for the LONGEST time until I found a way to draw them that worked for me. It was taxing though.
Reply

True, though they're easy to get wrong as well. I'm afraid I've been neglecting backgrounds so long that I'm not nearly as good at them as I am at animals themselves, which can be kinda jarring in a picture.

Reply

I think your picture comes together very nicely - you don't need to be hard on yourself about that! I have yet to meet a person who ever focused on backgrounds more than subjects, so you have nothing to fret over. We all learn in time.
I love your festive avatar, by the way! I remembered seeing it on BlogClan and reminding myself to say something and then I kept forgetting.
Reply