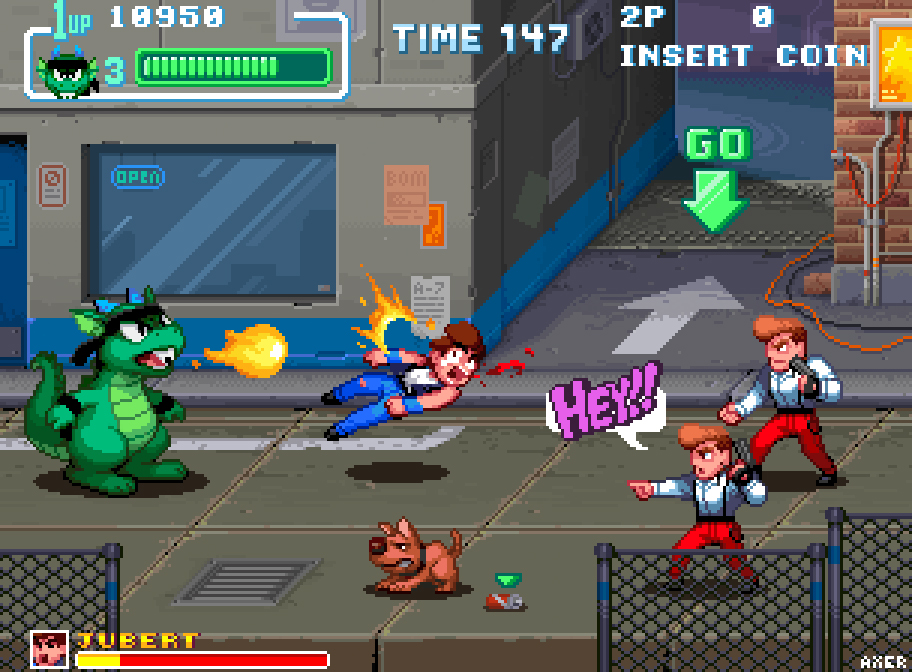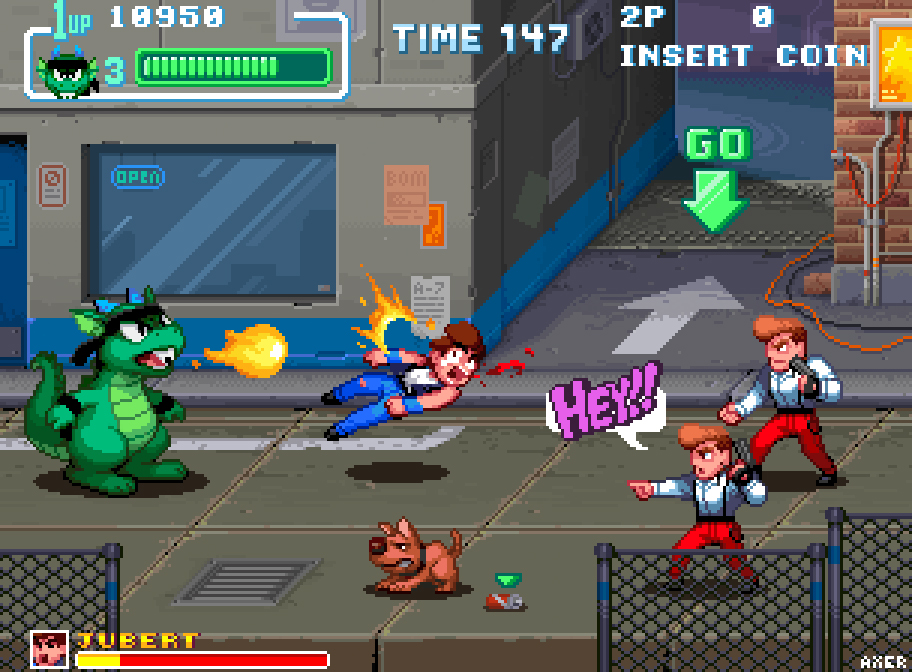 Watch
An arcade screen I made for Super Black-Belt Dragon 2! I figured since I made the marquee I may as well make the arcade screen as well. This is also my first pixel-art I ever did, so two birds one stone.
In this game you play as the Black-Belt Dragon and you take on tough colour-coded street crime while wearing belts anywhere except for where they are meant to go! The second player can join at any time and will play as a small stone that can hop around and trip enemies or be picked up by first player and wielded as a weapon.
TRUE ARCADE ACTION, 50 cents per play!
Thanks for taking a look!