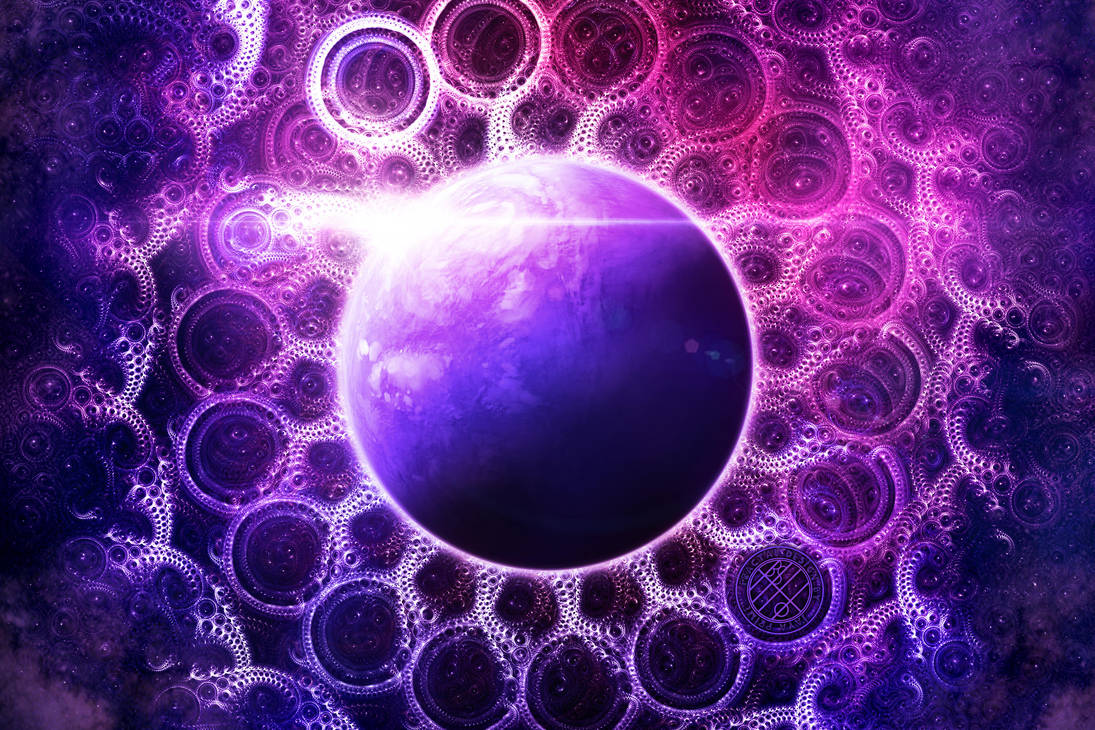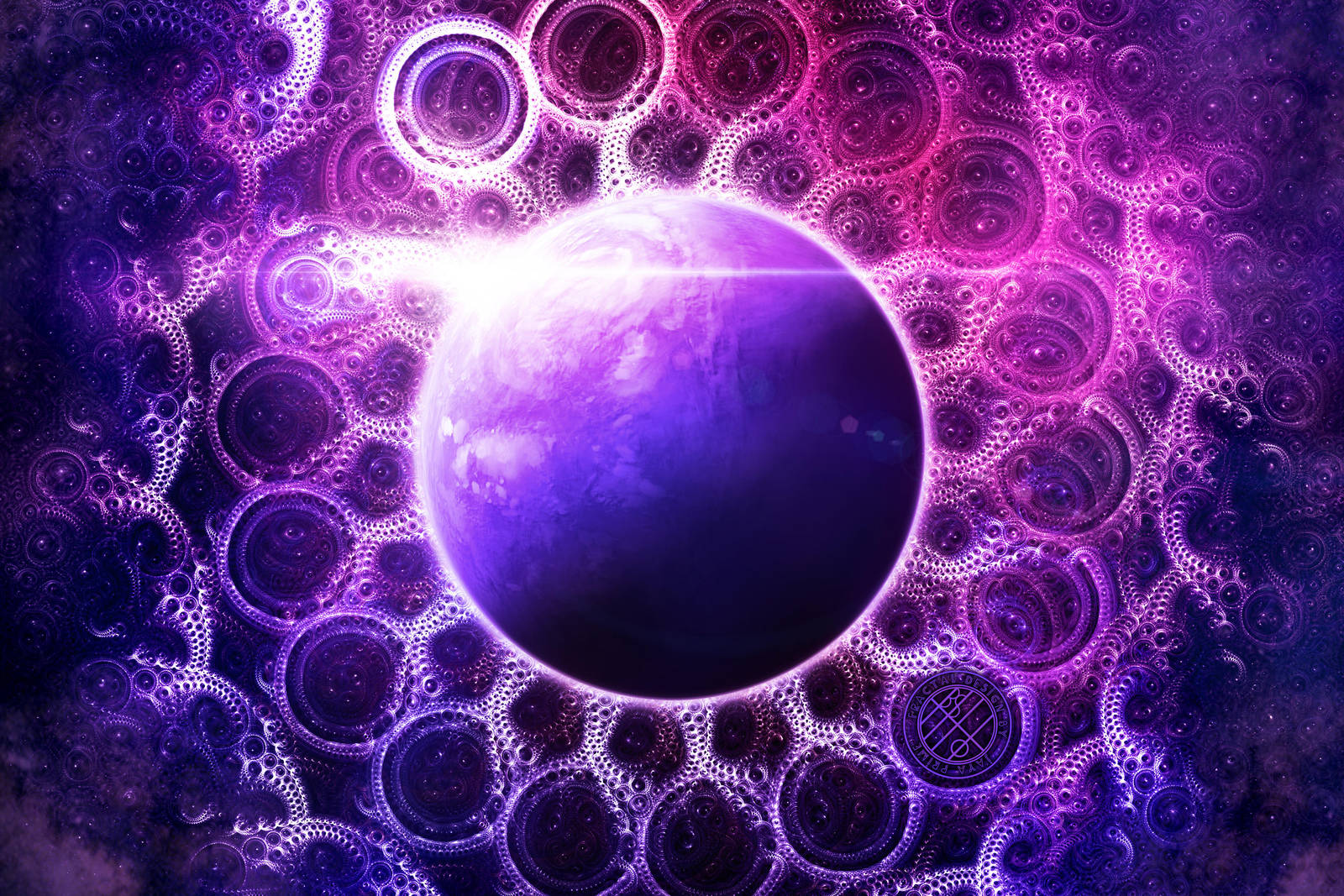 A beautiful fractal mandala surrounding the largest exoplanet that we've discovered -- Kepler-62e.
It hovers in deep space, calling to us, to explore, to send our astronauts, to cross time and space. Colorful nebulae and stars surround it in a visage of sacred geometry. Google's Deep Dreams AI was used to add a psychedelic edge to the final image. For those who have the eyes, there are many different layered images hidden inside of this one.
Just over the past three months, this design has quickly become my top-selling design. It captures so many of my main interests all at the same time. Slicing and running each part through different Deep Dreams took more than a week, but the end result has been worth it.
"Extraordinary claims require extraordinary evidence." ~Carl Sagan
Official Title:
Deep Space Dreamer
Codename:
Kepler
Incept
: The base fractal mandala was rendered in Apophysis, formed with fanned PDJs across two xForms. More details on its construction here:
Other Fractalscapes:
Copyright San Jaya Prime
-- With exception to the public domain image of Kepler-62e from NASA, all images herein are copyright San Jaya Prime. They are licensed under a
Creative Commons BY-NC-ND 4.0
license for non-commercial sharing and without modification. Attribution required.
---
---
---
Available on My Fractal Stores:
Prints, Clothing, Phone Cases, Bags, Clocks:
[
Redbubble
]

[
Zazzle
]

[
Society6
]

[
CafePress
]

[
Dynomighty
]

[
RageOn!
]

[
Curioos
]
---
---
---
Alternates:

Original on Instagram
(Including Stories)

Black and white on Redbubble

Thread on Reddit

Deep Space Dreamer [1080p Wallpaper V1]
---
---
---
Update [2016-12-31]:
Loving seeing this one featured in the
2016 Purple Yummies [Digital] Part II
entry along with all these other glowing designs. Beautiful!! Thanks so much to
H-D200HB
for the feature.
Update [2016-11-11]:
Huge shout in thanks to
Annissina
for featuring my fractal mandala here
Annissina's November Feature + New Contest
and big congrats to the
Fractal-Love
group for renewing their SuperGroup. They've become one of my top fav places to discover new fractal art and artists.
---
---
---