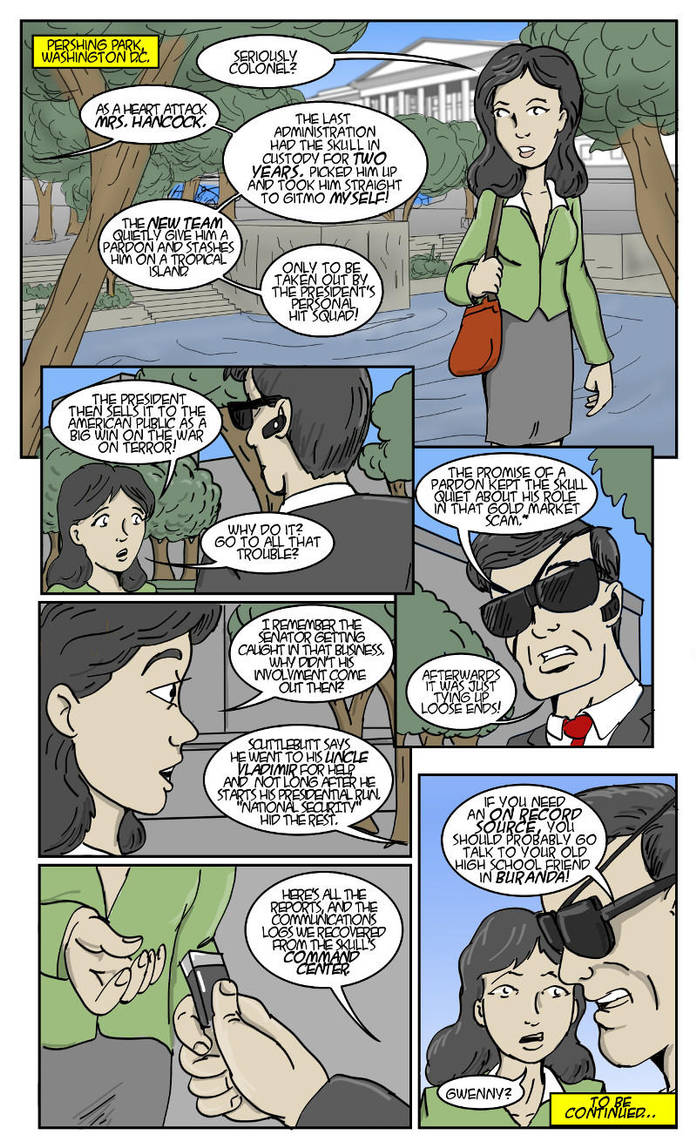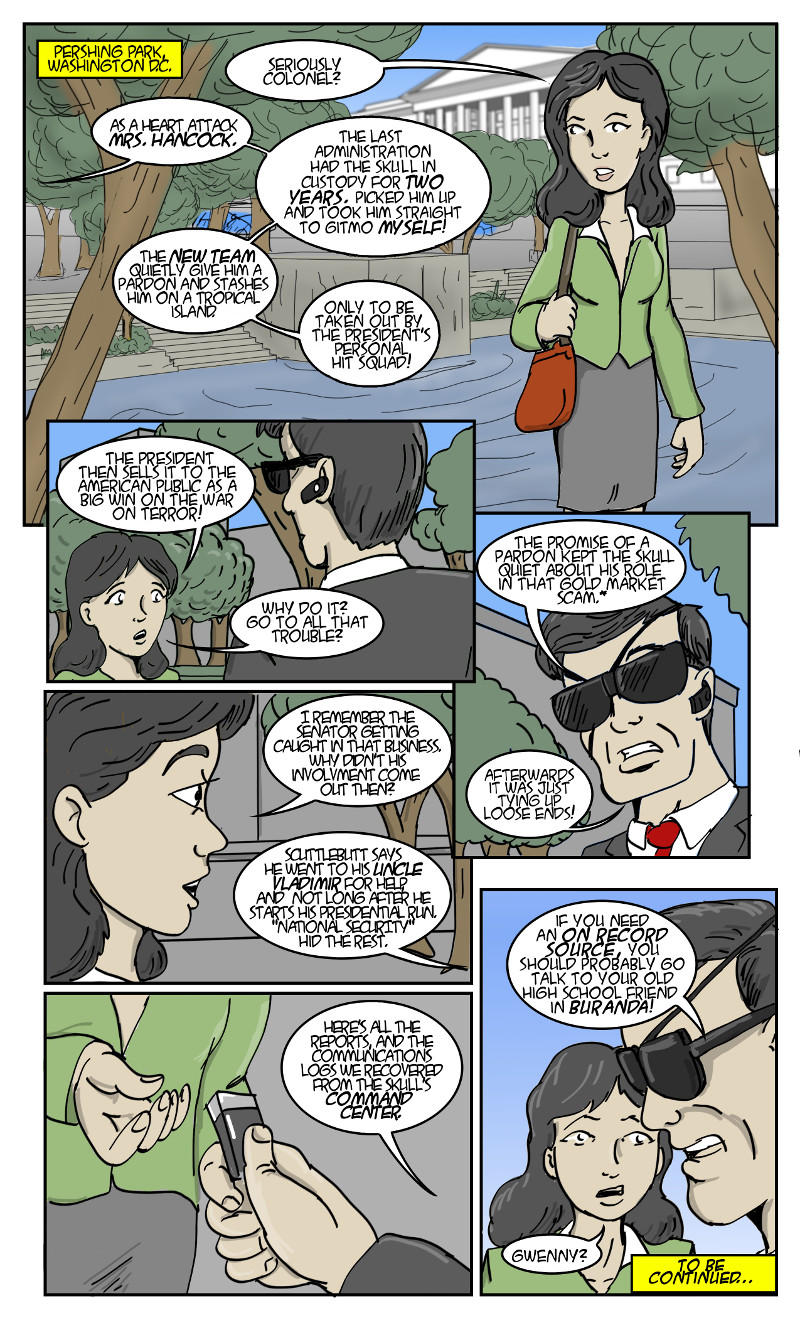 *This of course refers back to my 2014 Temple of Turmoil story and the page where
all of the evil people having a conference call
. Which was long before he ever announced his candidacy or won the election. After the Skull was defeated and taken into custody, his former associate and now President
arranged his release
, which was really a double cross since the President sent his personal hit squad after the Skull. Since some of the Skull's other associates have
ended up dead
, he sensibly let the world think he's dead and hop off to another dimension.
A couple minor characters are making cameos. The woman is Deena, who we saw before in
Ruthless Ro-Man.
and Colonel Battle who showed up at the end of
Temple of Turmoil
.
I decided to make Deena an investigative journalist. I had originally planned for this character to be Felicia Kingsley from Chippewa Ghosts's
Bleach Blonde Valkyries of the Fourth Reich.
but considering her extensive role in that comic, I just thought it would be easier to go with an original character here, and since Deena was pretty much a blank slate I figured she could serve the purpose.