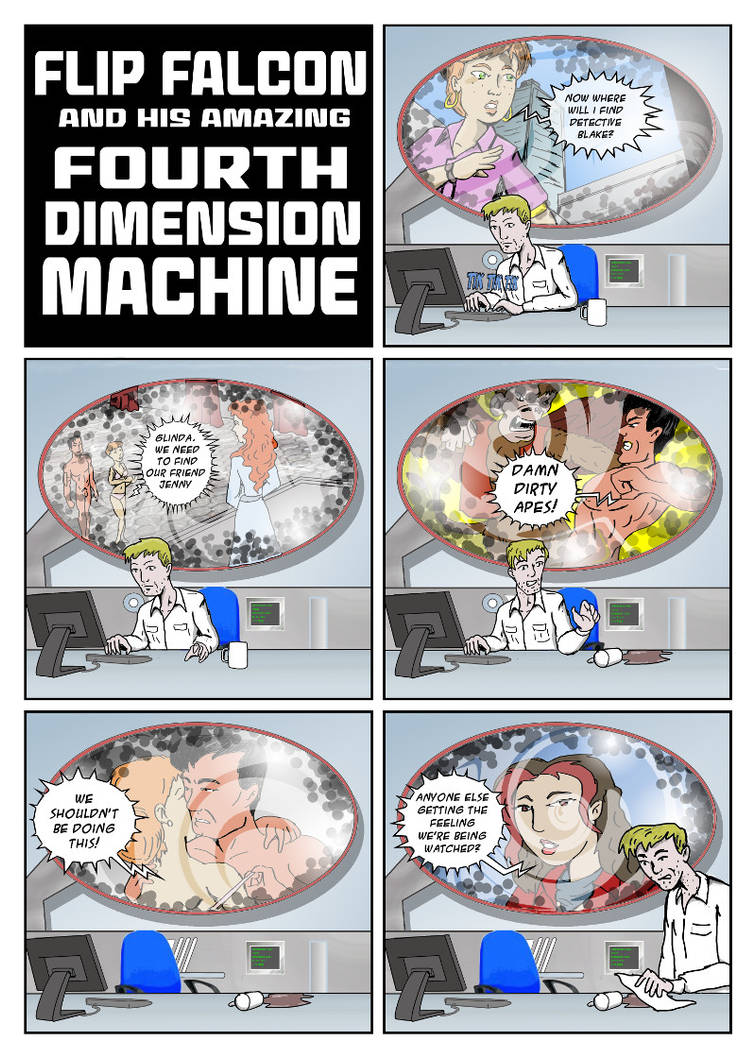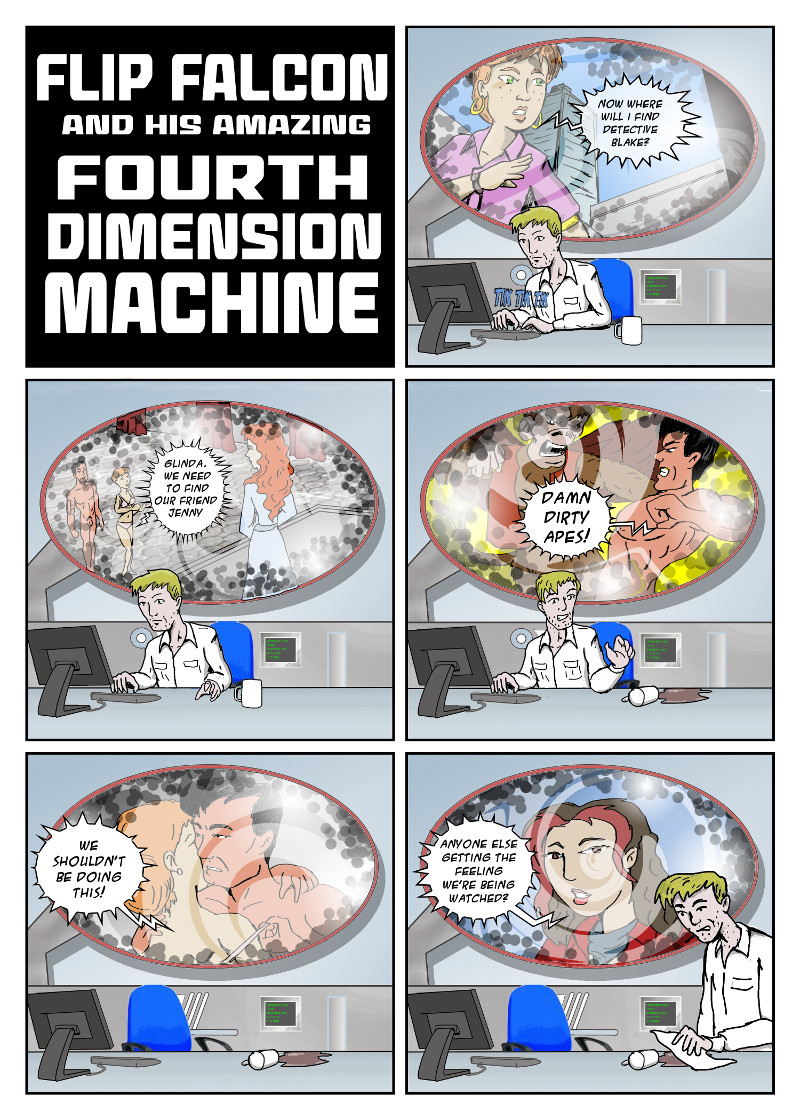 Watch
Flip Falcon
is an inventor who created a transdimensional portal he can look through. Though Flip is far more worried about his coffee spill.
The characters of Jenny Anywhere is available for use by anyone, with only one condition. This paragraph must be included in any publication involving Jenny Anywhere, in order that others may use this property as they wish. All rights reversed.

EDIT: There is currently some issue with the DA servers, you can check out the page at Comic Fury Page.