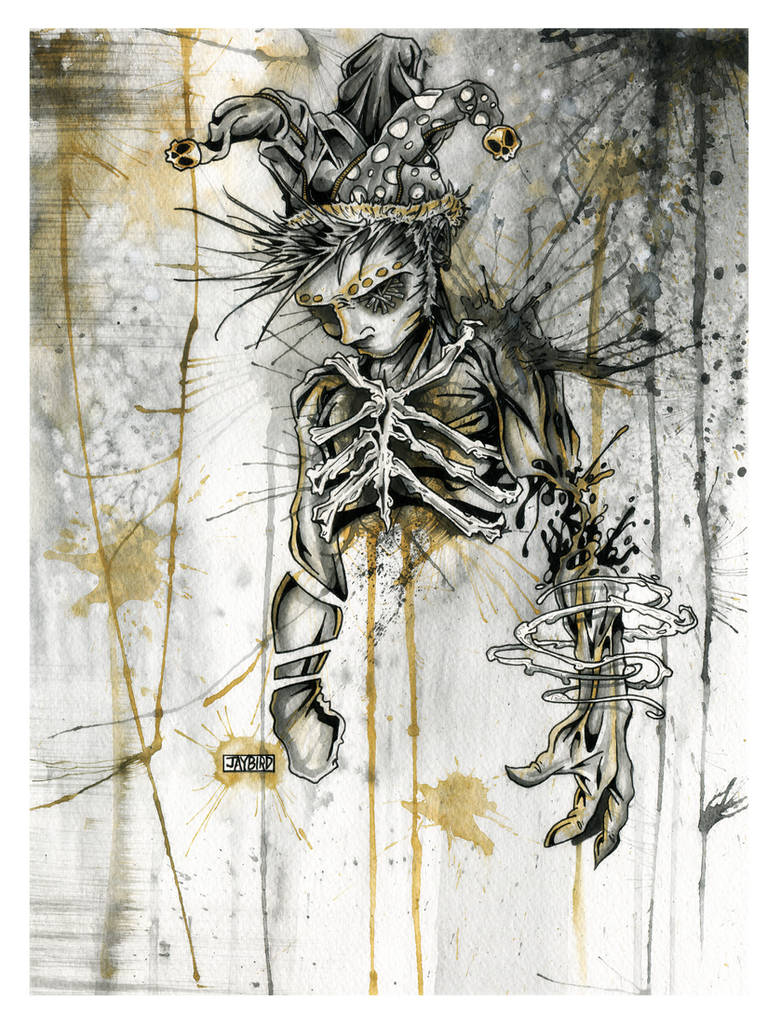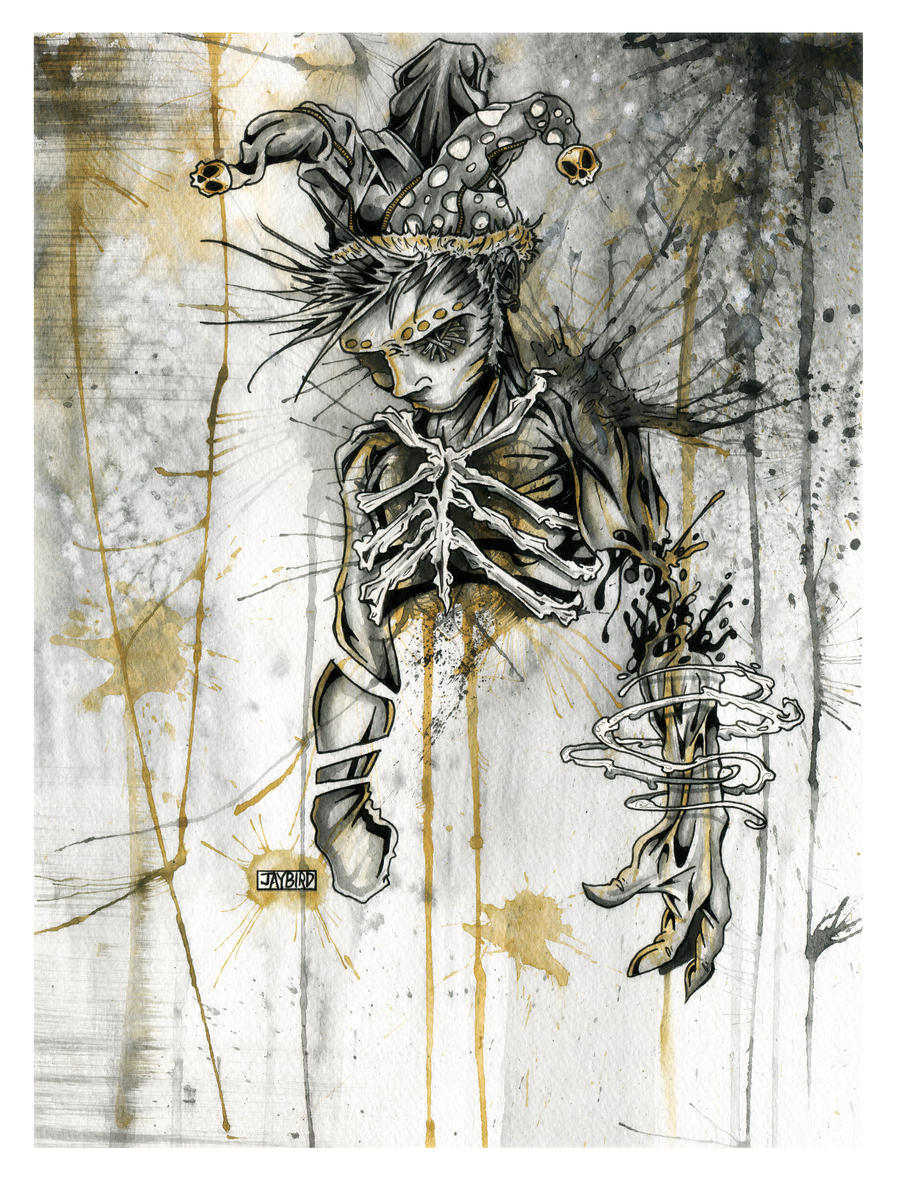 Watch
"A man's true character comes out when he's drunk."
-Charlie Chaplin
First Painting for this November's Art Showing in Duluth MN. My good friend Devin Francisco and I are gonna give Duluth a show they have never seen. Check out his work as well, you will not be disappointed. Devin:
[link]
Inspired by Violent Work of Art's song, "Wasted."
12 x 16 on 140lbs coldpress watercolor paper
Watercolors - pen and ink - pastel markers
THANK YOU DEVIANT ART for the DD!!!
Check out the YouTube Trailer for OMEN:
[link]
Daily Deviation
Given 2012-04-17
This work is really amazing! I really like the point of view and how you implement the theme ♥ It looks so scary, but also it shows the truth about drinking alcohol.
Your technique how you use watercolor is simple, but really amazing! The splahes made everything look more dramatic and also more energetic. I love the way how you use it.
It inspire me alot, so I think I want to use it, too

The colors look amazing, too ♥ Althought it is only black/grey/white it looks so expressiv. So the little amount of ochre makes it look more alive.
You did a great job!
The Artist thought this was FAIR
23 out of 23 deviants thought this was fair.
i honestly don;t know what to say, usually i have a lot to say but, im speechless! the textures and the colors all form in perfect unison! The darkness of it also apeals to the darker side of a person. i also LOVE the detail you put into this. Everything down to the folds in the epic jester hat. This doesen't say 'wasted' it says 'WaStEd' as in wasted and gone. the emotion is almost radiating off of the figure. the background effect is also very lifelike and very appealing, makes it less greyscale and more apealing to the eye. Amzing job!!!
The Artist thought this was FAIR
13 out of 13 deviants thought this was fair.