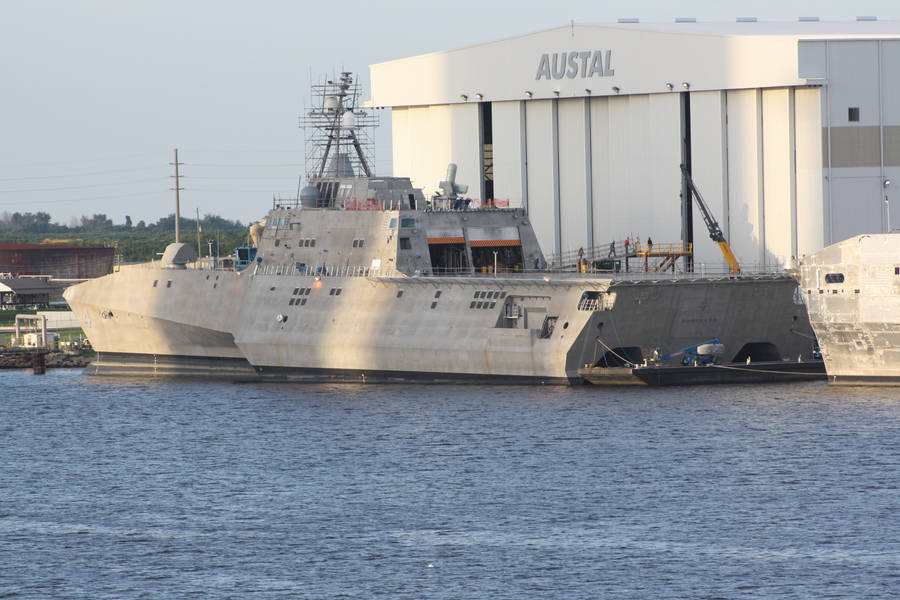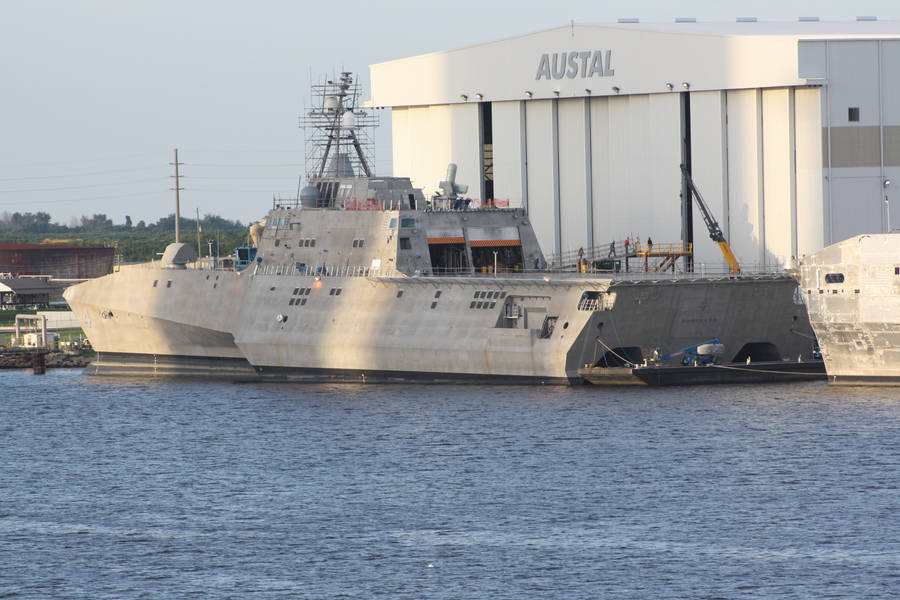 Spotted this while at the GCA meet, Mobile is one of the few ports that is building the US Navy's new fleet.
More info from a guy that was working on it, ironically, the ship is a triple foil hull of all aluminum and is designed as an attack vessel.
More.. got a name finally USS Coronado (LCS-4)
[link]
Ugh.. Attention Wikipedia this file is the property of user T3ku on wikipedia aka Jaxinc.