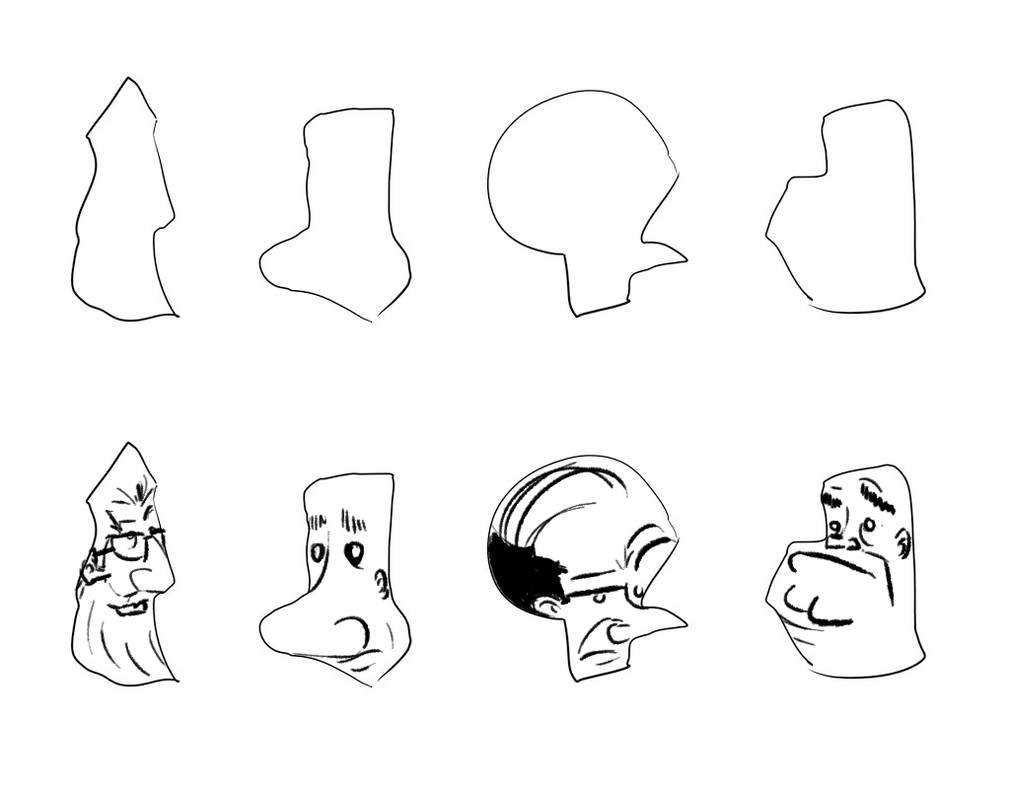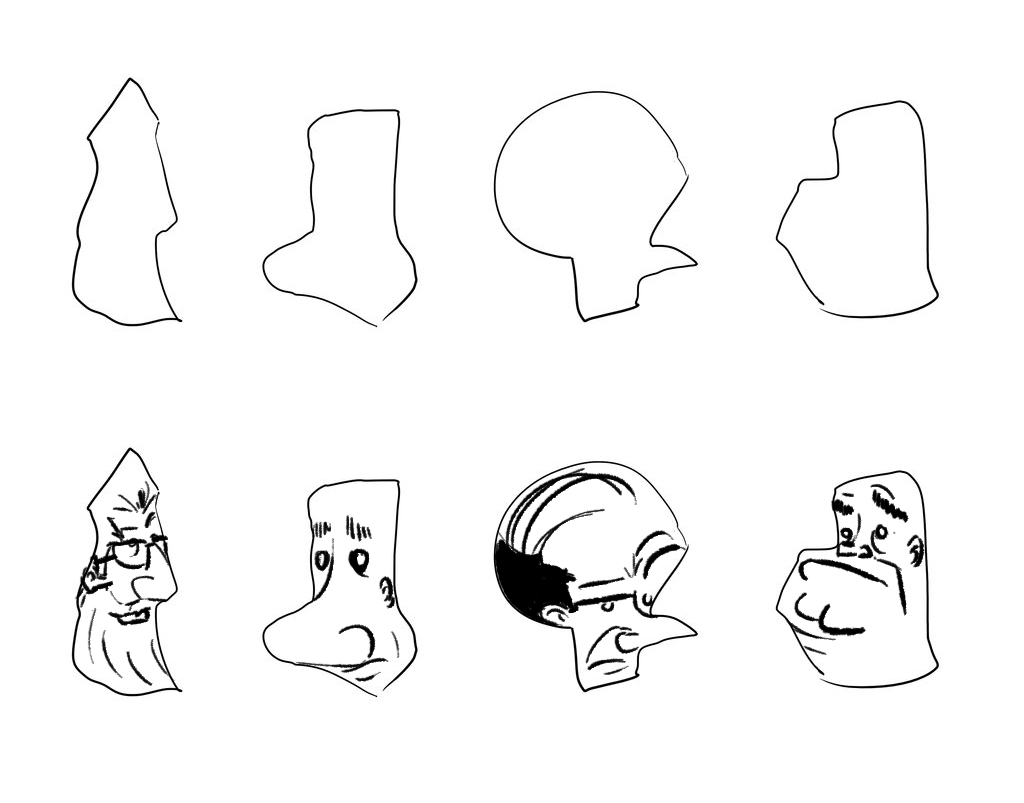 Watch
El artista de Deviantart Luigi Lucarelli ha planteado este reto: sacar de las cuatro formas de la parte de arriba cuatro personajes. He visto este tipo de retos varias veces por Deviant y tenía ganas de probar con uno, así que... he aquí mi versión. ¿Qué tal lo veis?
Aquí el reto original:
[link]
---
Deviant Artist Luigi Lucarelli posted this challenge: drawing four characters based on the four shapes in the top. I've seen this kind of challenge a few times around DeviantArt and I wanted to try some time, so... here's my take. What do you think?
This is the original challenge:
[link]