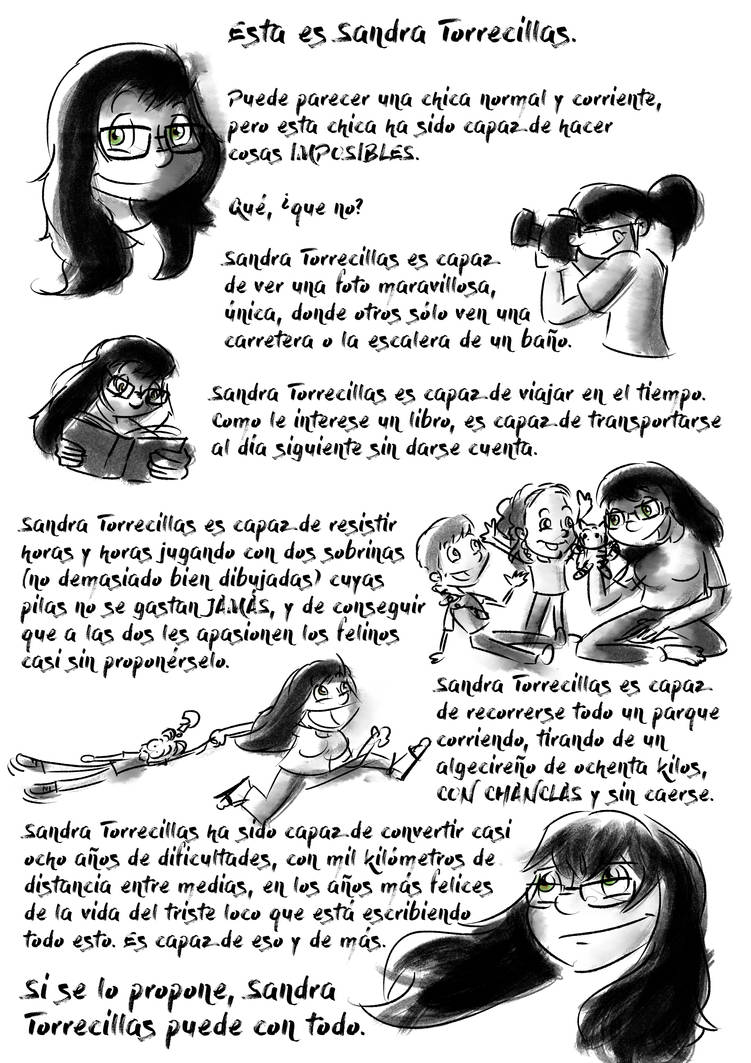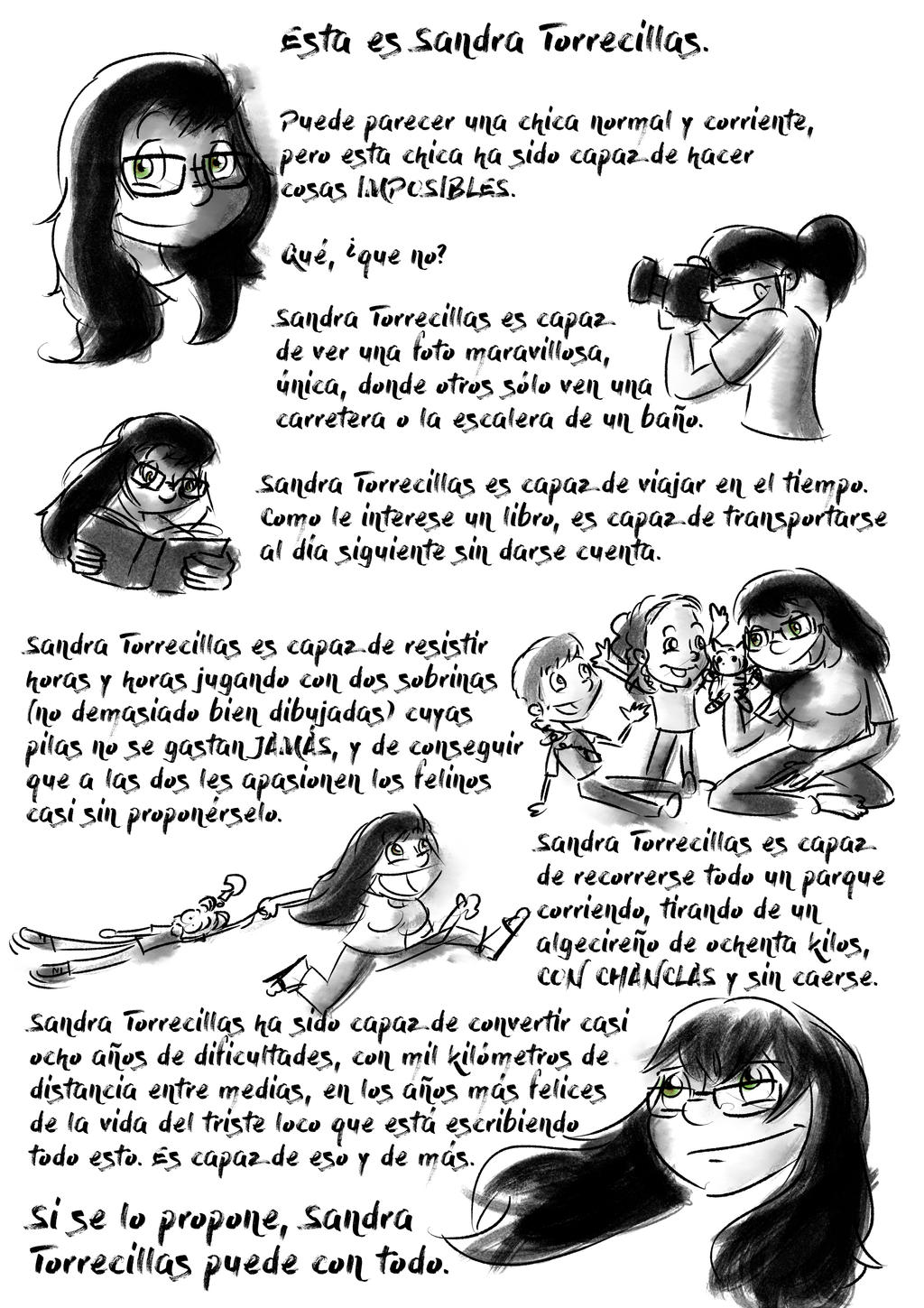 Watch
Un pequeño homenaje al amor de mi vida.

---

A little tribute to the love of my life.

Translation:

"This is Sandra Torrecillas.

She might look like a normal girl, but this girl has been able to perform IMPOSIBLE things.

What, you don't believe me?

Sandra Torrecillas can find a beautiful, unique photography, where others would only see a road or the stairway to the bathroom.

Sandra Torrecillas can travel in time. If she finds a book interesting, she'll transport herself to the next day without even noticing.

Sandra Torrecillas can resist after hours and hours playing with to (poorly drawn) nieces with batteries that NEVER run out, and making them feel fascination about felines without even trying.

Sandra Torrecillas can run through a wide park, dragging an 80 kilos man from Algeciras, WEARING FLIP-FLOPS and without tripping over.

Sandra Torrecillas has been able to turn nearly eight years of troubles, with a distance of almost one thousand kilometers, in the happiest years in the life of the sad lunatic who's writing these words. She's able of these and many other things.

If she's resolved, Sandra Torrecillas can beat anything."