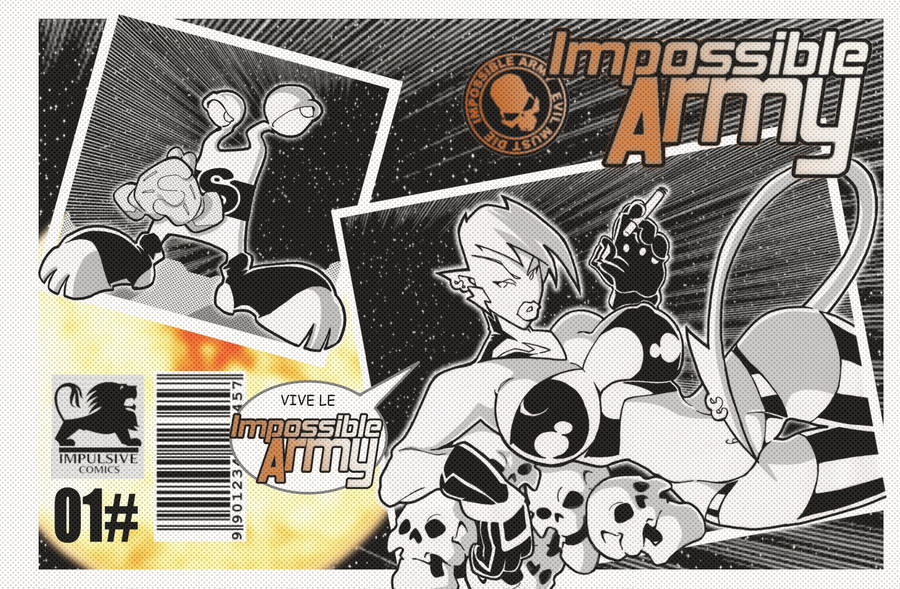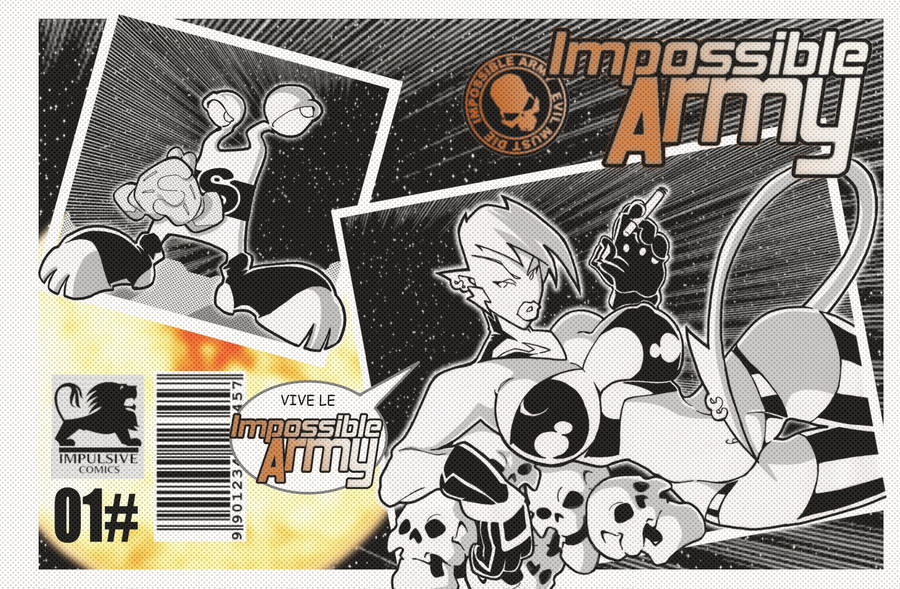 Watch
Hi all,
I had not updated my gallery, I certainly have not had much free time.
Well, this is my new comic IMPOSSIBLE Army and one of their covers with two members of the group, DEMONITA and SLUG 01.
I'll try to go up all the pages I can, oh and sorry for my English, nobody's perfect
IMPOSSIBLE ARMY is property of Javi Pascual
[link]

Great to see some artwork from you again friend. I just hope we see alot more from you and your new project.

Reply

Thanks man!
Good to see you, I've had little time to draw this last year, but I'll try to update my gallery whenever I can.
Reply

I like the style.
Regards,
Steve G.
Reply

Nice! I was waiting for more of this group

Reply