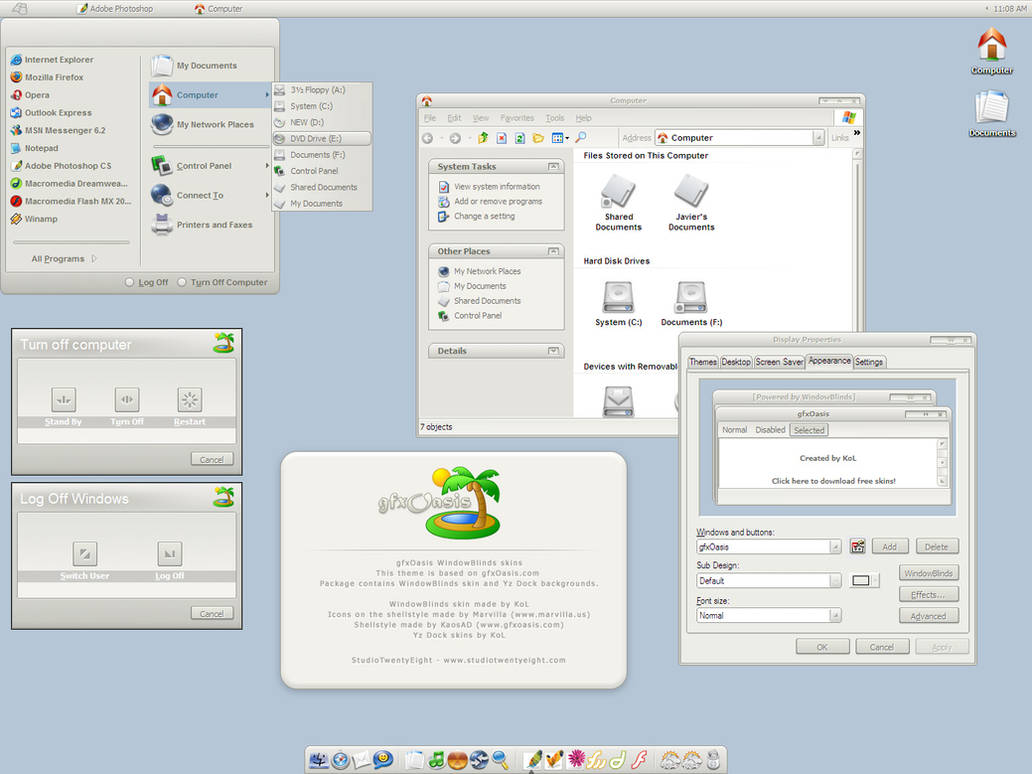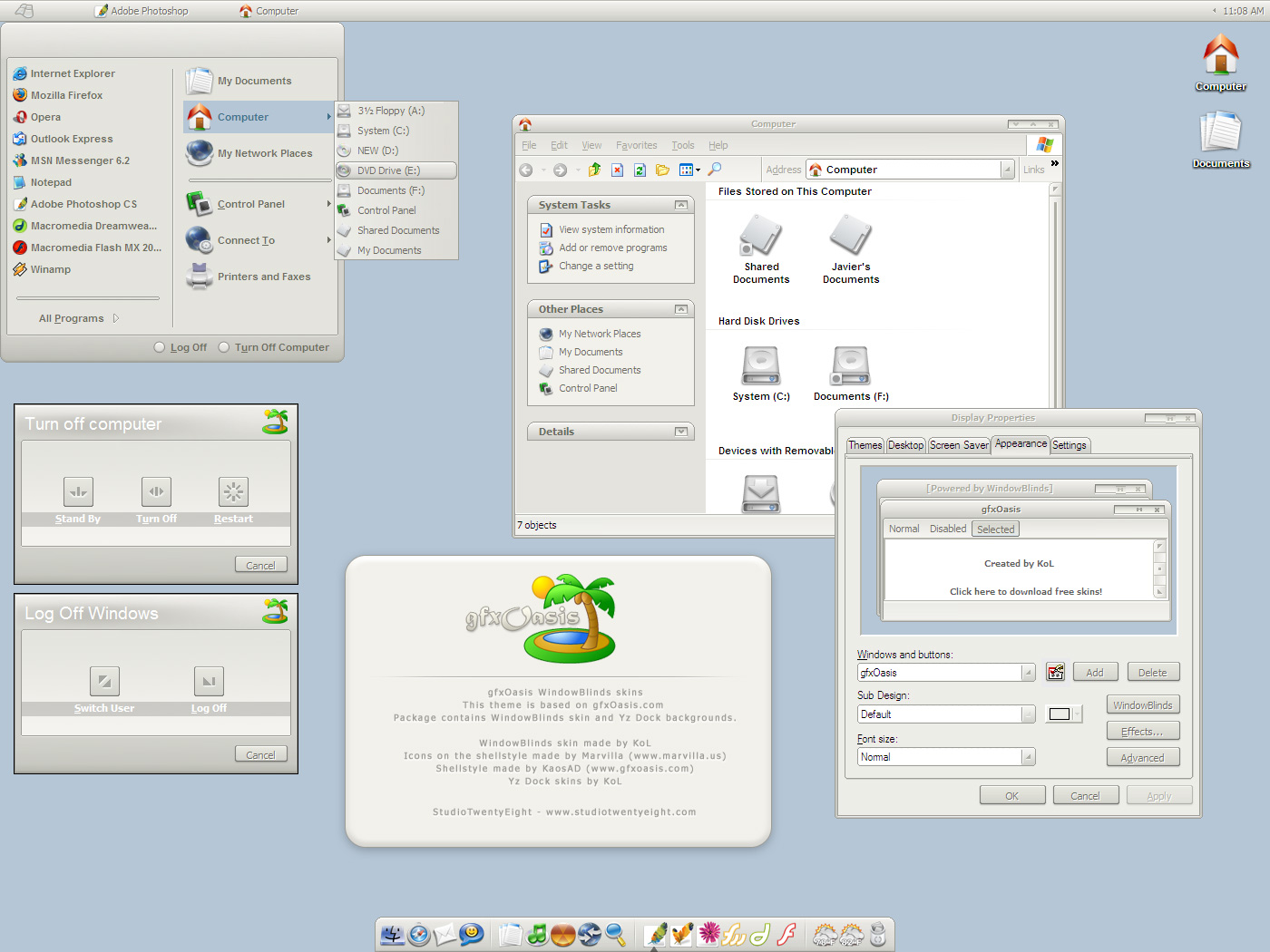 Watch
gfxOasis WindowBlinds skin
This theme is based on gfxOasis.com
Package contains WindowBlinds skin and Yz Dock backgrounds.
WindowBlinds skin made by KoL
Icons in the shellstyle made by Marvilla (www.marvilla.us)
Shellstyle made by KaosAD (www.gfxoasis.com)
Yz Dock backgrounds made by KoL
UPDATE 1: v1.1
- caption bar fixed
- Turn Off and Log Off dialog background image fixed
UPDATE 2: v1.2
- Compact StartMEnu added (Thanks a lot to Septimus)
UPDATE 3: v1.3
- Please Wait dialog logo fixed
- Tabs color changed
gfxOasis Visual Style -
[link]
gfxOasis Winamp -
[link]
----
The images and icons used in the shellstyle are property of gfxOasis.com. Distributing these images and icons commercially or with any intent for monetary gains is prohibited.
StudioTwentyEight -
[link]
Copyright © 2002 - 2004, StudioTwentyEight