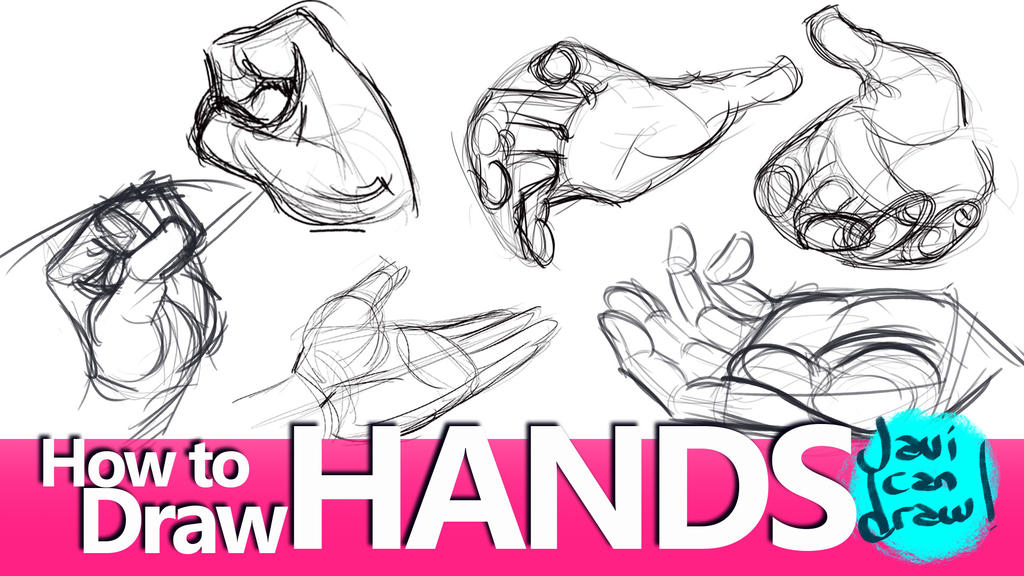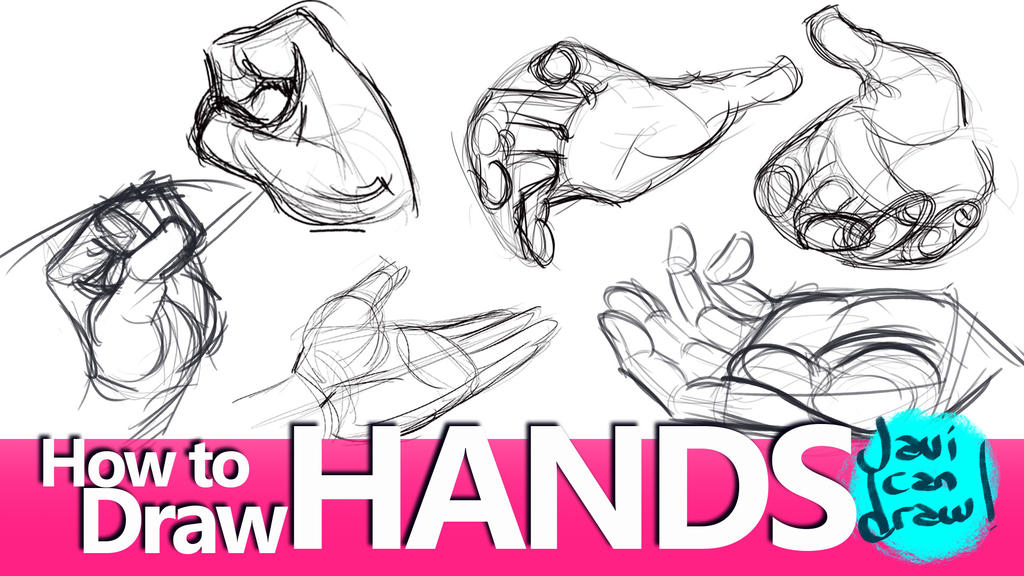 Watch
VIDEO HERE:
www.youtube.com/watch?v=LT_XWZ…
The full week here! and a very hard one! Clearly I can't learn how to draw hands in just one week. So subscribe to this channel to see my ongoing struggle until I finally get it right!!!
Thanks for watching this video and remember to Suscribe for the best drawing lessons, tutorials and videos on How to draw eyes, head, the human body and more! All using Photoshop, Manga Studio, Sketchbook Pro and more!
Web:
javicandraw.com
Instagram:
www.instagram.com/thejavierman
Twitter
www.twitter.com/javicandraw
Facebook
www.facebook.com/javicandraw

Reply

Man, do I need to watch that XD
Reply

I don't know why you have hundreds of views when you should have thousands. Maybe it just takes time for word to get out. Meanwhile, I won't feel guilty taking more of your time (that's won't).
Here. I found some studies I did before your video ruined me for drawing hands! Mostly I have been preoccupied with painting hands while taking for granted that I can draw them. However, a review of my galleries and scraps showed practically no examples of hands drawn in a detailed way. Mostly there is an impression of the hand given via gesture and sometimes, as in the inks, just a few disconnected line segments suggest the hand in gestalt.
So, I'm very very curious to see how you follow up from parts 1-4. I now know how not to draw hands - at one point I knew how; I had it, then, watching your videos, lost it. And if it doesn't come back after watching your next installment . . . I WILL find you!

BTW- I notice that you always mention Loomis, but never, yet, have mentioned Burne Hogarth. Loomis, Hogarth and Jack Hamm were my go-to guys when learning to draw. Hogarth has a whole book devoted to hands. Also, see George Bridgman's Book of a Hundred Hands.
Brush Hands
by
Sol-Caninus
The Eternal Flame--Sundog Rising
by
Sol-Caninus
Archie The Punisher
by
Sol-Caninus
Buried Alive
by
Sol-Caninus
Reply

I mention Loomis because it was the book I used to learn the human figure. years later I had some photocopies of parts of Hogarth's books but I never went too deep into them as I did with Loomis. Maybe I should!

I did videos 5-7 already, they are in the youtube channel. Part 7 gives my journey some kind of closure, and it involved going back a few steps and realizing what I was doing right, and what I was doing wrong. That video was a bit rushed, but mainly because instead of trying to solve the issues on camera, i sketched a lot first and then I didn't saw the reason to do a lot of live drawings when I could explain my conclusions with just one drawing and then show examples.
Reply

I reviewed the videos and commented on youtube (as bagoglass1). You are not done, Javi. You've just been initiated. Now, it's time to get serious. You must (MUST) study the anatomy of the hand as if you were an apprentice in the studio of a Renaissance Master. Time to study the bones and muscles - know when surface forms are made by bone, muscle or tendon (as on the top of the hand).

Hey! Maybe your wife can get you into a morgue?

I learned a lot by participating with you - but you pissed me off when you kept skipping over the hand slides in the previous video - you skipped so many good ones.

My one word of advice is general - that is to train at gesture drawing by decreasing the time interval, weekly, until you can capture the gesture in ten seconds. After that, 30 seconds will feel easy and anything over two minutes will seem like an eternity. The purpose of course is to encourage a true understanding of gesture, which can only be apprehended, intuitively, when there is no time to think. One sees and acts in the same moment. You will astound yourself - as you astound me.

Oh! BTW - I got it back, thanks to you. So, you're safe.
Reply

Thanks for all your advice! the thing is that sometimes warming up before a video has me solving the issues I was planning to attack on the video itself. Trying to pretend for the video feels unnatural and I wasn't going to do it. Besides, I got a bit tired of hands so I wasn't super motivated when I did it. They are not excuses, and I know I'm just beginning!! But for now, I'm going to move to something else to keep myself interested (I don't have a lot of patience)
Reply

The Renaissance artists used all the devices we see in tutorials and recipe HTD books, today - but not as foundations. They used them as placeholders and abbreviations for actual anatomy. They learned the anatomy, first, then developed abbreviations for it. Working in that direction is for serious artists. Working the other way is for children. dilettantes and bad cartoonists (you know the kind - the ones who have one style of drawing where a nose looks like this and a tree looks like that.)
It pains me to see how much energy you devote to learning, only to abandon the task within striking distance of the goal. Boo! For shame.
I cannot tell you how many times I undertook to study something, then abandoned it, only to find out later (sometimes after years - decades - that I was on the right track to begin, and simply needed to persevere. Of course, I can forgive myself easier than I can forgive you; I did not know better, but you have the benefit of an others experience.
I understand how you feel. I've passed along the same path on the journey, so, truly, I understand your point of view, even though I don't condone it. How can I serve under these conditions? I'm afraid I must tender my resignation.

Do yourself a favor, though, while all this hand research is still fresh in your mind - at least take a look at the bone structure, particularly the carpal bones. Then look at the bones of a bird's wings, a bat wing, a seal's flipper . . . a horses lower leg (it's a partial hand and finger!)
Ah. Well. "'Do as you will' shall be the whole of
the law
. . . "
Reply

I will, don't worry, I'm not giving up on hands, I'm just not making any videos about them for a while, but I keep on practicing!
Reply

Me? Of course! . . . er . . . well since you told me to, I think I may not! I need some sun. XD
(Actually, I'm spending my days resetting my computer after it malfunctioned and had to be wiped clean. It's a horror.)
Reply

I used to have a massive library of art books. Unfortunately, it was digital, so, between hard drives crashing, virus infections and my own resistance to making back-ups, I have recovered only a small fraction of the original. All the same, I have the essentials and would be happy to put what i can in dropbox and send you a link. I have had it in mind to place a small collection at the disposal of fellow artists to spare the expense of purchase. Currently I have books linked on my profile page in the Quick Picks section. Unfortunately, free content is becoming scarce. I'm down to only three books. Used to offer more than twenty.
I'm going right now to review the videos. Can't wait!

Reply

OOOOOooooo I'd love to have some of those books

!!! Sometimes the offer is so big I don't know what book to read and end up not reading any books. You seem to be a great curator for art books and I keep note of all the books you point me to!
Reply

This quote is from an old book from the 1800s. I have it on my profile page along with other quotes, famous and not so famous. There is much to be gleaned by reading the book, though it is long and rambling in the spirit of the time in which it was published, so, perhaps, not the best pick for someone without patience. lol. Maybe reading it could be used as an exercise to build patience?
"To those who are seeking a short road to Art, it may be unpalatable to be told that none can be shorter than that which knowledge makes short: and that there are no by-paths by which idleness and indifference may find their way to a goal, which is only to be reached by industry and intelligence. The really short road is that which is made so by entering on a right course from the outset, taking advantage of the instruction to be derived from the experience of others, and persevering until what is seen to be right be accomplished."
-- J.D. Harding, ON DRAWING TREES AND NATURE
(You are on the right road. You do it all, except the last - persevere. I think this is something to work into your drawing practice. Learn to integrate states of boredom and frustration with practice and exercise. Tedium is part of the process. If we can accept it when learning to draw boobs, why not fingers and hands and anything else? LOL.

)
_______________________
BTW- You can collect a great number of books by Loomis, free, via Alex Hays. He continues to offer the most popular books, which for a long time were out of print. Now they are being reprinted and sold, so there is pressure to stop Hays and others from offering them free. But as far as I know, it is legal for him to do it, despite the hassles. So, with those two things: Alex Hays, Andrew Loomis, you can find your way to the website with Google.
Reply

Lol I get bored and frustrated pretty easily. But this last year I learned that every time I got frustrated and stopped drawing to do something else for the rest of my day, someone else kept drawing and getting better and now kicks all kinds of ass. So that's what I must do!!!
Reply

Thanks to you I am having trouble drawing hands! So, I had to think back on how I learned. There is a trick for it that applies to drawing other complicated things, like antlers. For the antlers one starts by drawing a ball over the animal's head, then draw the antlers as they wrap around the ball. For the hand, start by drawing a role of quarters, or a ball, or some other object (i.e. a page of a newspaper or a book) and then draw the hand gripping it. The object is as an aid to stabilize the mental image of the hand since it makes the gesture explicit - i.e. gripping a ball. (In any event, it works better than a hook.)

you will find an example of this method in Ken Hultgren, The Art of Animal Drawing where he uses it to get the shape of horse ears, elephant tusks, deer antlers, etc. I have seen it explained in other books, too. It's as old as the hills.

Reply

Thank for the tutorial ◠‿◠
Reply

Pretty sweet man, well done. liked and subscribed
Reply

I love these their do helpful hands are such a drag to draw for me so I find these quite helpful

Reply

Thank you for watching!!! we all struggle with hands, I still do, and I will for a while!
Reply

Ha! No! Senior. I wager one can learn to draw ANYTHING in a week. What one cannot do is memorize the complex anatomy and behavior of the hand in that small amount of time. LOL. (I know, I'm playing with the words.

) Still, if one has a sensibility for rhythm, the hard part of drawing the hand (or anything else) is done. The rest is mechanical construction and refining the detail. The problem is that most people addressing the hand (or anything else) tend to skip over the gesture/rhythm and jump into the construction. That is like building a house without a blueprint. Of course they get stuck!
Okay. Enough of what I say. Let's see what you said!
------------------
Haha. Yes. You cover it very well in the introduction. All these methods . . . all have a place in the classic drawing formula GESTURE> VOLUME> DETAIL. The key is to know to what each part of the formula refers in order to match the method to the step. And most people get busted on gesture. What is gesture? What is it really? Does one know when he is drawing a gesture versus when he is drawing a thing? (Most do not.) At what point does one cross over from drawing a gesture to drawing an object that is making that gesture?
While the answer to drawing hands is not in any one of the three parts of the drawing formula, still, it cannot be done without a primary emphasis on gesture. Gesture is vector- it is one dimensional - it has NO VOLUME. But in the stepwise progress to draw an object, the gesture is so quickly and suddenly volumized that it becomes a habit to completely ignore it - as when someone good with numbers performs parts of mathematical equations in his head, putting the answer on paper without so recording various parts of the process.
The first part of any analysis is to separate and define the variables. Only after that may they be recombined to advantage. The better the analysis, the better the the amalgamation. So, I say, again - what is gesture? And how does gesture drawing differ from volumetric drawing? . . .
. . . What is the gesture of one hand clapping?

Reply

nice words!!!! I finished the video on friday and I woke up today thinking that what my approach was missing was exactly that: Gesture! I started thinking what I was doing when I drew bodies that I wasn't doing when I drew hands and that was it. I wasn't focusing on gesture, movement, rythm!! Tomorrow's video (on the channel) is of me doing quick gesture drawings of hands. Warning: I still suck. I believe I have the pieces, I don't know how to put them together yet!
Reply

LOL. Me too. But, not to worry. Some things come together on their own, quite naturally. At best we optimize the conditions for it.

BTW- that is the premise of Kimon Nicholaides, The Natural Way to Draw, which is a training manual rather than a book on how to draw. However, accompanying each schedule is an essay about the purpose of the exercises and a bit of a preparation for what to gain from experiencing them. It was this author in this very book who coined the terms "gesture" and "gesture drawing" as we use them today in art.
Reply

Nice!!!! I'll look into it!!! how do you know so much about all of this stuff??
Reply

I wish I had a more articulate answer than "art is my passion." It is the only thing in my life that gave back more than I invested. Everything else drained me. Art restored me. Of course, it took half a lifetime to realize it, which may be another part of the answer.
Reply

It's never too late! and if someone says you are too old, you can always lie on the internet

!
Reply

LOL. Yes, I know.
What I mean is that I took art for granted when I was young. It took a long time to develop a sense of its value in my life by comparing it to other fields of endeavor - science, social work, etc., so called "serious" professions.
Reply