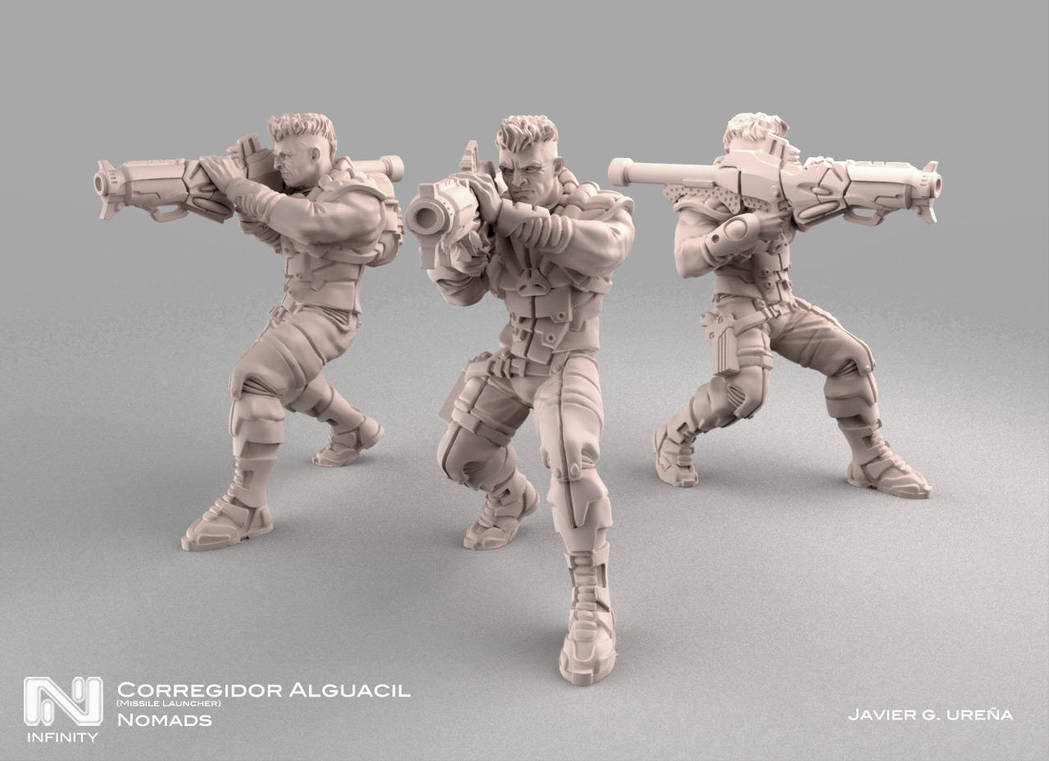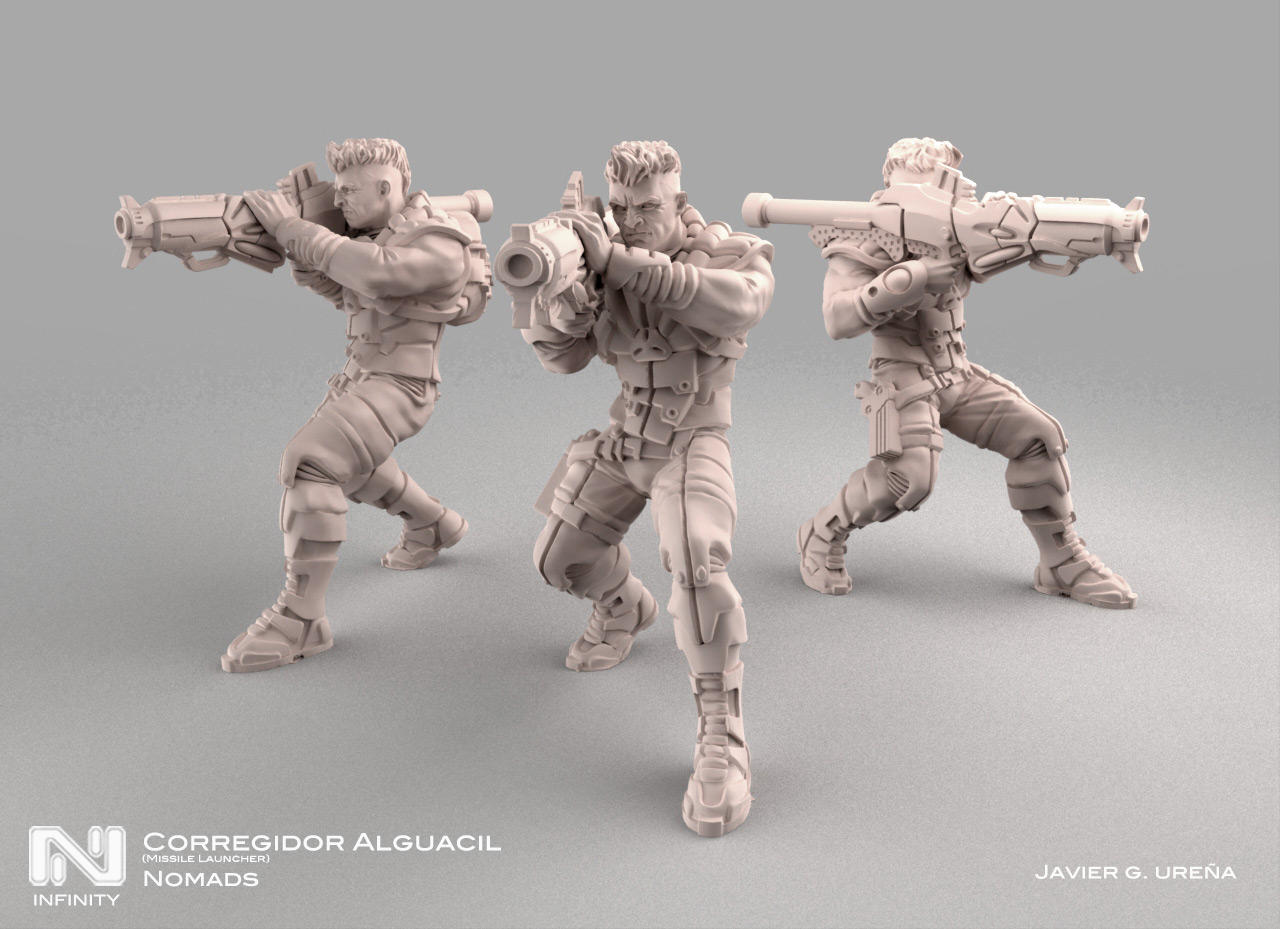 Watch
Another Alguacil for Infinity the Game. 3D printed and produced as a 30mm miniature.

Jeez. These are so insanely cool.

Aside from concept art, did you have any major inspirations for the Alguacil poses or designs? Was there any particular media you had in mind while you were sculpting them?

And, I know it's probably unlikely, but were there any artistic liberties you took that differed from the design sheets?
Reply

Thanks a lot, I didn't have any clear inspiration at all, a lot of photos from google and concepts and sculpts of other artists. The only liberties I take are on hair style and face's expresion (sniper's piercings also

). I usually listen music while I sculpt... a bit of Death Metal with these.
Reply