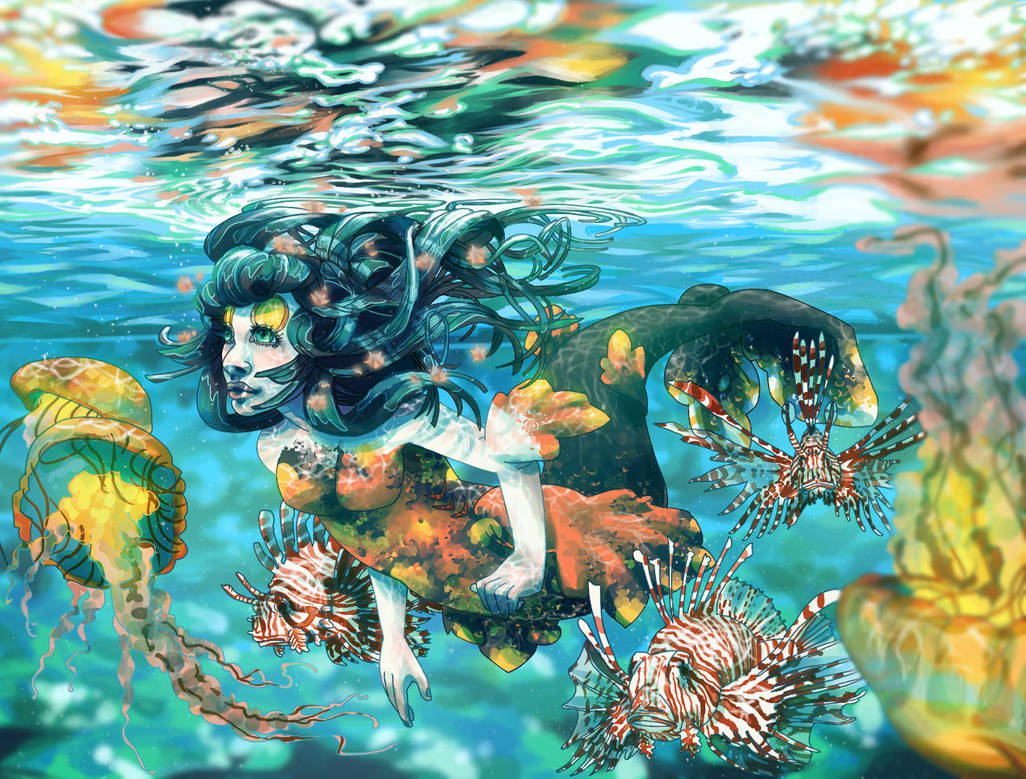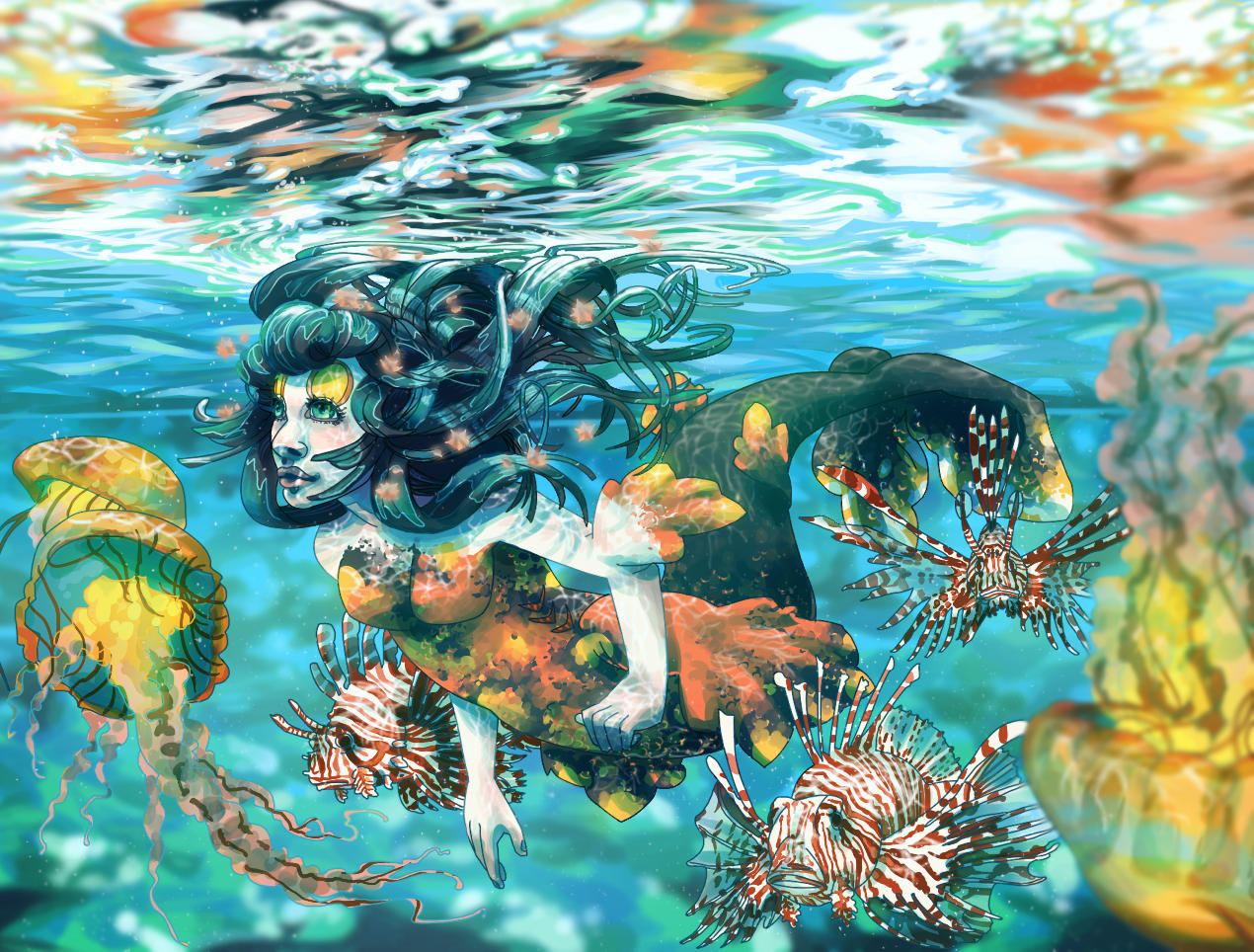 Watch
Here's my yearly tropical picture! This time it's Ronnie, who's *
FatPandaLynn
's mermaid character. She's so cute so I decided to draw her. *A* Rough referencing from =
Sugarock99
and her beautiful pictures, as well as google for the jellyfish and lionfish.
Hope you like it, Lynn!
Critique would be gr8~~

edit::
just messed around with some things and fixed some other things I'd been meaning to but forgot. Nothing major! Too lazy to fix all the other mistakes haha
EDIT2::
SKJGAIJFAOSIFF WHAT why... does this have a DD asldkfsdf THANKS SO MUCH !!! I'm extraordinarily surprised and grateful and appreciative to this and everyone and just augh. Thank you. If I had known this would get so much attention I woulda changed some things, but as it is, I'm glad it's getting such a receptive response! Just, wow.

Daily Deviation
Given 2011-09-04