Hi there! I am currently open for commissions.

In terms of rates I would be able to do around $200-500 USD per illustration (ex. a book cover), depending on the time it takes. Also rates will vary depending on if the work is for personal use or commercial. My rates are negotiable as well.

And for characters $100-200

Payments are made through paypal only.
I work on a 50/50 basis, where the commissioner must pay half upfront first, then the other half once the illustration comes to a near finish.
I will provide sketches and the progress of the illustrations through email.

Here are some examples of my illustrations.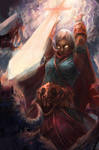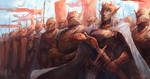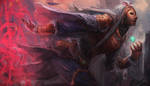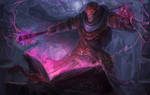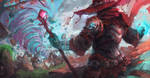 The rest of my works can be seen in my gallery.
If you are interested please note me or email me at jasonnarts@gmail.com
Thanks!



Oh and also I am selling prints of my art here if you are interested in buying one


society6.com/nosaj7541/prints (If there's a painting of mine that you'd like me to make available please feel free to note me or comment down below

)