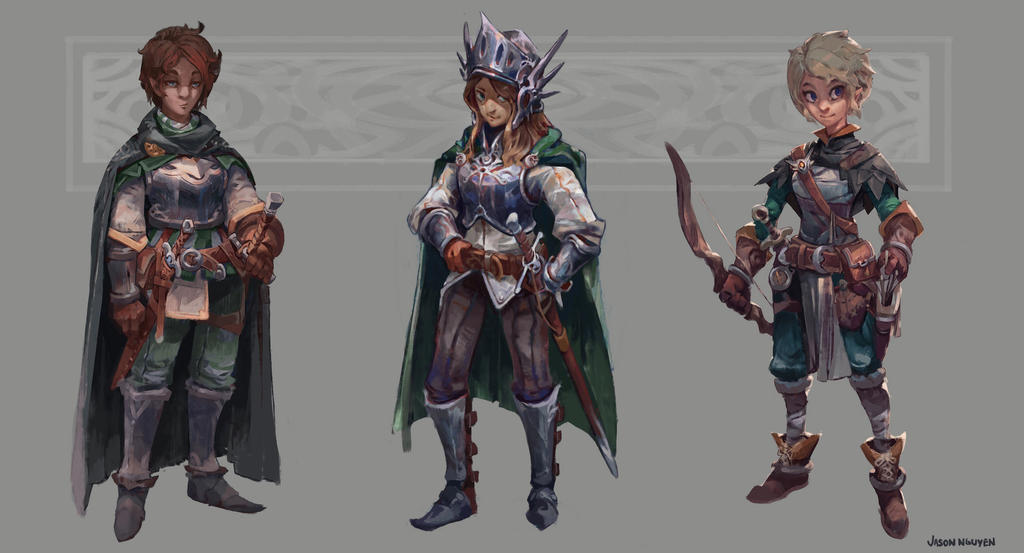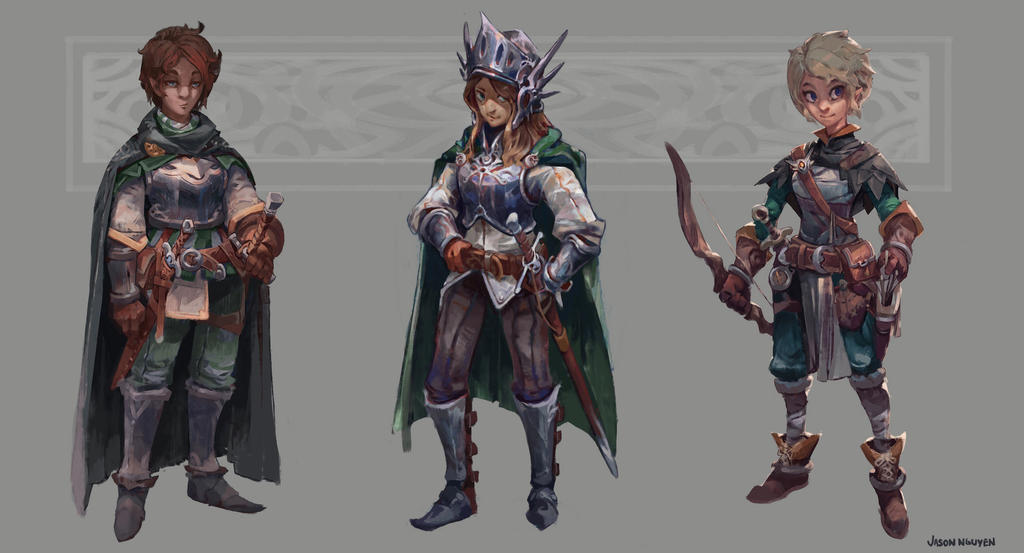 Watch
Ahh been away for so long! Sorry about that, I was caught up in a lot of work so didn't have time to do much personal stuff these past few months.
Anyway, here are some characters that Ive been working on, I plan on doing a series of classic RPG character archetypes - so far we have a sell-sword type character, a knight, a ranger and mage is probably up next. Let me know if there are any other's you would like to see!

Also I started posting in instagram too, I will be posting more roughs and such here so feel free to follow me there if you'd like!

www.instagram.com/nnosaj/
Website: www.jasonnart.com/
Draw Crowd : drawcrowd.com/jasonarts
Art Station: www.artstation.com/artist/Jaso…
Tumblr: jasonarts.tumblr.com/
Print shop:www.inprnt.com/gallery/jasonn/
Facebook: www.facebook.com/profile.php?i…
Instagram:
www.instagram.com/nnosaj/