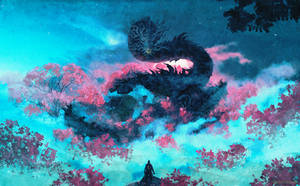 You can support me if you love my work
Just a way to support my work :)
---

Description
Hey guy's as promised here's another Angel falling dropping down from the heavens

This one was a huge pain in terms of perspective and posing, took me quite a while to get it to look decent.
Also there may or may not be one more angel coming, heh depends if I decide to scrap it or not!
Anyway's I hope you all like it!
If you are interested in purchasing this painting as a print please visit my print shop here :
www.inprnt.com/gallery/jasonn/
Image size
1024x1366px 1.07 MB