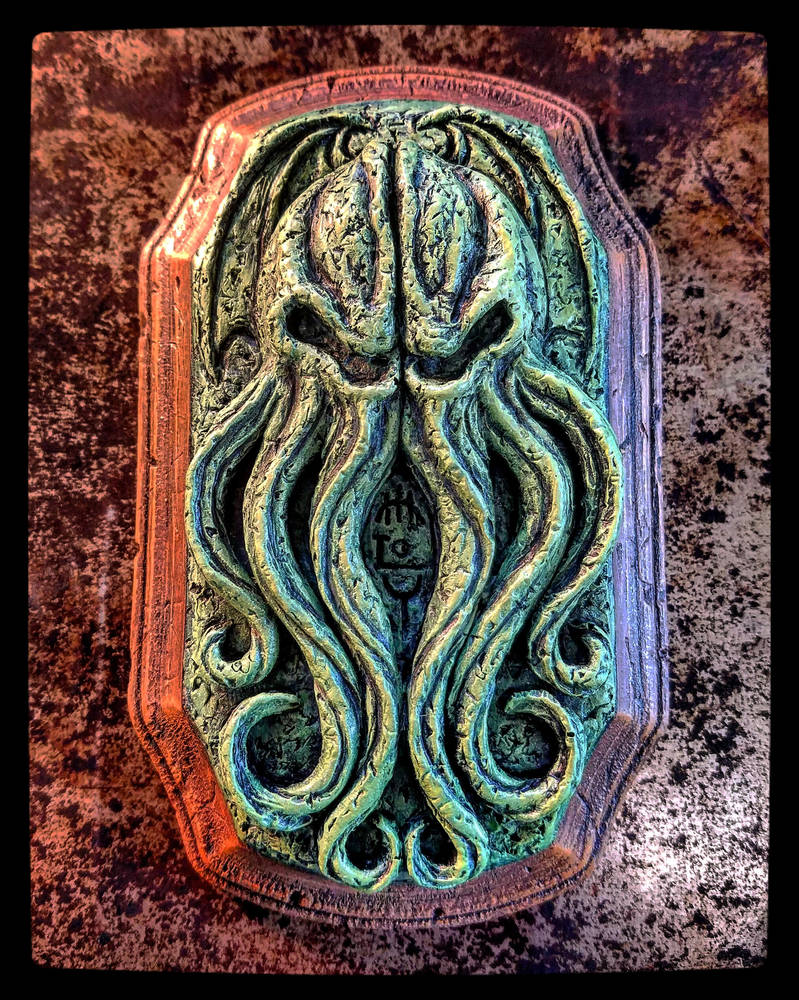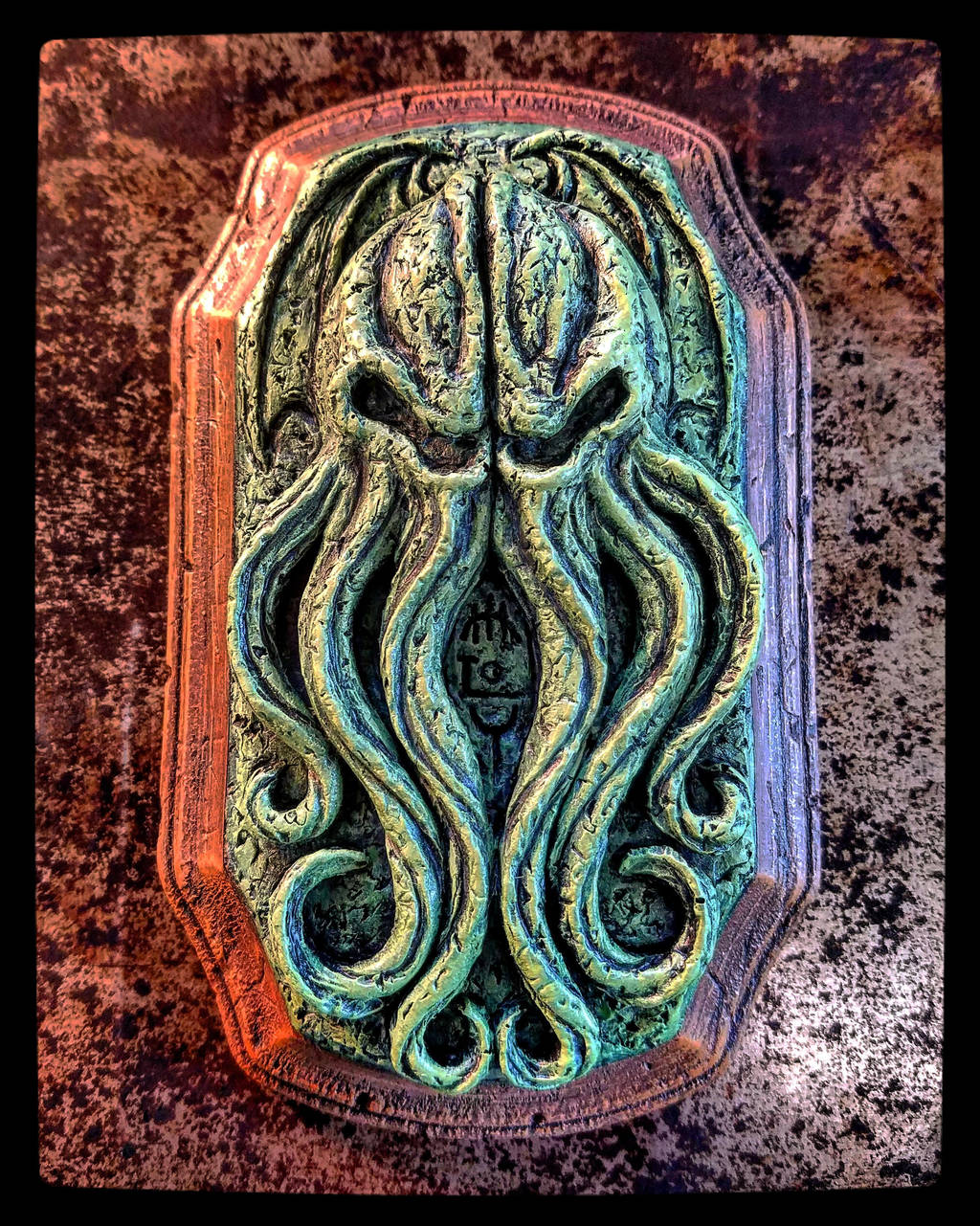 Watch
A new addition to the Miskatonic University Special Collections Department.
"A wall hanging piece depicting the Great Old One Cthulhu seized by government agents during the infamous Innsmouth Raid of 1927." Includes a catalogue letter from Miskatonic University detailing the item's seizure and analysis.
Cast in solid resin and individually hand painted. Comes ready to display with attached metal latch. Measures 3.25" x 5.25"
Limited edition of 50