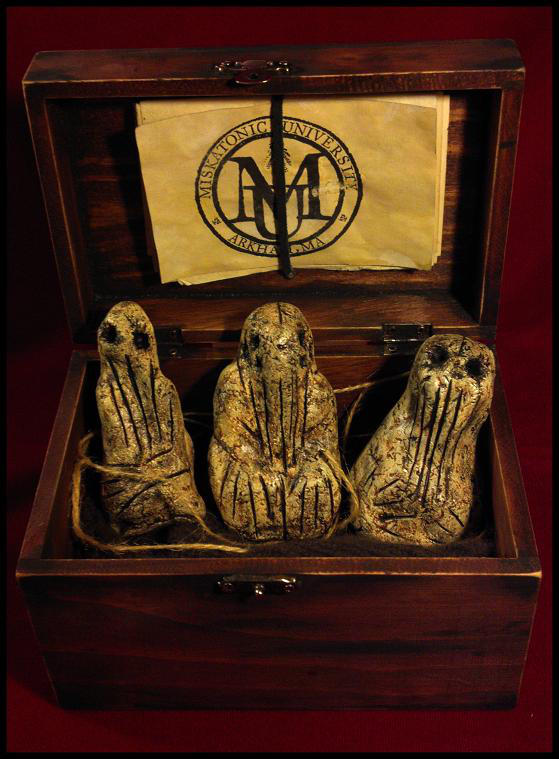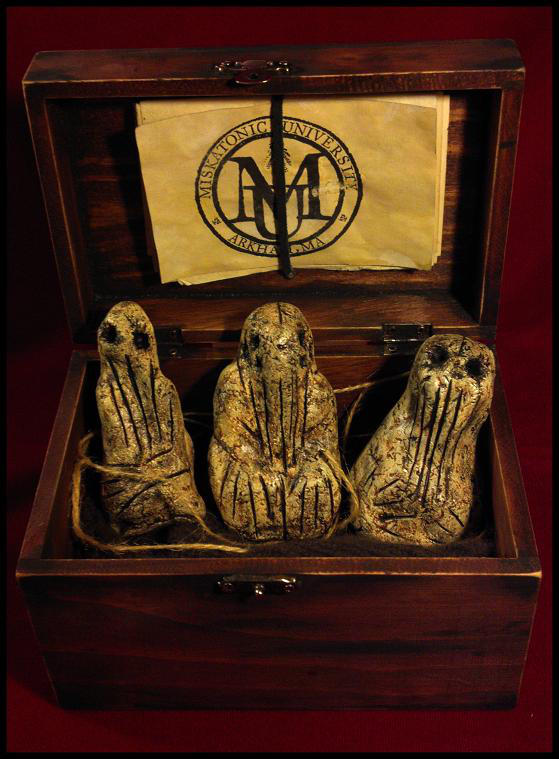 Watch

nice! how long did that take to make?
Reply

I made a similar styled palaeolithic C´thulhu idol some time ago, which was mainly influenced by the style of the ivory figurines of Vogelherd Cave. Actually the head of C´thulhu was quite similar to those of the mammoth figurines, but of course with tentacles instead of a trunk and with more eyes anyway.
Reply

Reply

Love the minimialism, feels very primitive!

You could make an entire RPG adventure based on these!
Reply

It's funny you should say, a lot of people who buy my stuff use them for full scale LARP events.
Reply

This is too much awesome for me to bear. I fear for my sanity.
Reply

Reply