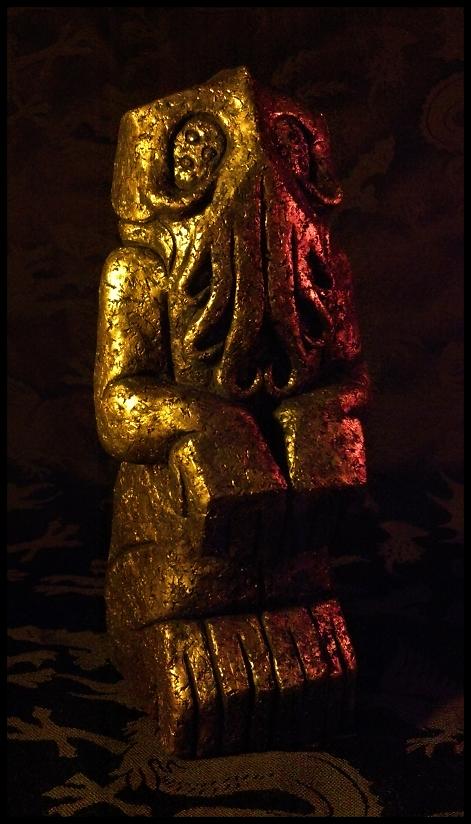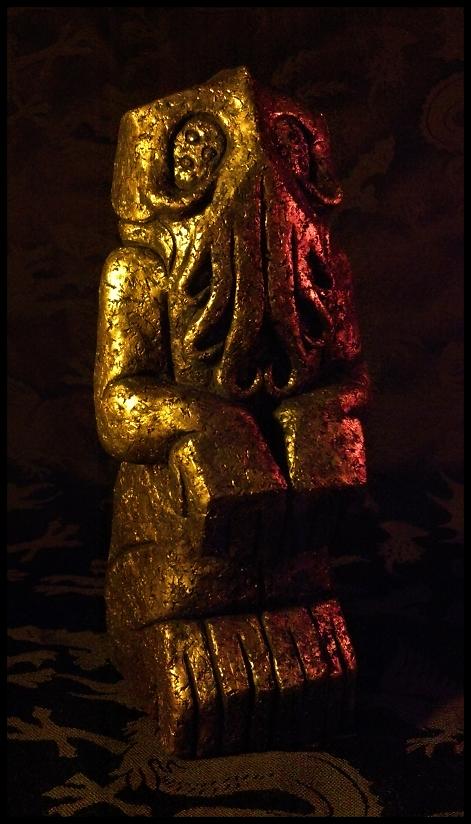 Watch
"Discovered by amateur treasure hunters on Ocracoke Island, North Carolina in 1926, this enigmatic chest has remained shrouded in mystery ever since. Ocracoke Island was a favored haunt of Blackbeard and rumors of a buried treasure had persisted since his death in 1718. The discovery of the chest on the southern end of the island coupled with the ominous "E.T." monogramed on the lid lead to wild speculation as to the items origin. Some believed it to be Blackbeard's lost treasure while others suggested it was a clever hoax.
Contained inside the chest was a hand drawn leather map of the Yucatan Peninsula and a solid gold idol depicting the tentacled faced deity commonly referred to as "Cthulhu". Stylistically, the idol appeared to have had Incan or Mayan origins.
No record exists of Teach ever possessing the idol however this may explain his change in behavior in his last year of life.
Blackbeard's Cthulhu Idol is now housed in Arkham, Massachusetts at Miskatonic University's Special Collections Department."
Measures 8" x 3" x 2.5"
Full Collection
CURRENTLY FOR SALE
[link]