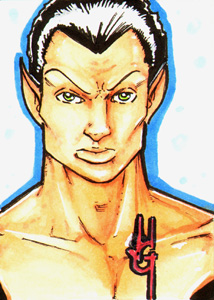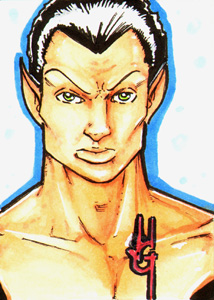 Watch
Heres a warm up sketch card i did this morning to get started
Good Ole Namor....

neither dolphins nor your pic sucks.. only your ability to text on a phone sux.
Reply

This is cooler than swimming with the dolphins. I would say riding a dolphin, but I haven't ridden one before and riding one seems waaay cooler than swimming with em. Either way... swimming with em is cool and this drawing is cooler than that. Kaa-pee-shah.
Reply