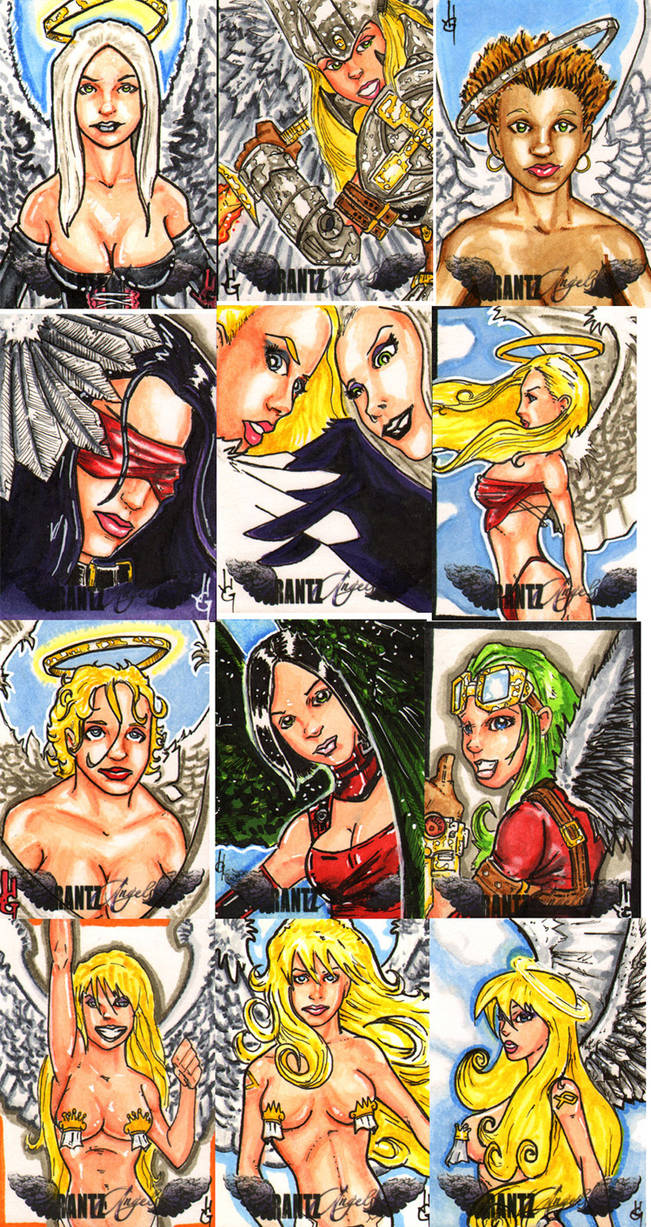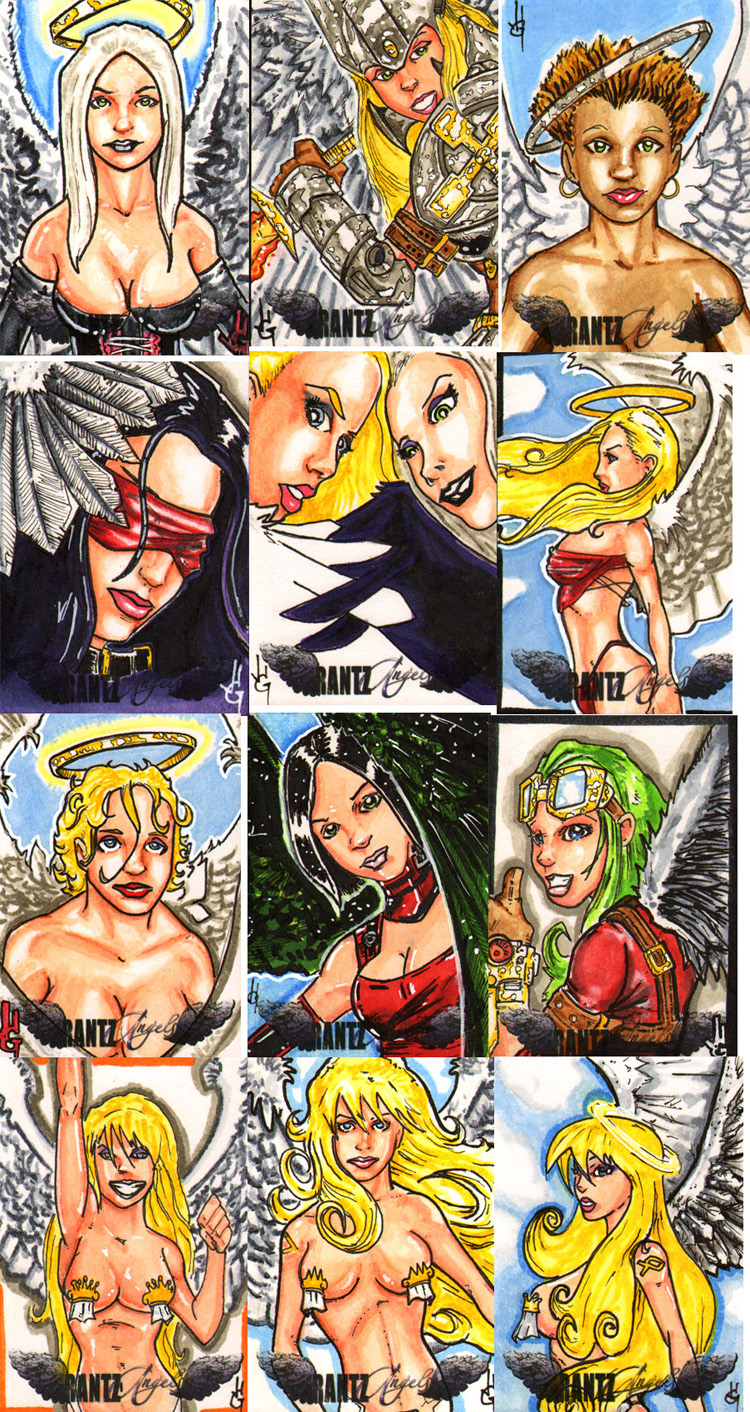 Watch
Heres some of the sketch cards I did for the Rantz Angels set ...

Love your work on this set. My fave is the one with the goggles... but i guess... you already... knew that...
Reply

Yeah ... I drew that one for you.. I thought to myself-if Jay was an angel he'd be a cute chic with green hair and steampunk like attire- so thats what I did....
Reply

you could be right... I've always thought if I were an angel, I'd be wearing a hoodie made of electricity with wings of light and I'd punch peoples in their eyeballs if they be sinnin', yo.
Reply

I love the three on the top row...they are the bomb man
Reply