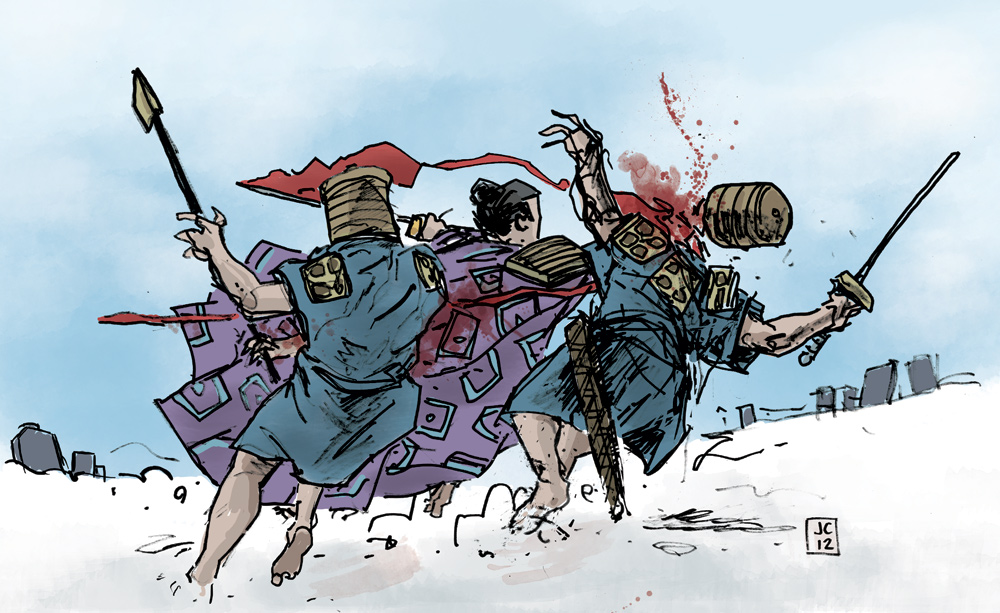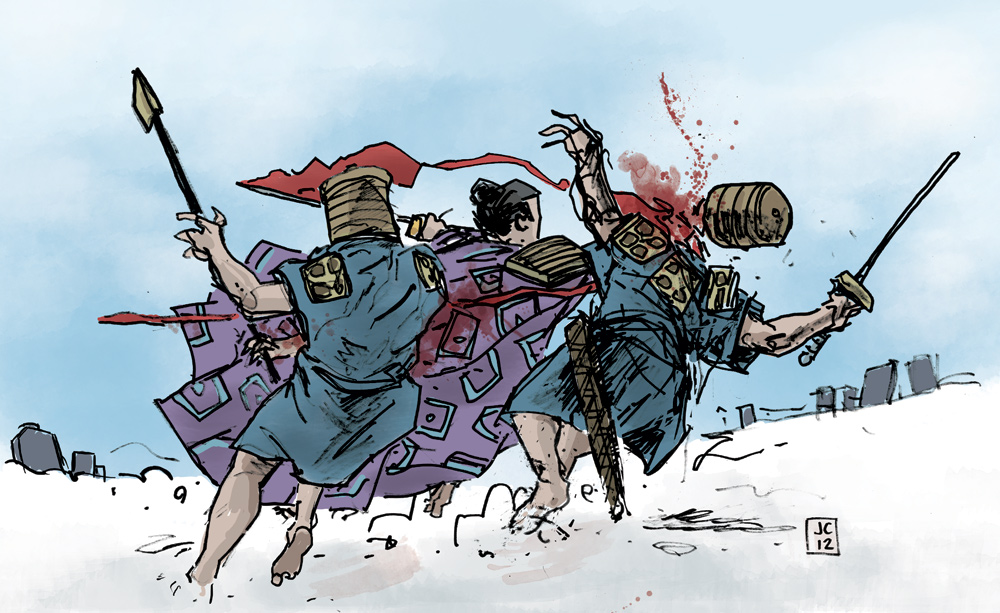 Watch
This is for a sketch blog that I'm lucky to be a part of. Some really talented people are involved. This week we picked the comic/GN that most inspired us to start drawing comics. Mine? Frank Miller's RONIN.

This is another scene from that gorefight in the promo ad for RONIN. Two wicker helmets fly through the air -with human heads still in them presumably !
"If you intend to die,you can do anything."
I came upon the ad while sorting a shelf-load of comic journals et al, and now had the means to look it up.
What I found in the wiki turned me off. I did not finish reading the summary. Miller is NOT my artist by any means, not in any sense of the word...

Reply

That's dope.

Great stuff man.
Reply