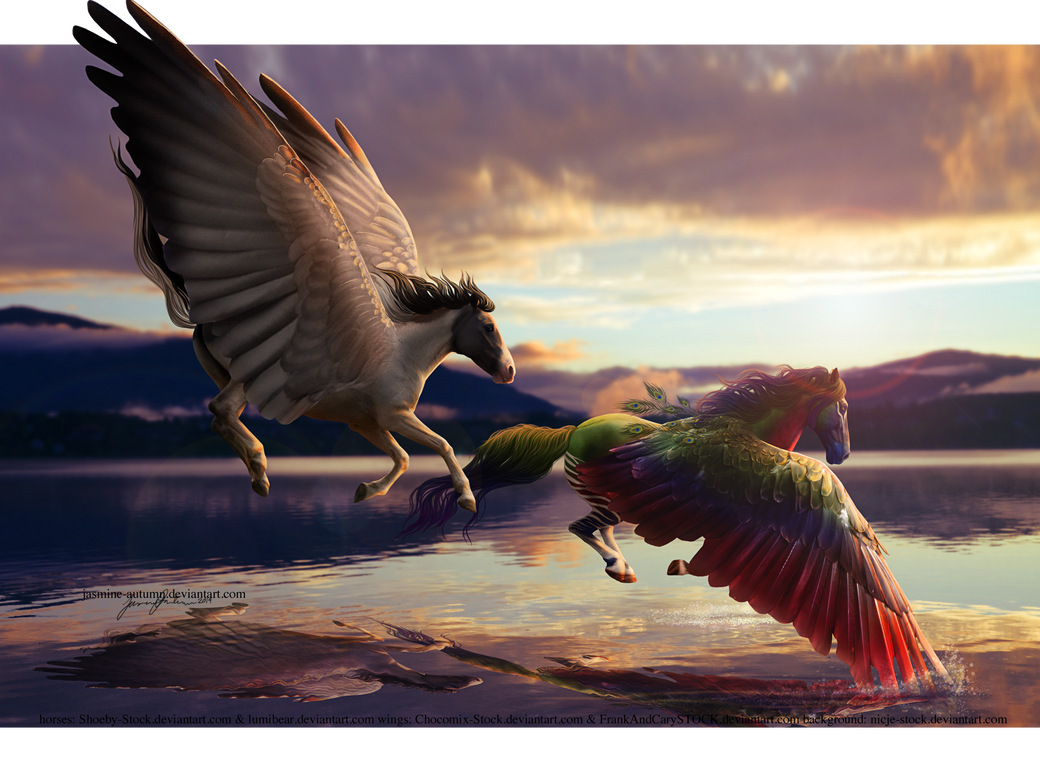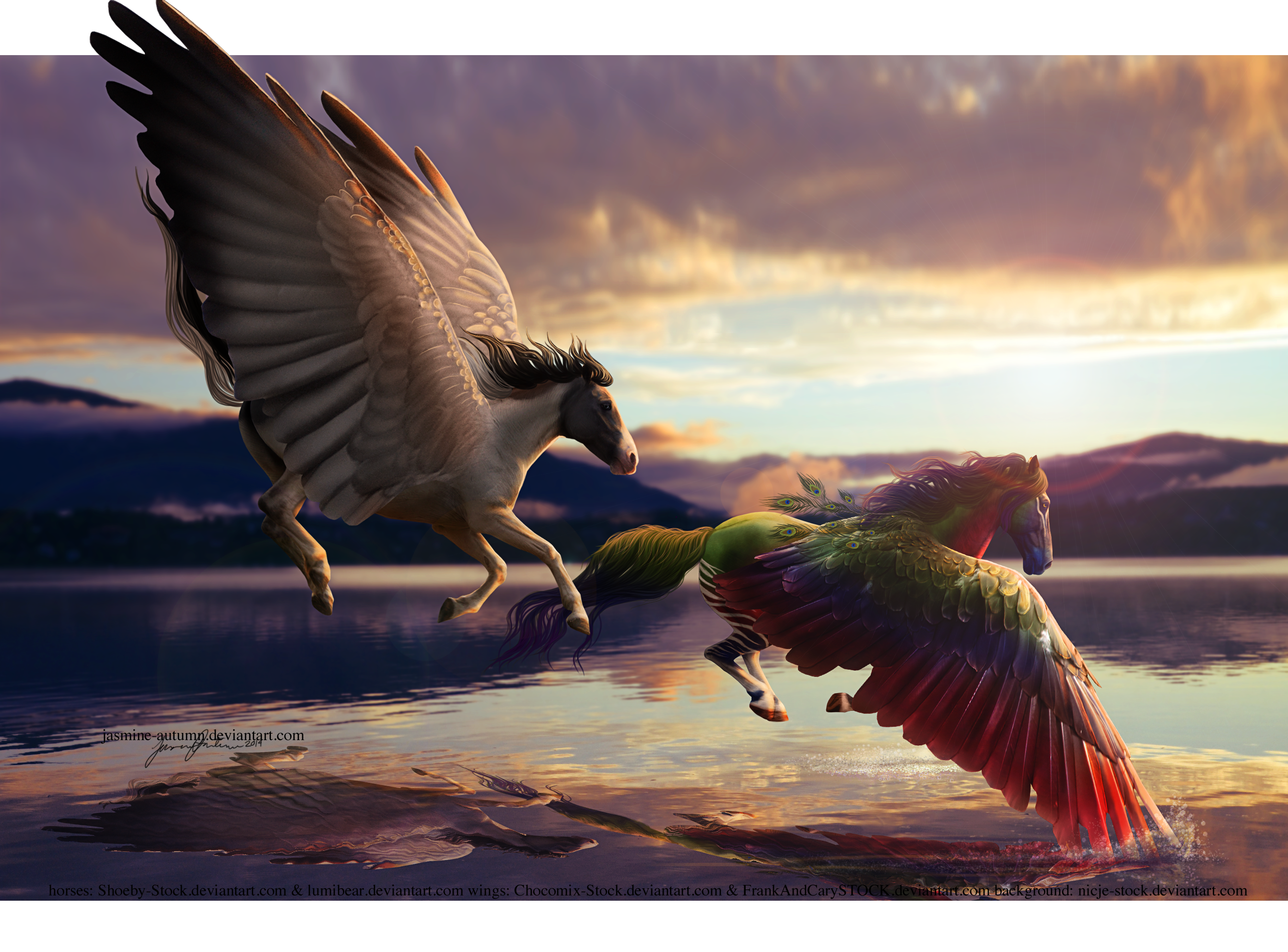 Watch
I never thought that you would be the one to hold my heart
But you came around and you knocked me off the ground from the start
You put your arms around me
And I believe that it's easier for you to let me go
You put your arms around me and I'm home
Arms
, Christina Perri
• • • • •
Presenting my newest OC, Gull, and his lady friend, Bellona! Gull needed an image, and this duo is just so much fun that I couldn't resist adding Bel in. I've been wanting to use this lake stock for a long time, and when I picked it up again on a whim the other day...long story short, it was perfect.
In Gull's mind, this scene is some pretty mushy-gushy tag, but by the look on her face, I'm guessing that Bellona's just trying to get away from him c;
Also, shameless plug: Gull and Bellona are played on Helovia! We're a super friendly bunch, and we're always looking for new members, so
check us out
!
• • • • •
horses:
lumibear
&
Shoeby-Stock
wings:
Chocomix-Stock
&
FrankAndCaryStock
background:
nicje-stock
</span>