I just wanted to share my happiness with my watchers and visitors and to let you know that one woman from Norway has tattooed MY DRAWING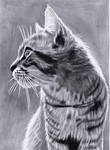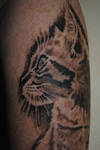 When I was drawing this drawing, that was the last thing that I could imagine, that someone would be tattooing this. Probably means much more for me 'cause I didn't draw someone else's photo, but my own. I'm  so proud of this; I just hardly find a words to describe this feeling.
I wish every artist to get such a feeling in this life.
    As a first, Deviant from Norway

asked me for permission to use my drawing



her sister wanted to have tattooed it, of course I was happy saying "Yes", but I didn't take it seriously and I forgot it. Several days after she uploaded 2 photos about tattoo and let me know. When I saw I started to cry, whole that day I couldn't talk anything. That was positive shock for me (and still is it).
    So,  she could choose among soooo many amazing drawings that we have seen here on DeviantART

,  but no...... she has chosen
MINE

.   To live with it for the rest of her life.  Such a feeling that might have one artist cannot be compared to 1,000 exhibitions and prizes,    these are
transient things.
  These fall into oblivion.
Tattoo stays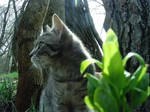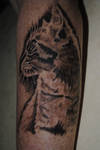 This is  not my cat. This is one cat (still) living in one small village near to Budapest (Hungary). I just captured the cat of the owners of the house that I rented 2 years ago.
He was just looking at the running horses when I caught him

  Here is one more photo from the same cat: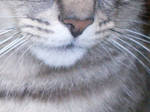 As an artist what can I expect more from life? What to achieve when this is the top. I cannot get higher. In art I don't have a goals anymore. I just draw away calmly

I am told to have been a good artist; some people recommend me to start tattooing..... Well, it's not excluded......

Visit my gallery: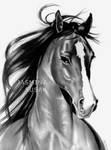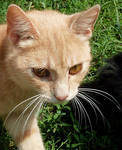 :thumb254382723: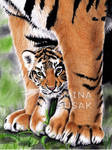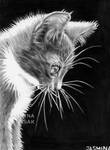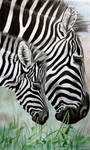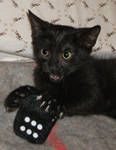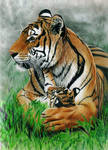 :thumb213260342: