Journal Entry:
Thu Feb 2, 2012, 8:38 PM
I'd like to call attention to an artist I just came across:

Yokko
Within the vast oceanic depths of anime art on deviantart, Yokko caught my eye. Just look at her compositions, amazing use of lush color and well designed shape making and I think you'll see why. Add to this unusual perspectives and incredible draughtmanship and you have someone you should be watching. Her compositions are complex and busy but through use of contrasting colors and value (that is, lights and darks) she manages to keep them from being disorienting or feeling messy- truly impressive.
I'm definitely inspired by her work. Check it out: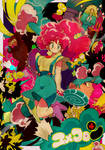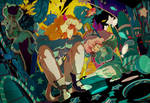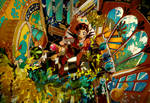 Watch

reminds me alot of miyazakis work, especially 'day dream' ...very impressive averall
Reply

super classical anime style ridiculously well executed
thanks for sharing
Reply

Very cool. Extraordinary amount of detail, and eyepopping color. Reminds me of my friend

*
RadiusZero
's work, a bit.

Reply