Yellow Alien's Sexy Skins

Yellow Alien's Sexy Skins

Introduction
Welcome to deviantART's newest featurette: Yellow Alien's Sexy Skins. Each Sunday evening I will feature 10 deviations from the
"Skins & Themes Gallery"
for your viewing, and hopefully downloading, pleasure. These were selected after pouring over the
"Skins & Themes Gallery"
and looking for little gems that might, or might not, have been noticed by the community.
What Is A Skin?

If somehow you have been living under a rock for the past few years and are unsure what "skins" or "themes" are then here is a simple explanation. A skin is a graphical overlay for an application, such as Winamp. A theme is a graphical overlay for an environment, such as WinSTEP. One can create a coordinated desktop with the use of skins and themes. Why stick with the boring drab of your workstation's desktop when you can spice it up with something easier to look at other than the 3 simple colors, and huge sized interface, that come standard with Windows? After all, we customize our cars, our homes and other appliances we purchase so why shouldn't we treat our computer desktop the same way?




The Features!

Enough of the education; enjoy the latest art and artist promotional here on deviantART!


Flatliner RC 2 by

VonDerV

:bigthumb16895484:

windows 2010 professional by

farhad04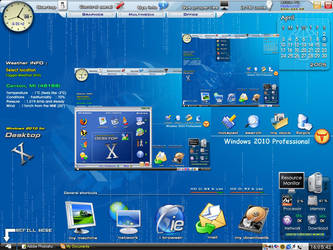 Carbon OS by
boss019
:bigthumb17191390:
Silvier GUIkit for Windows by
NewaveCR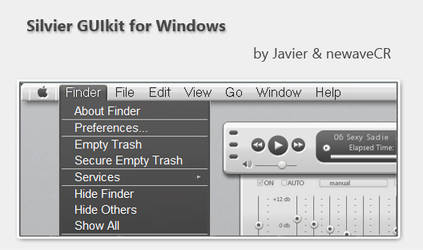 minimalistic and flat 1.01 by
al-n
:bigthumb17432484:
Vertigo_WB by
navigatsio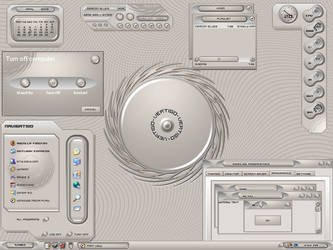 RectAmp by
thyngum
:bigthumb17613146:
Azure by
brw2k1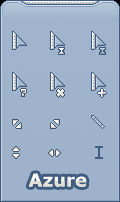 Plethora_SM_Horz_Pack by
neophil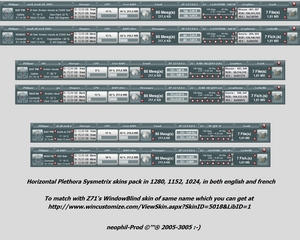 Tiger 2 VS by
javierocasio

Hope you enjoyed this weeks selections! See you again next Sunday.

deviantART Propaganda
Feel free to make use of the following images in your journals and on your websites. These are usable by anyone on the site in order to link to the
deviantART Summit website
,
deviantART Message Network
or to show your appreciation and support for both. You may link to the images here on our servers in order to show that

love

for deviantART!