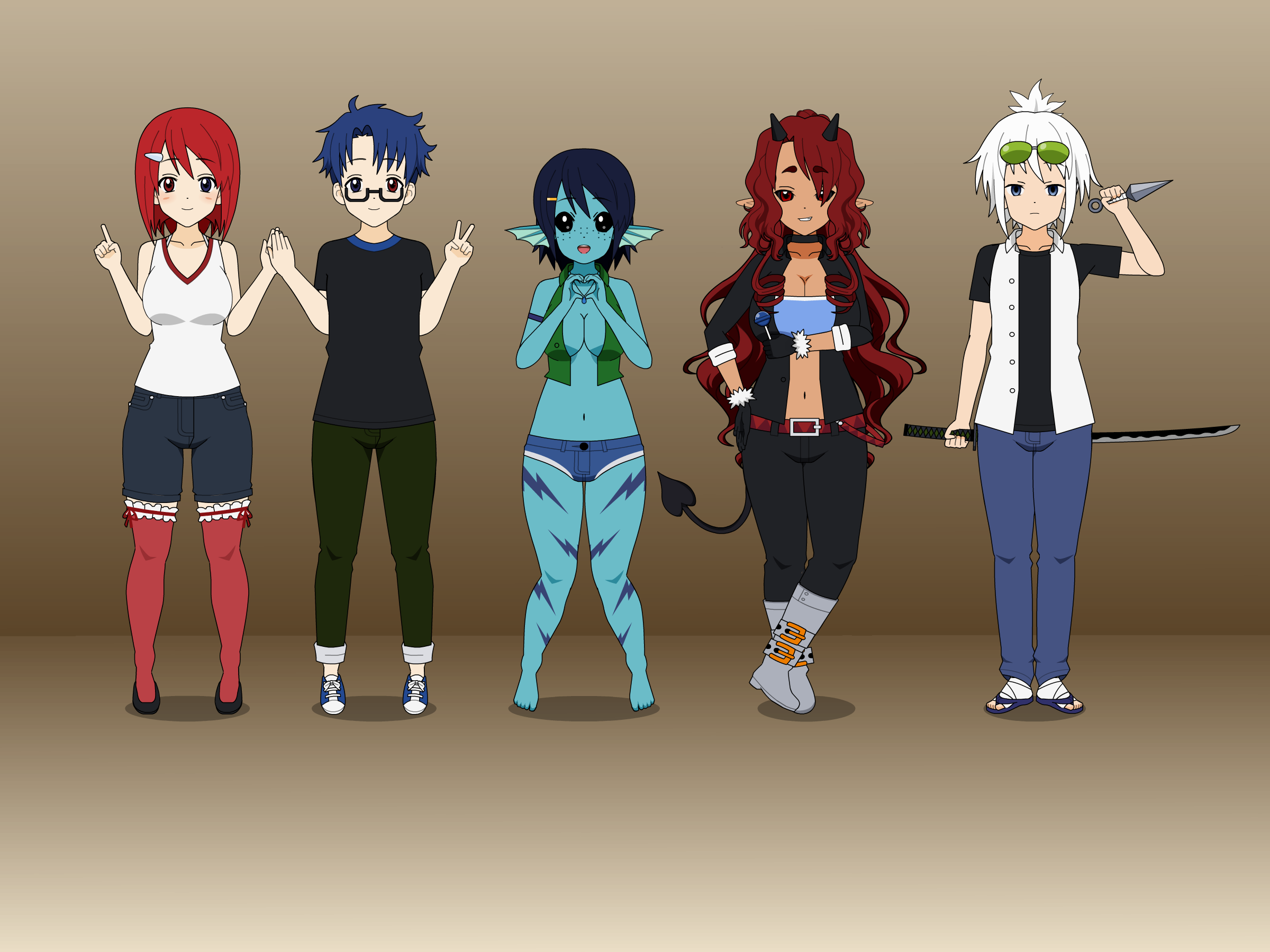 Watch
Thought I was gonna leave dA again? WELL TOO BAD! I'm stayin!! I just had a block and couldn't think of what to do. So I made

.
Some 3d-Themed twins, A mergirl, A demoness, and a ninja.
Names: Left to Right (Fun facts)
Rina Hudson (Genius Girl)
Richard Hudson (Genius Guy)
Sumi (Part of the Royal family)
Adelaide "Adel" Kleiber (To friendly to be considered bad or neutral)
Shiro Togarashi (Plays the serious guy, Even though he is a Clown)
Well, I guess that's all. These OCs are just so I don't have to use my main OCs for funny stuff. Making a comic after I think of everything for Artemissa's Profile.
I got a little help from
DeathNinja07
with the names. And the Title.
I ACTUALLY DID NOTHING HAHA |D

All of the characters in this picture ©

Made in kisekae