I am Nerd and proud of it! My hobbies include gaming, especially the Metal Gear franchise. I also love to study and work on my homework. I Just want what is best for humanity, and I want to aid it any way possible. I also do my own art sometimes, but I write more efficient then I draw.
DISCLAIMER: All my stories, characters, and scenario's from the various fandoms I'm in are purely NON COMMERCIAL, NON CANNON, FAN WORKS. I encourage the sales, profit, and copyrights of the original scenario's and stories. ALL MY CHARACTERS AND IDEAS ARE NON PROFIT.
░████░░████░
░█░░█░░█░░█░
░████░░████░
░█░█░░░█░░░░
░█░░█░░█░░░░
I roleplay, (but please keep it clean and acceptable with DA's policy.)
(Because dirty rps are no good.)



Favorite genre of music: Techno, soothing trance, classical instrumental, Woodwig Von Beatoven and Amadaus Mozzart.
Favourite style of art: All that are "clean"
Favourite cartoon character: Dexster Boy Genius
Personal Quote: Alike minds think Great!
Grief: HEHEHEH Free Cake!!!!
me: Grief the cake is a spy!
Grief: ok, *eats the spy*
me: GRIEF?!?! you juat ate him? What do you have to say?
Grief: *burps* Spy is sapping mah stomach!!!
Trigger warning:












:thumb62530376:





:thumb644338132:



:thumb702876771:




My writing beliefs:




:thumb212141317:




(I have a lot of these.)
Sphess





(I am an anime fan as well, but fantardism is no good

)
:thumb202606590: (Read your history. America did not want to enter WW1&2, Great Britain was courageous during WW2 while resisting the Nazi war machine. Japan was nowhere near innocent during the war, and 56,125,262 died during the war. There should not be an anime about countries in sexual relationships about WW2.)

(<-Because we are all human, every last one of us.)

(Despite us being in different governments, having diversity and culture differences, and not being in the EU I feel happy to speak to my European counterparts, Rule, Britannia! )
Other fandoms: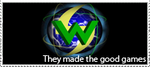 A button for Grief's fans:
Get a FREE visitor map for your site!
[URL=
www.visitormap.org/][IMG]https…