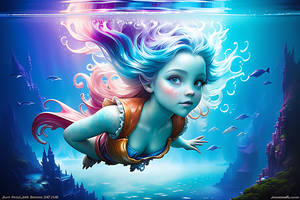 PLEASE HELP ME GROW!
Support my work by contributing to my tip jar every month.
---

Description
Steven Paul "Steve" Jobs (February 24, 1955 – October 5, 2011) was an American computer entrepreneur and innovator. He was co-founder, chairman, and chief executive officer of Apple Inc. Jobs also previously served as chief executive of Pixar Animation Studios; he became a member of the board of directors of The Walt Disney Company in 2006, following the acquisition of Pixar by Disney.
Featured here:
[link]
[link]
Image size
1400x800px 373.78 KB