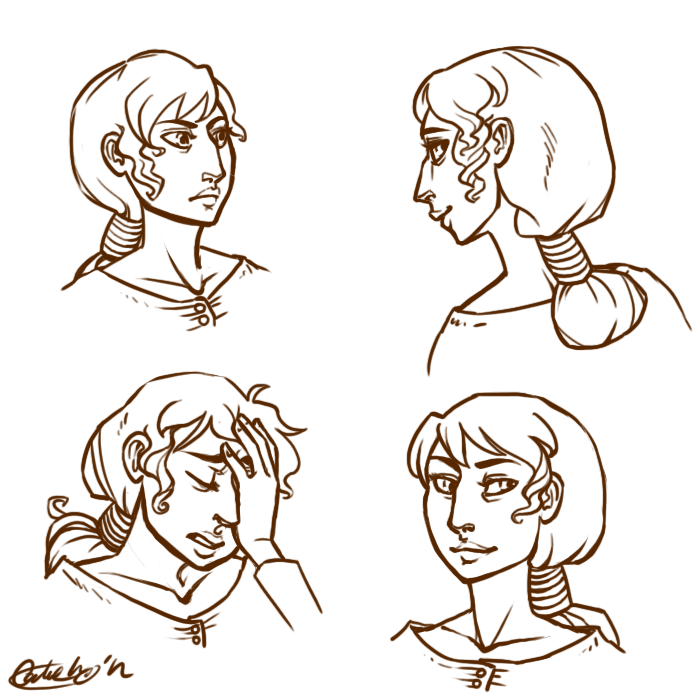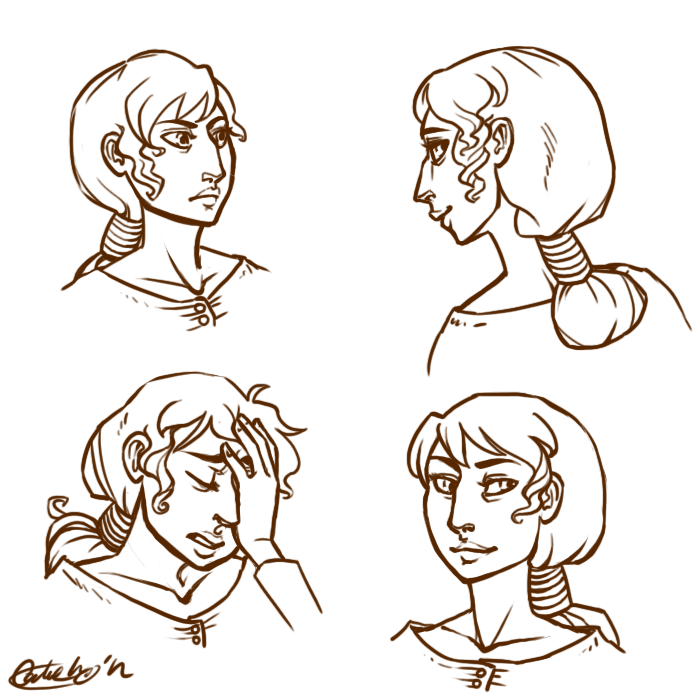 Watch
Another commission for
Sallie
, this time of her character Joclyn, Princess Elemiere's no-nonsense lady's maid.

I love these too, of course. I really love that even though you got the expressions across wonderfully well, you also got across how difficult she is to read and how closed off and stoic in a way. YOU ARE SO AWESOME. Why?

I really like what you did with her hair, being that you didn't know what it was like at the back. That seductive look is just... soooo very sexy. I love it. And I adore her tiredness and how her hair gets messier in that one.

I loooove these too <333
Reply

These ones I think are even better than the last lot, you really captured the shape of her nose and face and her hair and just her character in general!
Reply