Artist | Hobbyist | Traditional Art
France
in order to share my vision towards art and to try to put words on some of the ideas I want to convey through my drawings I decided to post some quote from time to time. The aim of course is to have people react to these quotes. Don't hesitate to share a comment,everyone is welcome.

- Quote 1: "art is exhibitionism, sharing your artwork is sharing a part of yourself: your dreams, your emotions and your imagination ..."

- Quote 2: "Paradoxically, if the emotions caused by dreams are often very unique and indescribable, they are also universal and timeless ..."

- Quote 3: "art is a doorway to your imagination ..."

- Quote 4: "With conceptual artwork, what you see is far less important than what you feel ..."

Don't Forget to visit my Tumblr page, with all of my artworks. Comments on the creation methods and the tools I use are going to be added!

Have a nice dream ...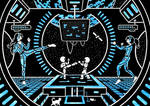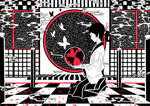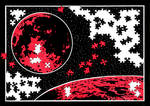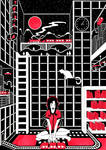 J'aime bien faire joujou avec les code HTML et la personnalisation afin que les gens rentrent vraiment dans mon monde ^^. Je suis rassuré car c'est pas sur que ca s'affiche bien sur d'autres écrans que le mien. Encore merci pour tes compliments, et n'oulbie pas que si tu as besoin d'aide ou de conseil, je me ferais un plaisir d'aider ^^