Color infrared photos in just two steps. I wanna show you the first main steps in editing infrared photography.
To go from this: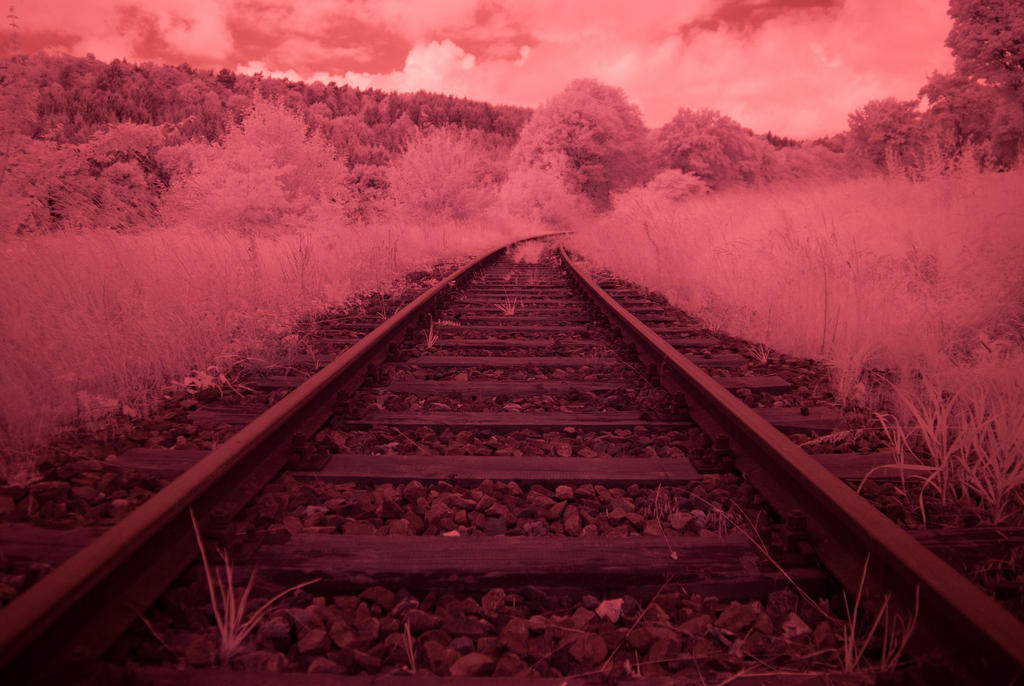 ...to that: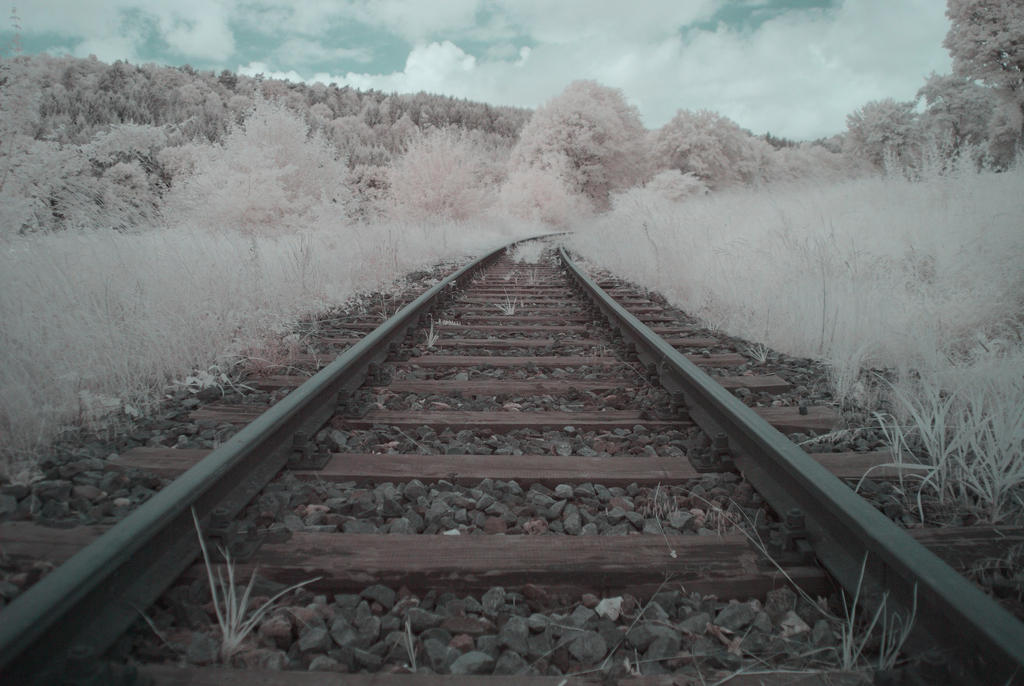 The program I've used is the free RAW developer Raw Therapee aviable for Windows, Linux and MacOS: rawtherapee.com/



After opening your picture you have to do a manually
white balance adjustment. The camera software itself is not designed to do white balance adjust for infrared pictures. Thats why the picture has this massive red tone. Just choose the "spot white balance" tool and click on an area in the picture that normally would be green.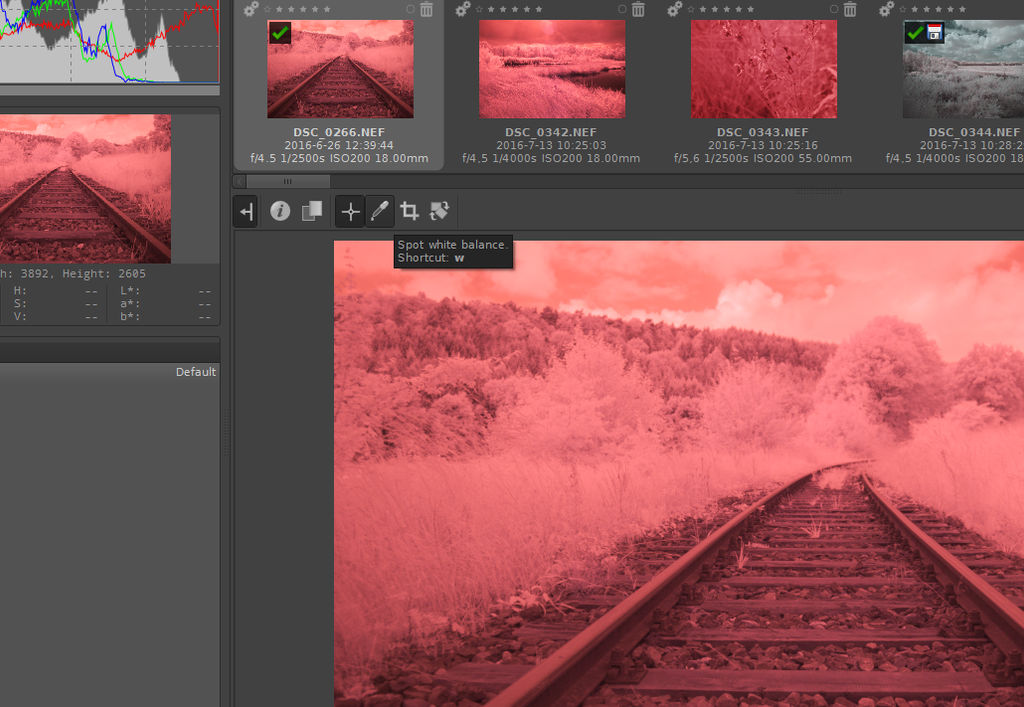 As result you get this: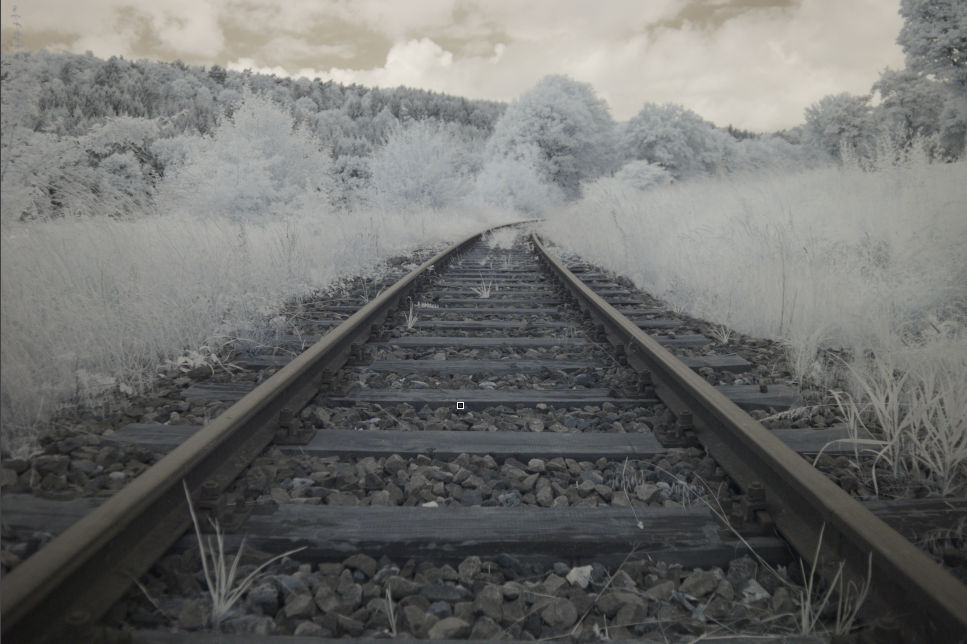 Now the sky has a kind of brown tint. If you want to have a blue sky you need to mix the color channels as following:
Red channel: red:0 green:0 blue:100
Green channel: red:0 green:100 blue:0
Blue channel: red:100 green:0 blue:0

If you won't do this every time my hand you can made yourself a profile or simply download mine

:


ZIP
No Preview
And that is basically everything!
I've noticed that the result is different from my works that i do in photoshop but i think it depends on what kind of raw converter you use, and i also did some other processing on the picture.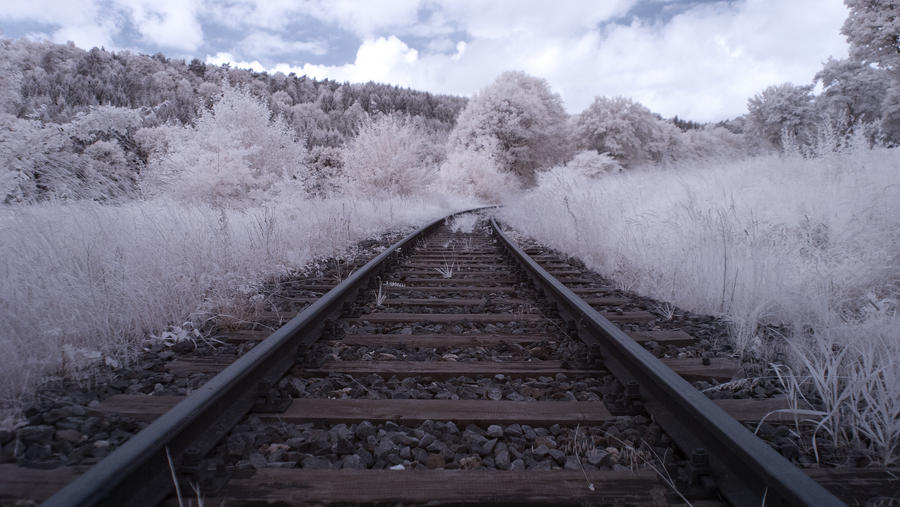 I hope it helps. Feel free to comment.