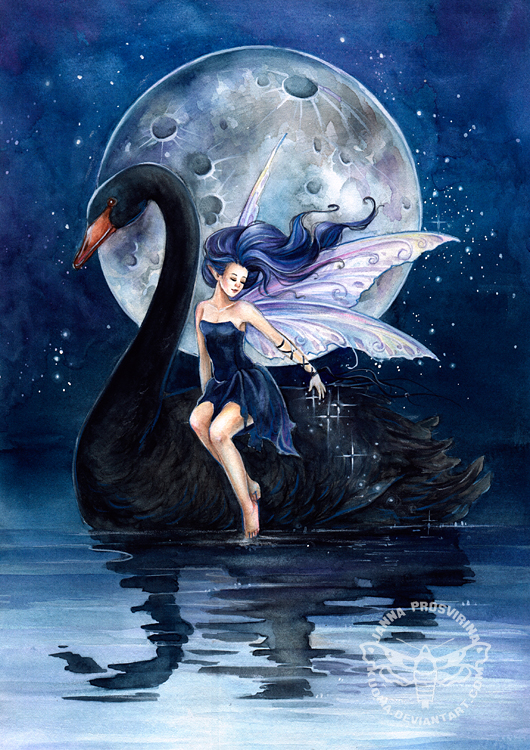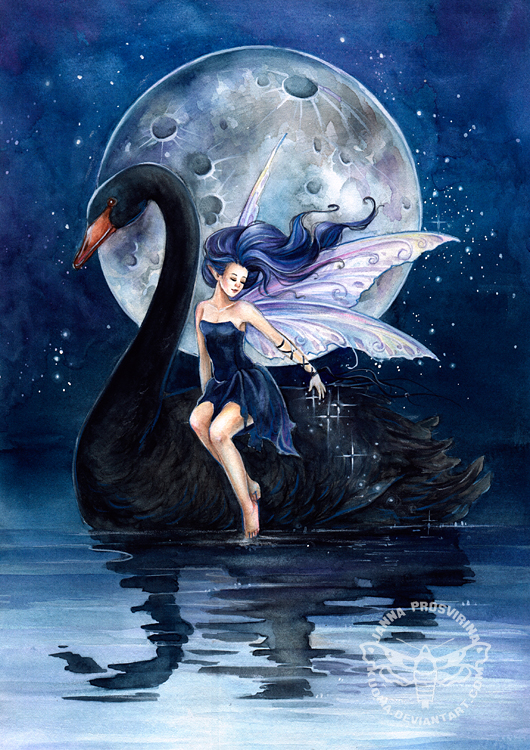 Watch
A new version of my old painting Black Swan. Here you can see new and old versions side by side.
It has been long time since I planned to do re-makes of old paintings and finally I am ready to try

I was not happy with the size of the painting, color palette and the pose of the fairy, so I tried to improve these things. I hope you like it!


My shop at Etsy
Kuoma

My shop at Zazzle
HarvestMoonStudio

My PSP Tubes at
Dreamscape Imaging