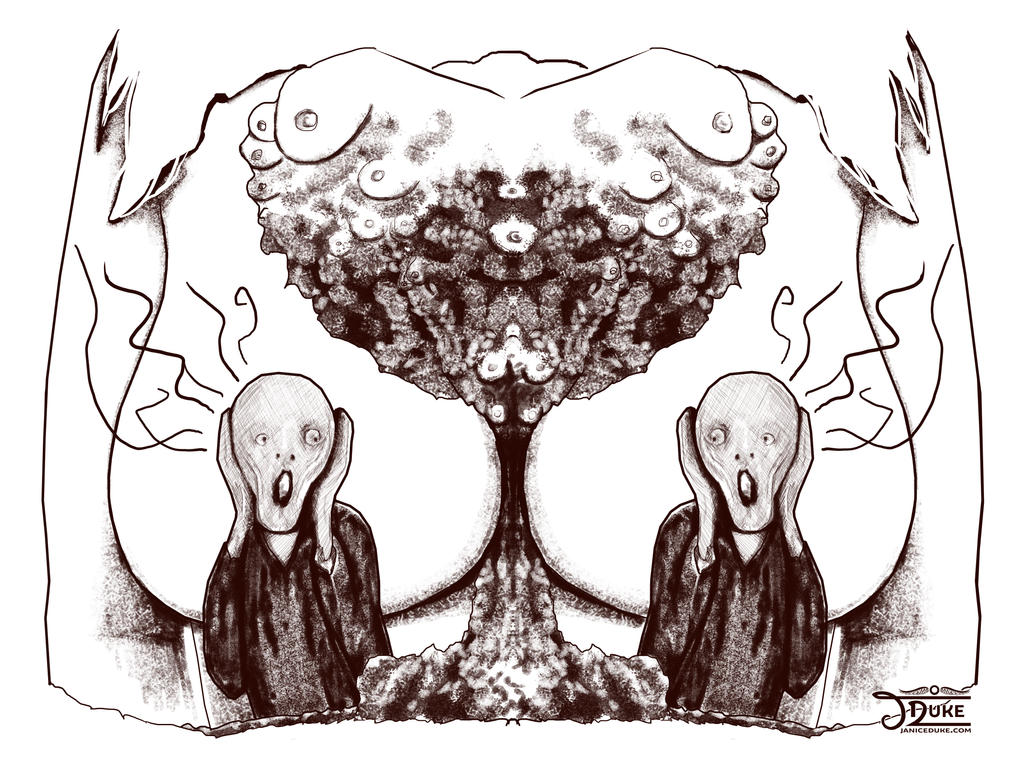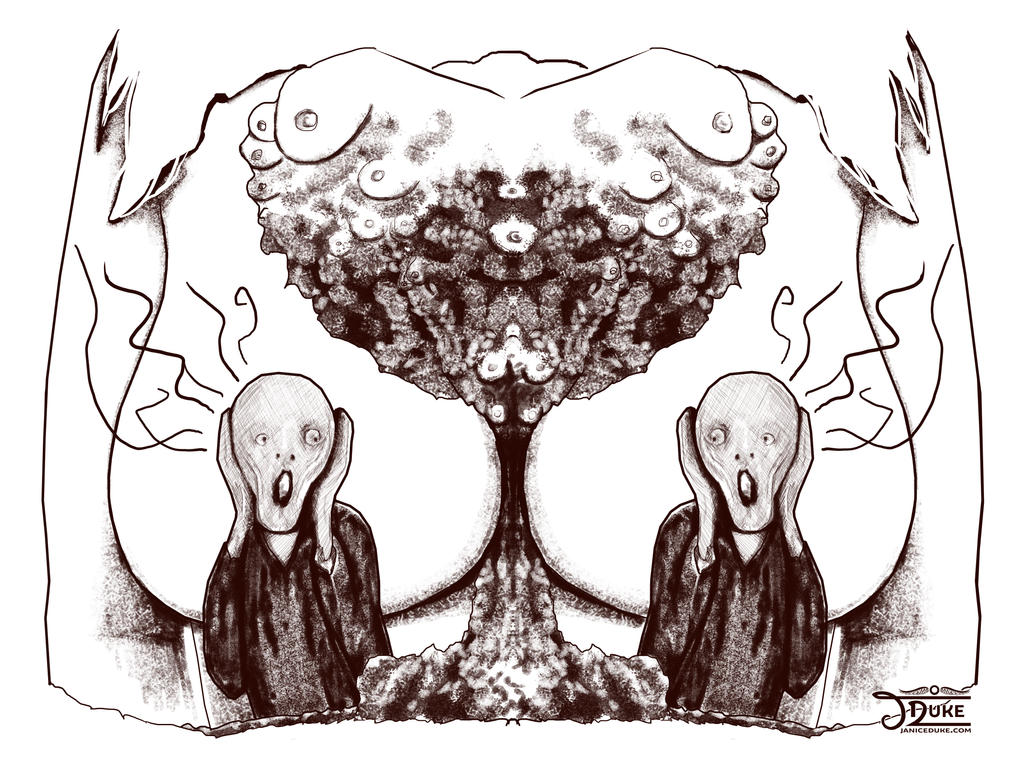 Watch
'The Scream'
Edvard Munch (
1910

), a lot of tits and a mushroom cloud; an image that came to mind when considering the stupid amount of butthurt female boobs and nipples seem to cause people -- as if an exposed pair of breasts might destroy the world.
New illu for an article I wrote a while ago: Oh My God, Nipples! Check it out and tell me what you think.

www.janiceduke.com/
© 2018 Janice Duke

Everybody is always worried about women's nipples when obviously it's going to be a tiny flaccid penis that ultimately destroys the world.

Nice work, on both the article and the picture.
Reply

Reply