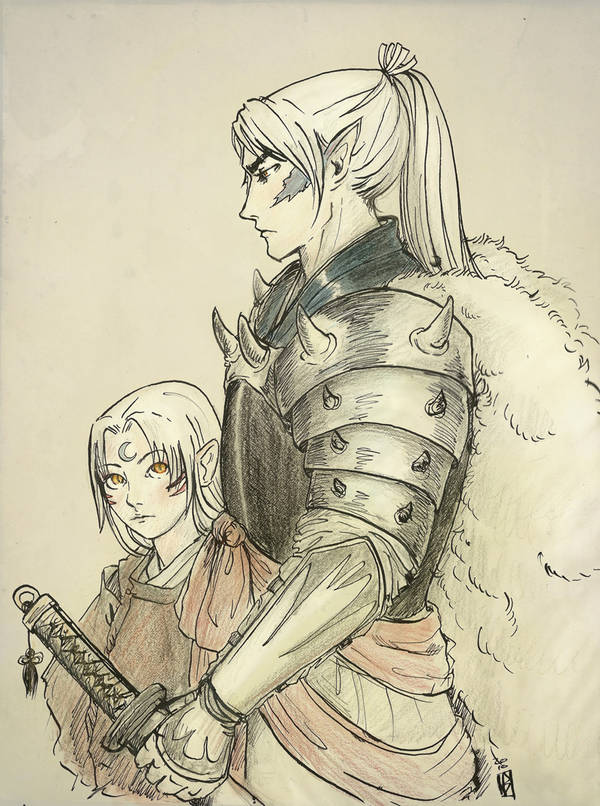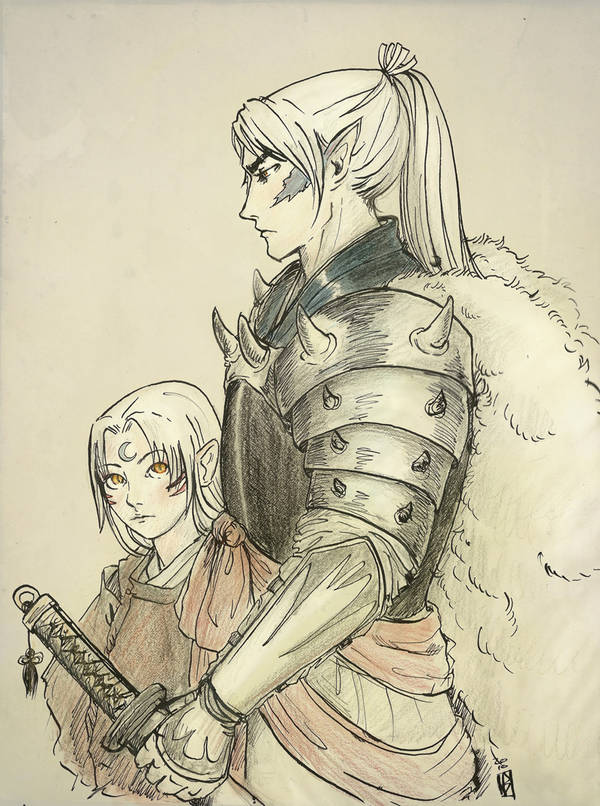 Watch
So this isn't specifically related to a particular chapter or anything, but Forthright's
Unspoiled
makes me want to draw lil'baby Sess all over EVERYTHING. I can't complain. Its certainly not a bad thing - I've never really drawn kids before this, so its a perfect excuse to practice.
And hey - Inupapa! I've never drawn him before.
Pen & ink, colored pencil. Finished in photoshop.
*EDIT* This piece won 2nd place for Best Character Portrait in the current round at the Feudal Association!
[link]
Thank you ~
landofthekwt
for the nomination!! */EDIT*