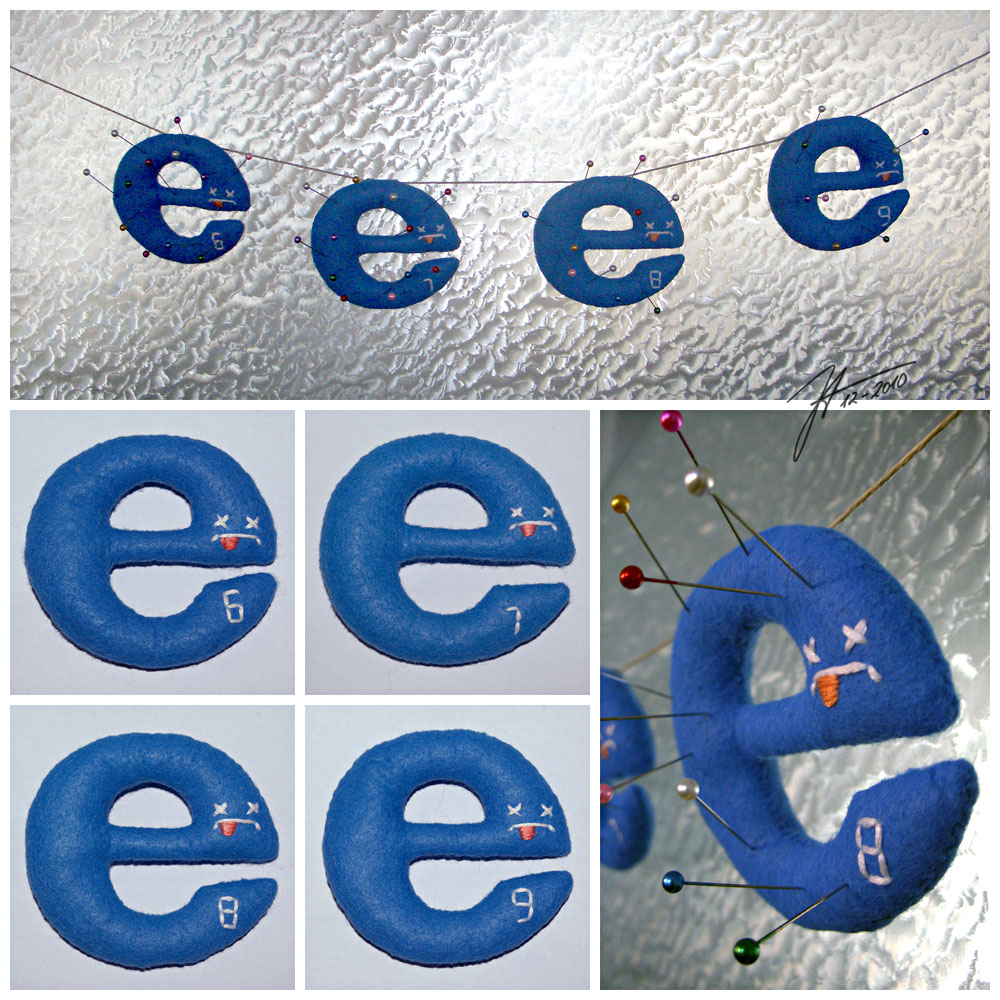 Watch
Story behind this project:
Lately, I've been having more trouble than usual with the IE at work and it frustrated me so much that when I remembered the IE Voodoo Doll Tutorial I've seen here on dA before (see bottom of this post), I decided I
really
needed that for myself, too.
And while I was at it, why not make one doll for each relevant version? Btw, IE9 is there just because. I can't really believe that once that version is out, there'll be any less trouble.

I went a little overboard with them... The perfectionist in me wasn't satisfied with the way it was sewed in the tutorial, so I used the mattress stitch to make the seams invisible. Also, I liked the tongue of the illustration in the tutorial so much that it just
had
to be on my dolls.
So it took me far longer than I thought to finish the project... (why do I always do that???)
Now they hang on the wall in our office at work and my colleagues are quite happy to have something to vent their frustration on.

I'll probably update the pic again tomorrow or so, when I had the chance to take my own camera to work for better photos of them...
Full view recommended.
WIP and Details:
[link]
Inspiration:
by ~
chisa