Random Rooms
I call this series of models my "Random Rooms" because they are a random depiction of interiors; they don't attach to anything, nor are they part of a larger model.

Originally built as a commissioned work for a film set, each room needed to be large enough for the actor to reach in and handle the accessories and also allow for cameras & lights.

Much of the decor has been "brick-built", as standard Lego doors, chairs, etc. were too small for the scale required. (An interesting challenge!)

The four rooms together were completed in March 2016 and took a total of 16 hours to build.
______________________________________________
© Random Rooms by Janet VanD 2016
LEGO® and the brick-and-knob configuration are trademarks of the LEGO® Group which did not sponsor or endorse this model.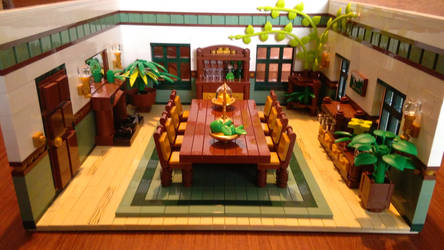 Random Rooms - Dining Room, overview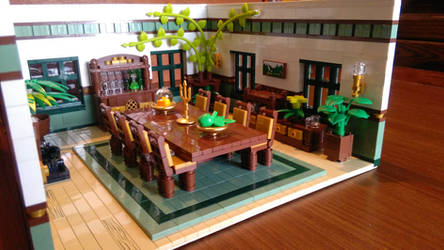 Random Rooms - Dining Room, right side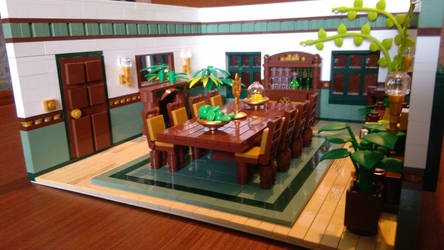 Random Rooms - Dining Room, left side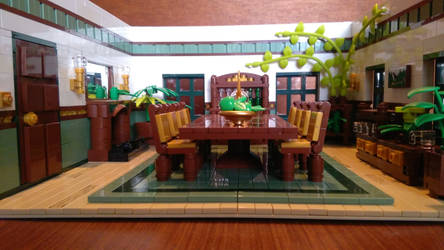 Random Rooms - Dining Room, front view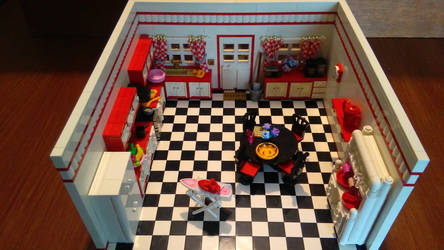 Random Rooms - Kitchen, overview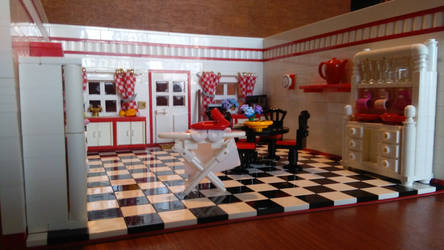 Random Rooms - Kitchen, right side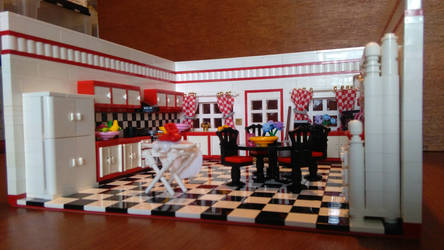 Random Rooms - Kitchen, left side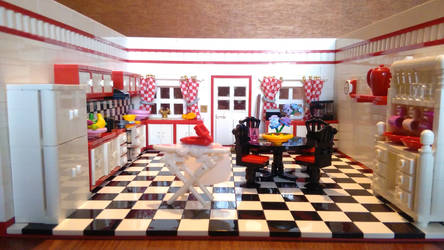 Random Rooms - Kitchen, front view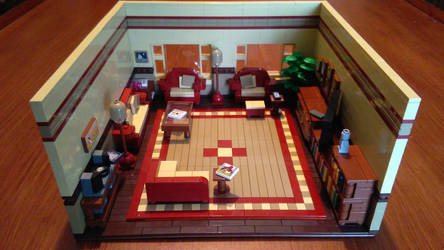 Random Rooms - Sitting Room, overview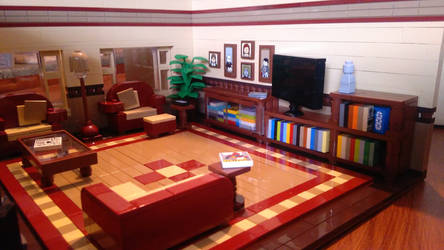 Random Rooms - Sitting Room, right side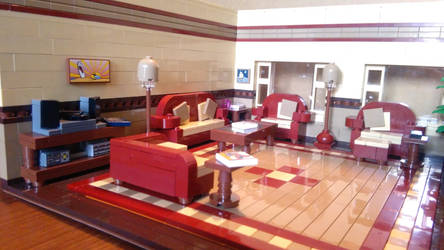 Random Rooms - Sitting Room, left side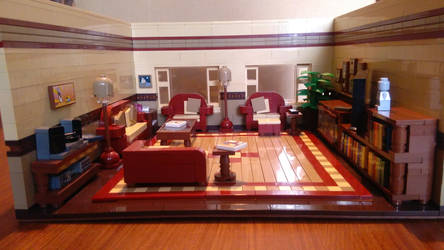 Random Rooms - Sitting Room, front view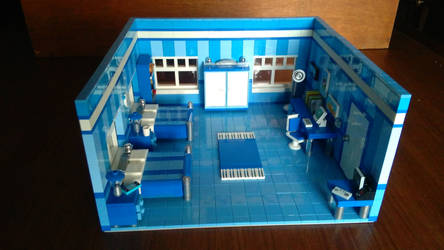 Random Rooms - Bedroom, overview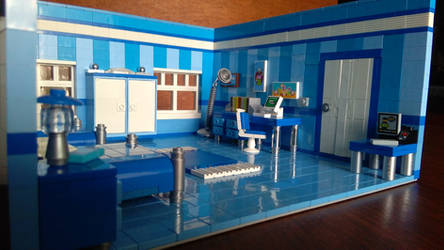 Random Rooms - Bedroom, right side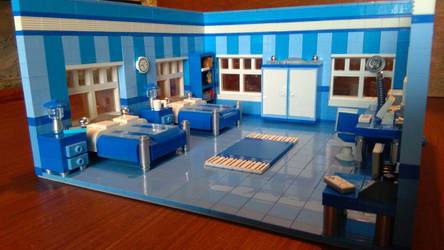 Random Rooms - Bedroom, left side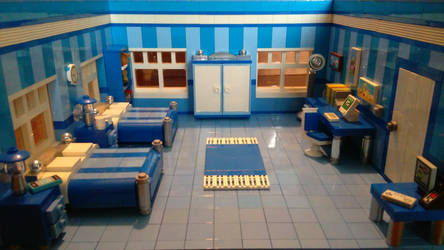 Random Rooms - Bedroom, front view