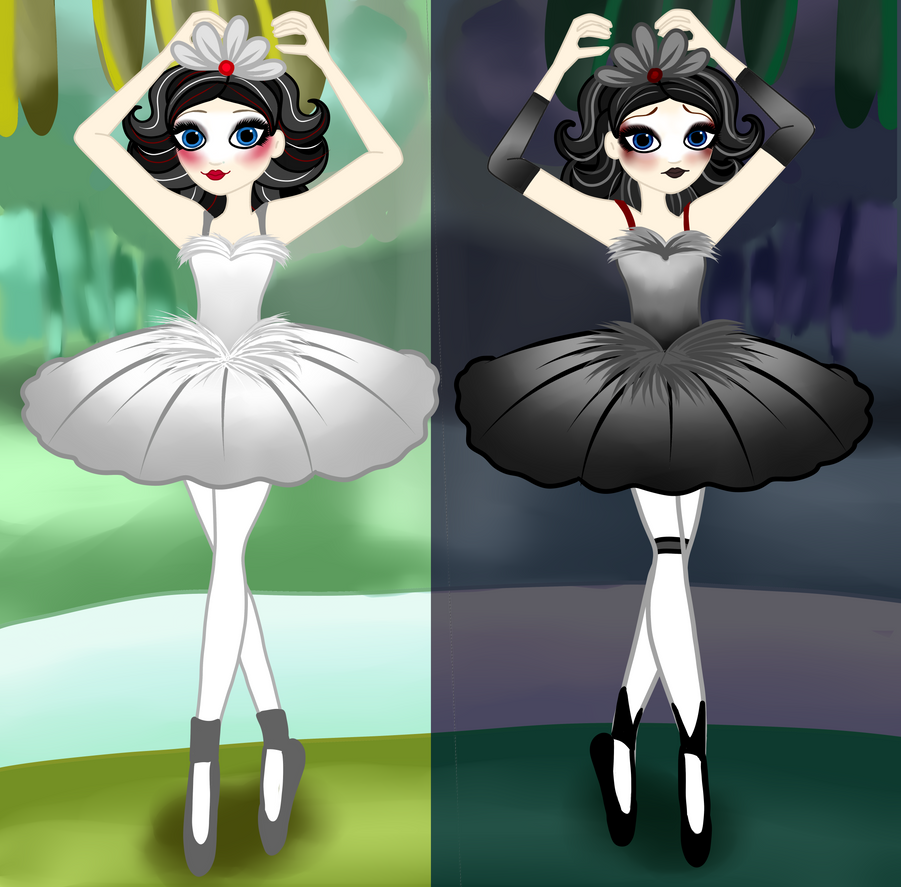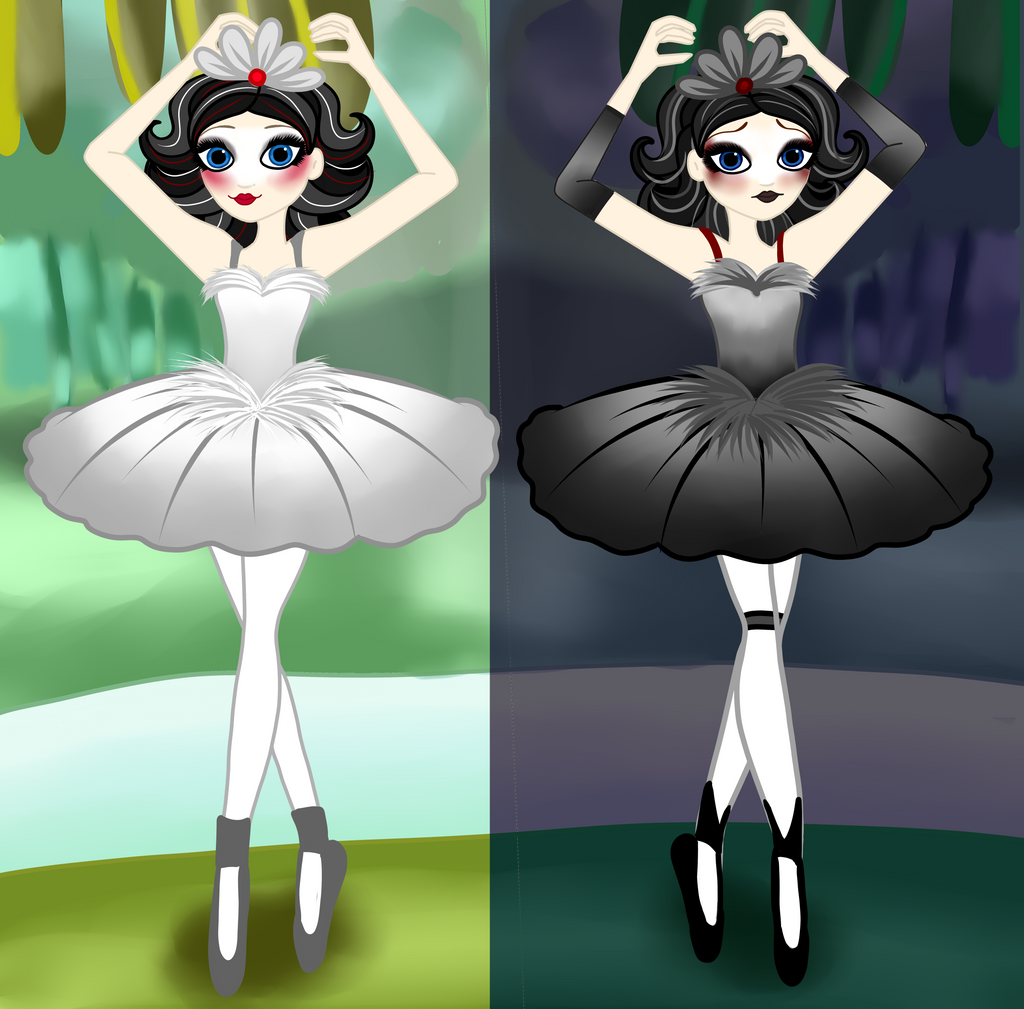 Watch
Fardette is going to be the next swan girl just like her father. However on her mother's side, she can only turn into a black swan at night than in the daytime. She was destined of becoming the sequel of a swan princess, although that depends if she was a rebel she might become a black swan forever. She does not want to be mean and spiteful like Duchess Swan, so in order to be a good swan, she must be loyal and proud of her dancing similar to Snow White.
So there was no happy ending in Swan Lake, because a sequel of Swan Lake is about a Swan Boy aka The Swan Prince. The adopted son of Odette, just before Duchess Swan was born. Oden the Swan Boy is more like Duchess, but he wants to be proud and loyal too. Oden is
very self confident and graceful, but his attitude becomes more rudeness and ill-mannered. Fardette's mom the Black Swan Lady or as a black swan flapper is very flawless like Snow White. However, she is very gentle to her children and to her husband and her sister The White Swan. Fardette's story has a happy ending than Duchess Swan, she will might get her white swan form and not her gray swan anymore. She felt of graceful and gentle of a trumpeter swan.



Okay, so if the Swans are destined to either die or stay a swan. And its still uncertain of how her grandmother is around and how Duchess even exists.
Duchesses grandmother was not the Swan Queen, but the queens sister who had no destiny and thus lived as a Swan Maiden or just moved on to have children of her own.
Her older sister went through her story and died\stayed a swan before she could have an heir of her own. Leaving her eldest niece with the Swan Queen destiny to inherit.
Thus Duchesses mom becomes queen and sometime before she goes through the events of Swan Lake, she gets pregnant and gives birth to Duchess, then leaving her in her mothers care before the curse takes her.
No one outside the Swan family and the queens Swan Maidens know who Duchesses father is. But it is often noted that she has shown the traits of Odile\the Black Swan. So it is not outside the realm of possibility that Duchesses father is the brother of the Black Swan. Was a male Odile. Or was just some other member of Rothbarts clan, like a nephew or something. (haven't fully decided yet. I must admit.)
So Duchess has Black Swan blood in her. But no one except her mothers side and servants that were around during that time know for certain, if at all.



There are sequels about a male into a swan. The links are down below to check them out

en.wikipedia.org/wiki/Swan_Lak…
www.amazon.com/Swan-Boy-Nikki-…
en.wikipedia.org/wiki/The_Trum…
en.wikipedia.org/wiki/The_Six_…

Wait did her mother married the prince then?
Reply

yes, but he cant married one of them so rothbart his adoptive step father force him to married the back swan too. Since Odette did not get her happy ending, she was now single but then she adopted a baby boy that the two swan maidens founded him. Odette did not have a daughter yet, so that makes Duchess Swan has an older brother

Reply

Ohhh okay, so then the prince marry Odette and that make them, sisters?
Reply

The swan is not really a prince, however, he is like duchess swan, but the other prince just married the black swan. So that means, Duchess Swan does not have a father. Also, Odette did not get married prince siefawd. and now she is all alone. If you heard about what happens with the stor, you may read it down below to read what is going on

While there are various endings to Swan Lake, traditionally there is no happy ending for the white swan. Many endings include Siegfried and Odette dying, almost exclusively in joint suicide, however this act of sacrifice and love breaks Von Rothbart's power, and he is destroyed. Other versions include endings such as:
-The Prince's declaring that he wishes to marry Odile which constitutes a betrayal that condemns Odette to remain a swan forever. Odette is called away into swan form, and Siegfried is left alone in grief.
-Rothbart fights with Siegfried, who is overcome and dies, leaving Rothbart to take Odette triumphantly up to the heavens. Although other versions simply have Odette mourning the loss of Siegfried.
The Prince drags Rothbart into the lake and both drown. Odette is left as a swan.
However, Ever After High has confirmed that their version of 'Swan Lake' does have a 'bad' or 'bittersweet' ending. So Duchess wouldn't live Happily Ever After as the white swan.



Reply

Reply