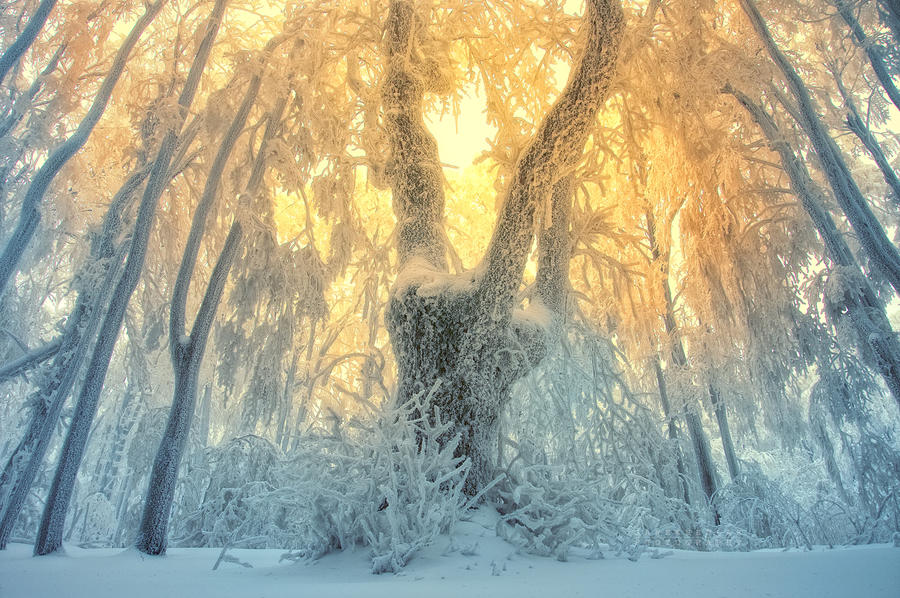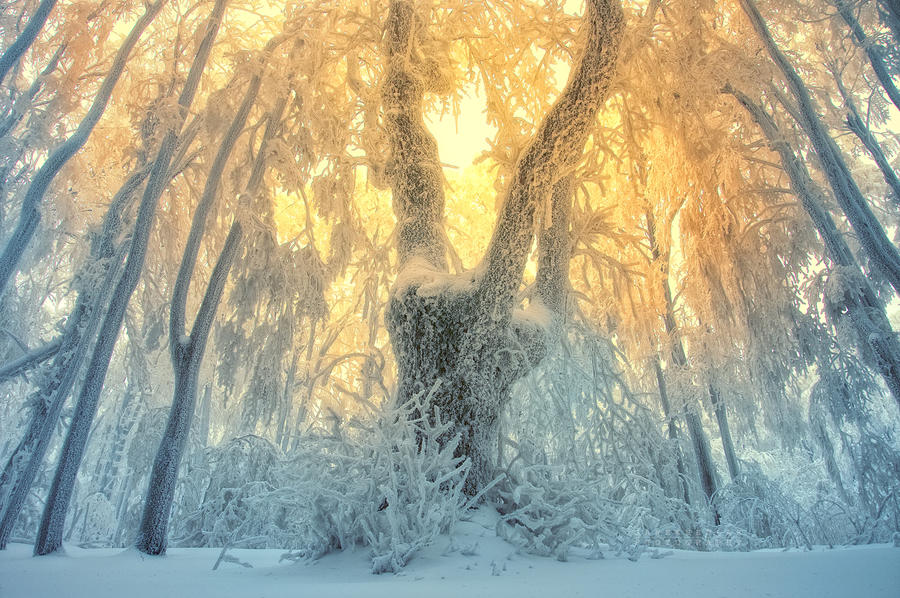 Watch
This image is full of silver and gold. The juxtaposition of the hot on cold is breathtaking. It seems like, instead of trying to melt the snow, the sun just wants to reach out and touch it.
The yellowy light is also really fantastic! Fantastic job in capturing the lighting in this image.
Normally, I consider it a bit obvious to stick your focal point in the middle of your artwork, and it is a little obvious here too. However, I like the symmetry, and in a way, a different angle would have delayed the impact and made the piece difficult to understand instantly. What you did works.
The focus and detail here is ideal. We're able to see everything at once, which to me is a lot more effective than any blur at all in this instance. Well chosen.
Finally, you managed to take this picture at exactly the right moment. This doesn't even look like a place on earth. It looks like the setting for an epic poem about Narnia, or the stage for the world's most strange and wonderful ballet. Thank you so much for bringing this to all the people who couldn't see it in person.
I've seen some of your other work, and I honestly think this takes the crown as your best photograph of all.
The Artist thought this was FAIR
54 out of 56 deviants thought this was fair.