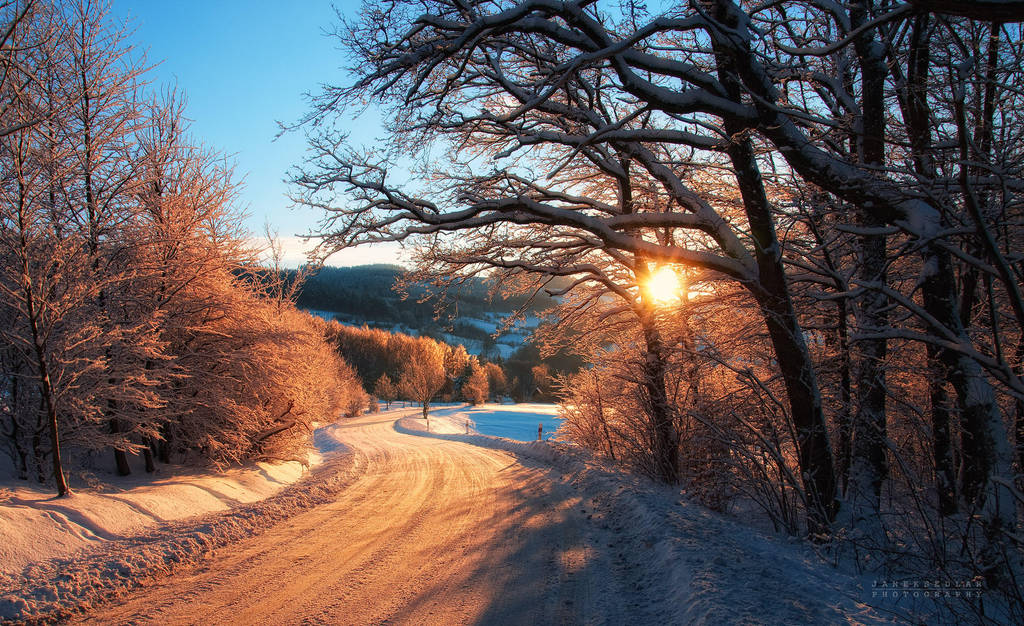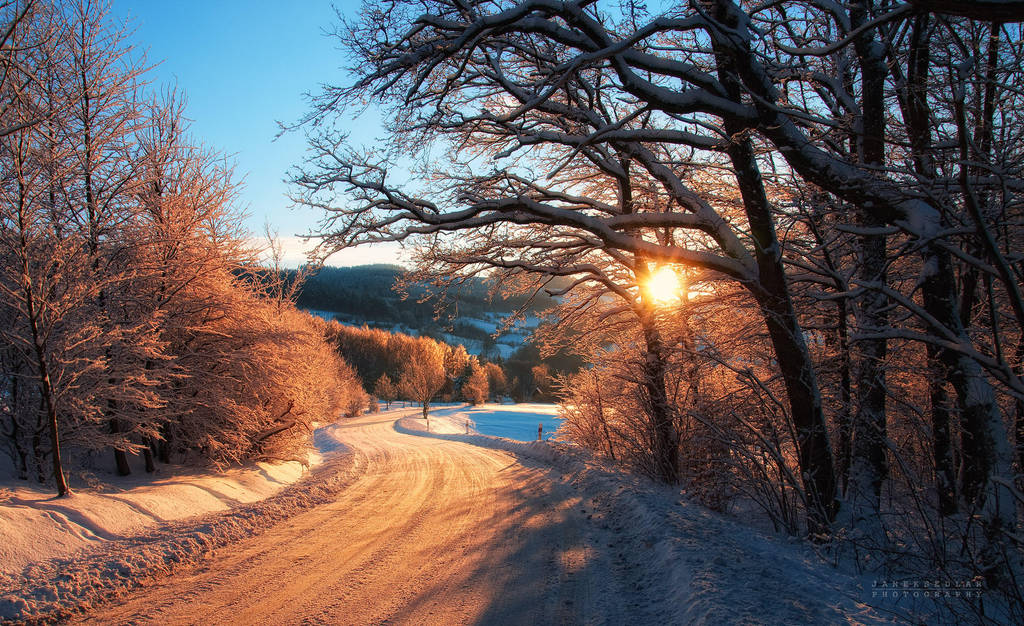 Watch
I love the impact of this photo. It is some what inspiring the way the sun brightens up the road. It is almost as if the road leads directly to the sun, and that is where I see the inspiration on a cold winter day. Another awesome detail about this photo is the tint of orange on the trees and snow. It is like drinking a nice warm hot chocolate on a cold day. Your face may be cold but, you get a warm sensation on the inside. I have only taken a few photography classes in my day, but from what I see and have learned this has the perfect amount of light exposure. I can't tell what type of camera you used here but, I would not change a thing about this picture. Overall you have a great talent, and should keep up the great photography. Keep showing the beauty of this Earth!
The Artist thought this was FAIR
10 out of 10 deviants thought this was fair.
There are some absolutely gorgeous colors in this photograph. I love how the sun is peaking through the trees like it would on an early winter morning. It gives the photo a whole new view. It shows the start of the day, getting ready to start the new adventures. The shadows on the right side are pretty awesome too. They give the trees an almost anime feeling. They could pass as drawing or maybe painting if not a photograph. That is an awesome skill to have in todays world with all of the different medias! I wish you luck with your other work!
The Artist thought this was FAIR
9 out of 9 deviants thought this was fair.