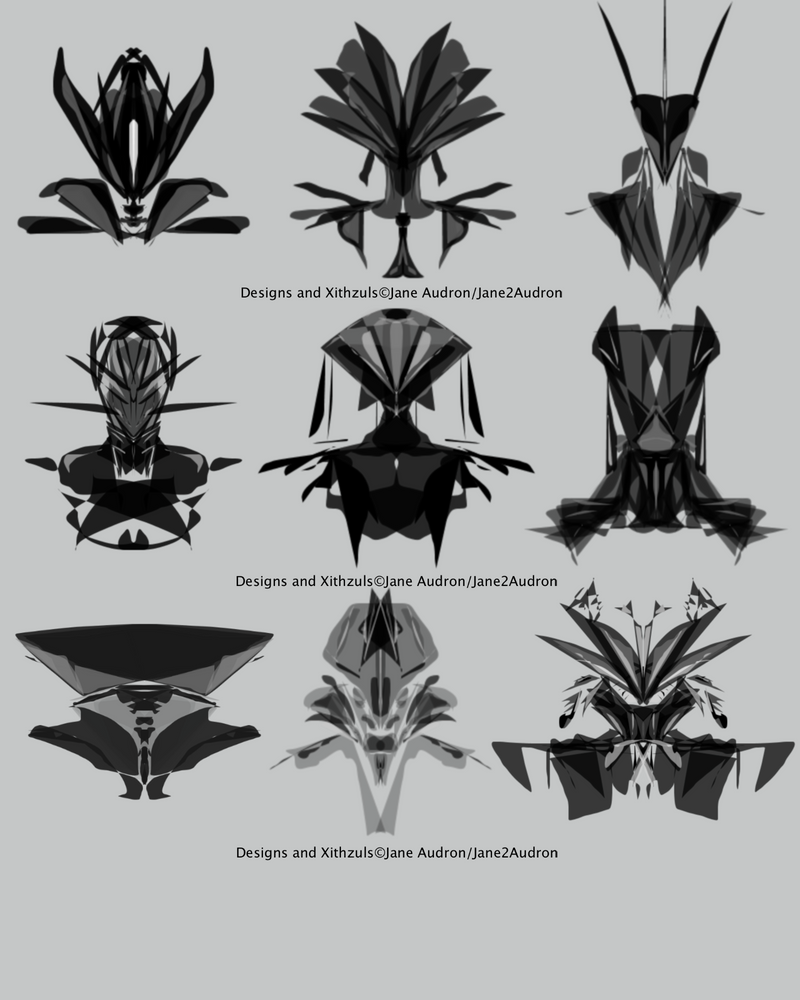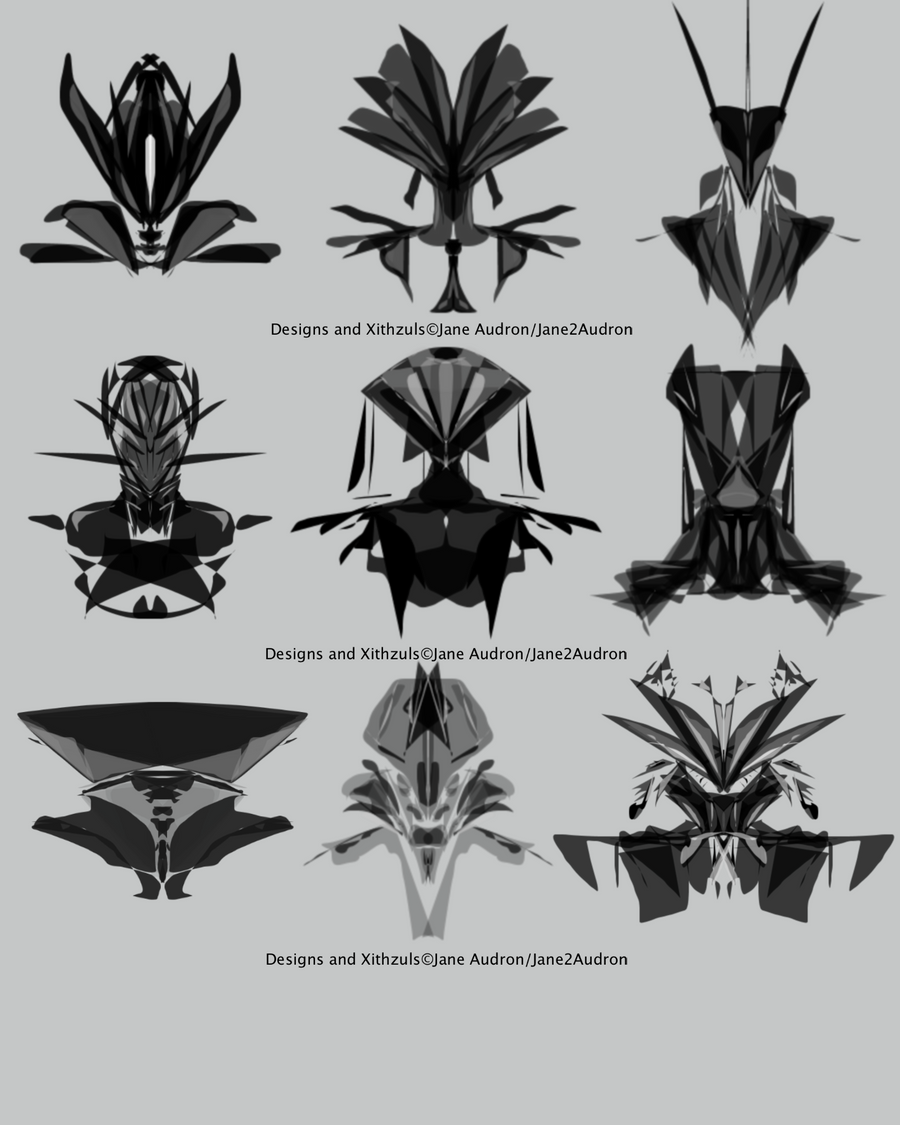 Watch
Been meaning to get together some of my Xithzul head types I designed in alchemy and post it here. So here are some various head types and some clothing designs for my Xithzuls when they are in their 'suits' and not in their original/natural forms or masquerading in their 'human' forms and various other 'alien' forms they can mimic.
May properly color them another day.
Now try and guess which ones are male and which ones are females.

Back working on icon examples!
Art and Xithzuls © Jane Audron/Jane2Audron