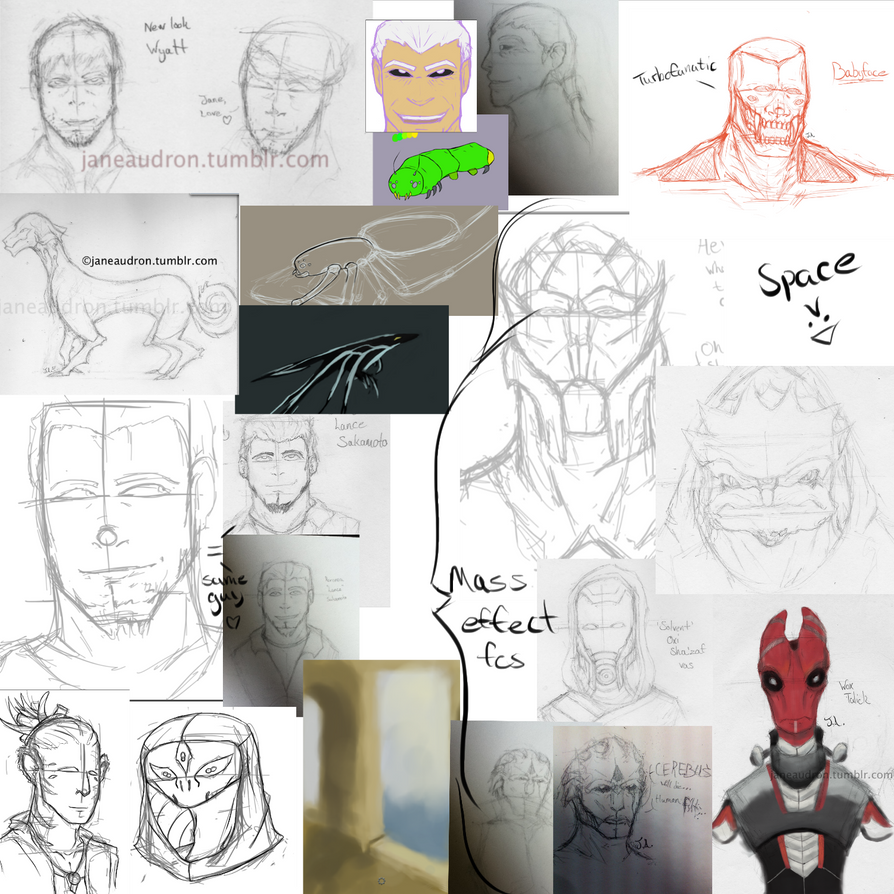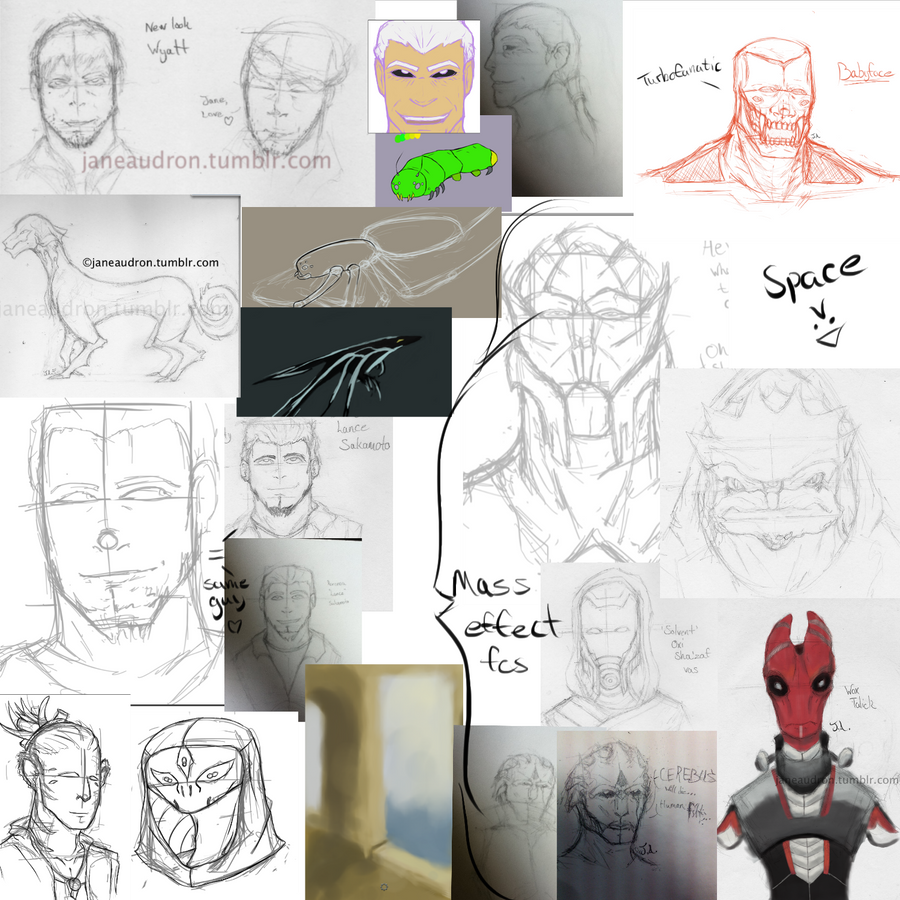 Watch
Been meaning to make one of these, so here it. Some stuff from my Tumblr is in there too, hence the watermark links. >_>
Stuff I've been working on/have finished/etc. Left side: my oc Wyatt Crowley, Llussive Man, those 'special' spider adoptables I'm working on(not spoiling), Tozoa(
[link]
), my dimensional manta species, my other oc Lance (Roronoa(now his middle name)) Sakamoto, two of my alien detectives for my story/comic, and a painting I'm working on on my Ipod. And if you have been watching my latest streams then you know the two aliens in the bottom left corner are from my story/comic I'm working on.
Bottom right side, some of my Mass Effect FCs/OCs. Top right, from the bust requests I am Still doing on my tumblr, from *
turbofanatic
of there character Babyface, had fun drawing him.
Oh and now I have a ton of stuff for another Art dump thinking about it.
All art, characters(except Babyface), and species © Jane Audron/Jane2Audron
Babyface belongs to

Turians, Salarians, Krogan, Drell, and Quarians © Bioware.