Developing your personal style
You obviously love to create, you do it often and now the time has come when you realize that this is no fling, this is something you would want to do for the whole life. You can learn a lot about techniques from numerous sources, you can find the right audience on the internet but there is one thing nobody can help you with but yourself - how to gain a specific style of your own?
What is a personal painting style?
- It's an identifiable style that enables the viewer to determine that the artwork was done by you
- In some cases, your style can be viewed as an extension of your personality
How can one develop it?
- Developing your style takes time, time and time once again. Don't have the time? No style for you!
- It's not acquirable in an art class. While it can be helpful to study by an assistance of someone who's mastered the craft, what they can teach you is technique.
- It can still change and it probably will. You will keep on developing it for the whole life, each painting is a different step on the road.
- It grows as you do what you do so often you get CONFIDENT of doing it.
- You can help it by eliminating the elements from your work that aren't working, keeping the ones that work.
- Process of developing a style is bound with defining yourself and growing, which includes study.
What factors can influence it?
- Most of all, your choices. Things you like and incline towards are most likely to end up as a part of your style.
- Work of other artists. There is a lot of opinions on how helpful is to be inspired and influenced by others. However, inspiration is something we can't escape, especially while keeping in touch with an art community, and it can help pointing out a certain direction on our road. Some advice even recommend to copy a specific style for learning purposes. Temporarily.
- Money. Don't they influence everything? While it's great to be a starving under-appreciated artist as long as you have your freedom and your original idea that one day everyone realizes...no, wait, it's not really that great. You will probably want to balance what you want to create with what others like to see and buy. It's still up to you what proportion of your style will be dictated by money. Warning, this will probably get you frustrated, eventually.
---
As an aspiring artist being on a way of developing a personal style, you should:

Get acquainted with an art history. Knowledge of different styles done by famous artists, their lives and influences is crucial for your growth.

Visit museums and galleries as often as you can. Browse for interesting artworks online too, of course.

Try as many techniques as you can, experiment. Interesting exercise: Paint same subject several times using different techniques and styles. Come back to them after a few days and observe your strongest points.

Evaluate your work, seek critiques and use them for improvement. Remember, developing a style is
by no means
a search for the easiest way.

On the road, you will probably find a
"comfort zone"
. It does not mean you have done searching for a style. BREAK IT to discover a whole new level.
---

takmaj
Maja Wronska, Poland
"I think it's very important for an artist to be unique and have a recognizable style. Young artists usually explore arts in the books and on the internet, and it's really hard for them to resist copying someone else's art. When I was 15, I was redrawing all Van Gogh's works with oil pastels. I was pretty good at this, and I remember I wanted to be as good as him one day. You asked me what factors were influencing my style. Well, Van Gogh's work for sure."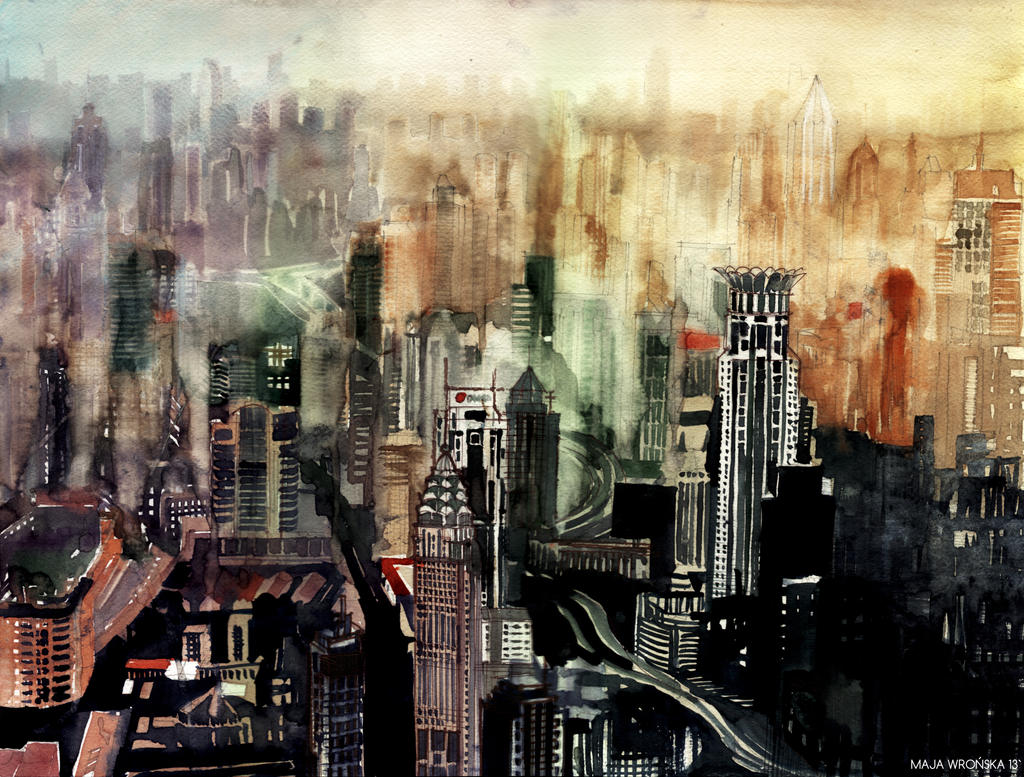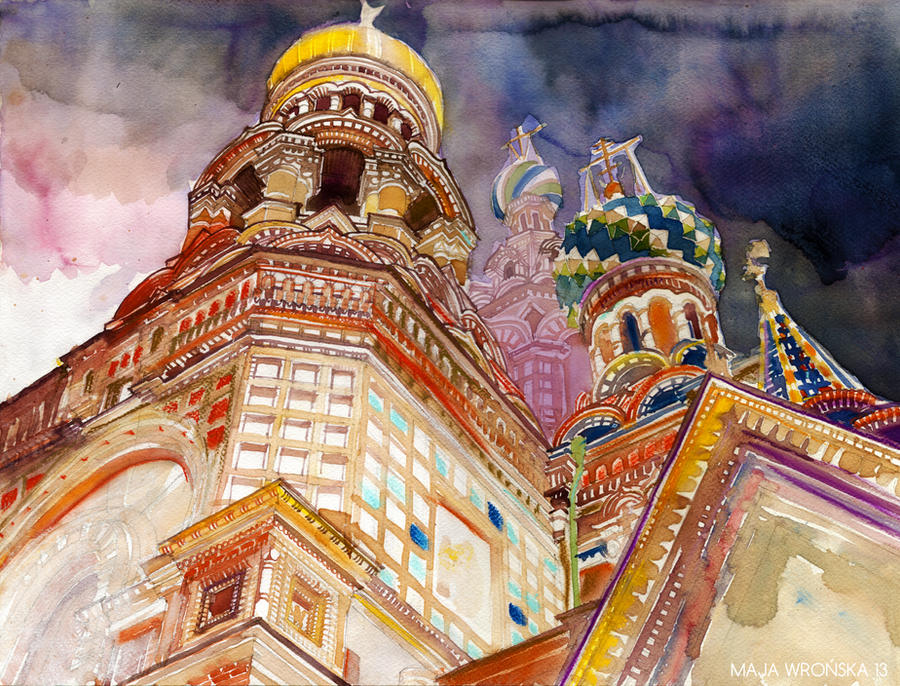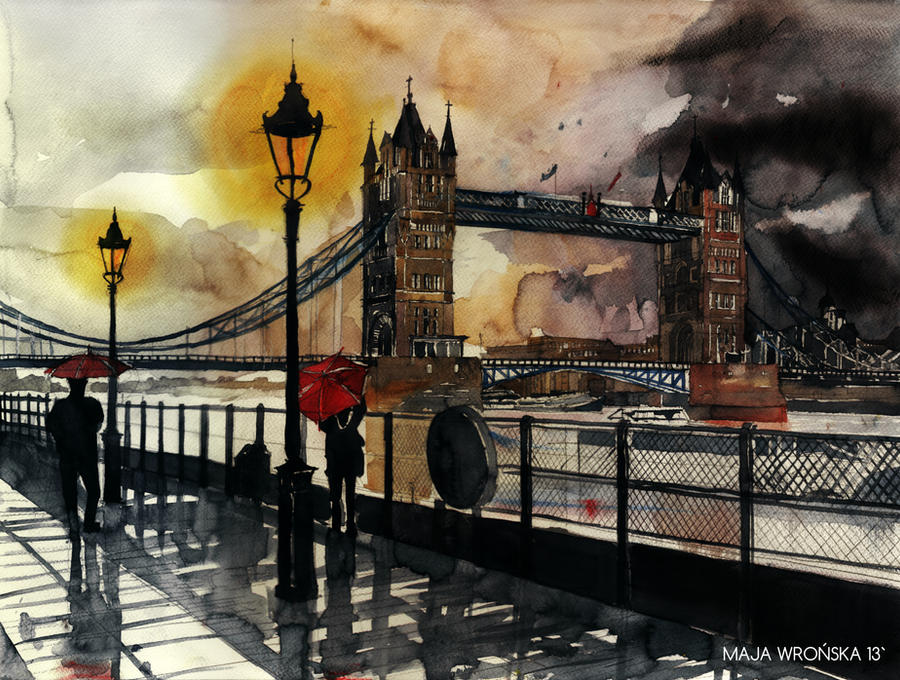 guillembe
Guillem Marí, Spain

"
They say an idea is a new combination of existing elements. I would say something similar about an artistic style. It's a combination of techniques, motivations and sensibilities. It's about paying attention to artists you like, enjoying their art, then combining all these things you like about them and somehow integrate them in your own artistic process in a fresh and personal way. I'm not saying to do this in some scientific mathemathical way, but to follow our instinct as much as possible, always staying true to ourselves and to our audience. To find our own voice it's important to first listen to what others have to say. "

STelari
Sylwia Cader, Poland
"Style isn't something you can acquire desperately, you won't get it consciously. Creating what you like and focusing on improving your technical aspects is the best thing you can do, the more, the better. Style comes on its own if you train to improve all the rest and that's what I basically do. I don't focus on drawing one work after another exactly like I did a previous one (which is easily noticeable by looking at my works in general); I test new mediums to find the one I really like while depicting what I love."

andreuccettiart
Alessandro Andreuccetti
, Italy
"Building a personal artistic style is an activity that cannot be improvised from nothing, it takes years of study and filling dozens of notebooks with sketches and notes. Even those who are naturally gifted will not obtain satisfactory results without the daily practice. Your life experiences have a profound effect on your style - every event is reflected in your work. A meeting, a visit to a museum, a story, a disease, everything is transformed in our minds and then crystallizes, forming new ideas, new perspectives. Each brush stroke is the result of years of study, because that brushstroke, that color, that shade have a history, are the distillation of centuries of art that, more or less consciously, they flow through the hand, then the brush and finally settle on the canvas, determining the character of the work."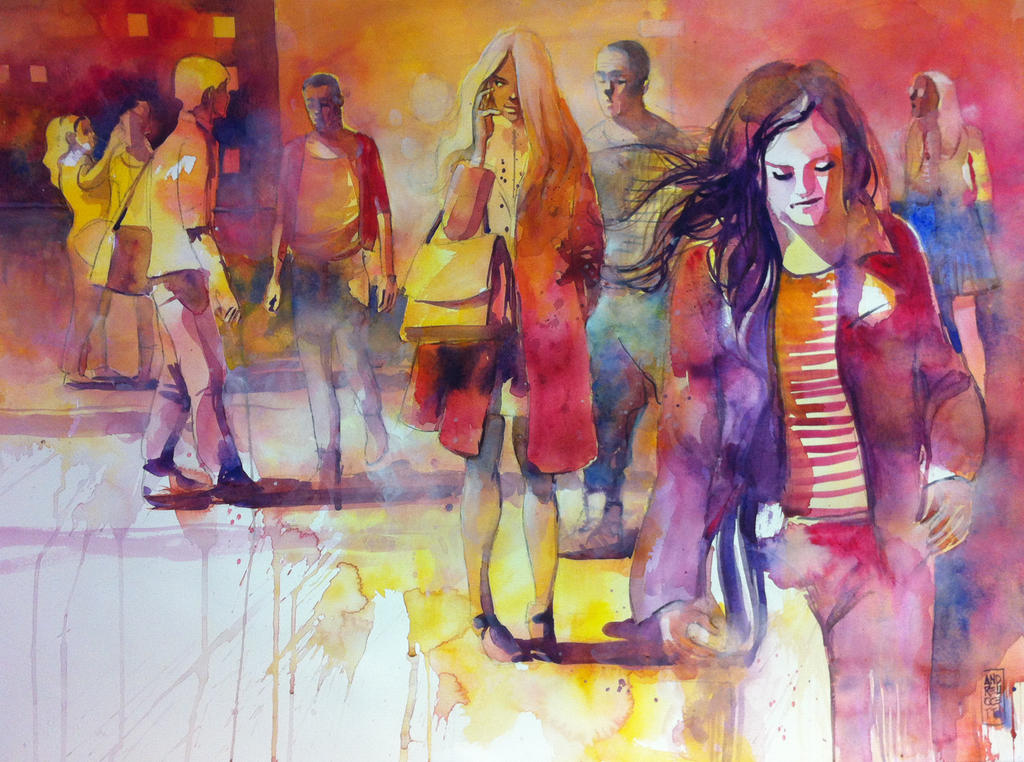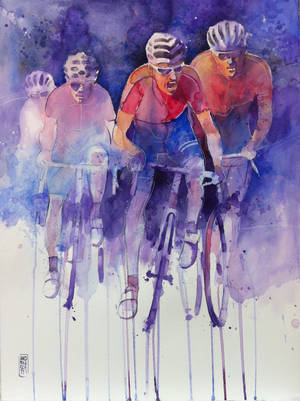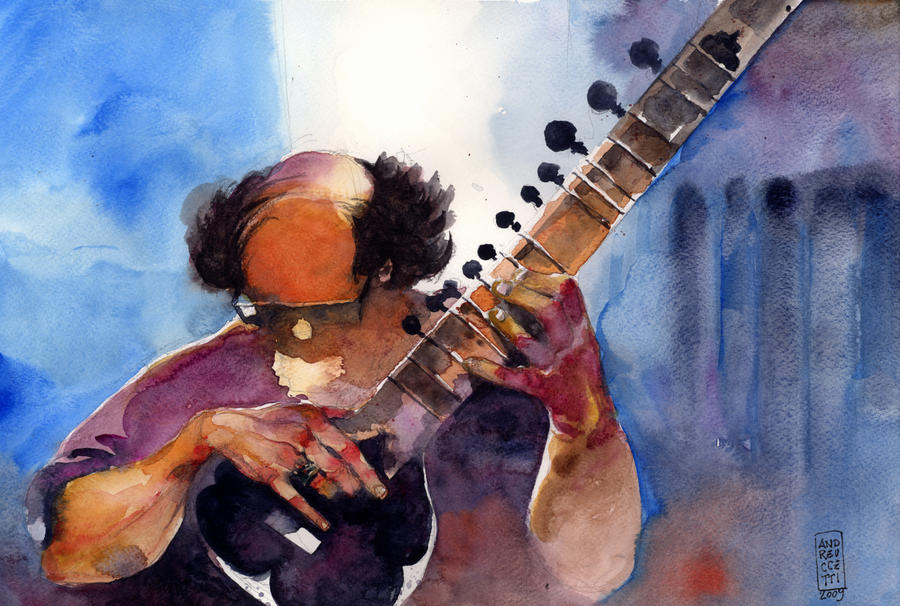 Rssfim
Ronaldo Serafim
, Brazil
"I can include myself in this pursuit. It started many years ago and it hasn't stopped. The conclusion is that I'm still developing my way of painting. On the other hand, I can confess a long path has already been trailed. We should not hurry up this process. Just let it happen in a gradual way, with no expectations. One day you'll find yourself pretty satisfied with your artworks. This can be the first sign you're getting to the point. Norman Rockwell, for example, spent decades of his life trying to paint what he'd call "His Great Masterpiece of His Life"...The best thing to do is to paint. Over and over... exaustively...In addition, I think we all should read some books, not only the artistic ones, but those from all subjects (history, fiction, architecture, photography, comics...). They can give us excellent ideas! Some of them will catch your attention and you'll want to transfer them to the painting. Unfortunately, there's no magical ingredient but hard work, discipline and dedication. And please, do not get anxious during this long learning process. Anxiety can be a real obstacle. "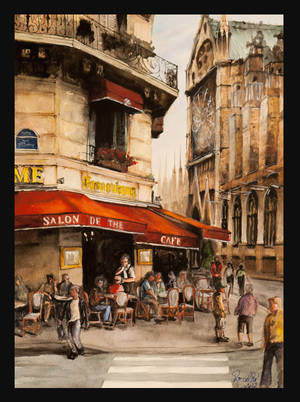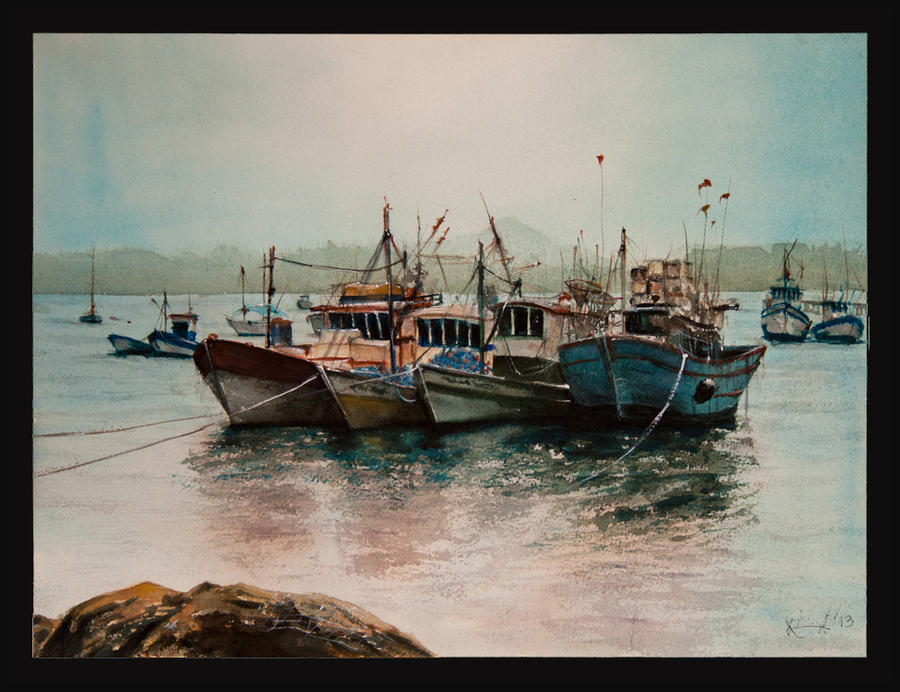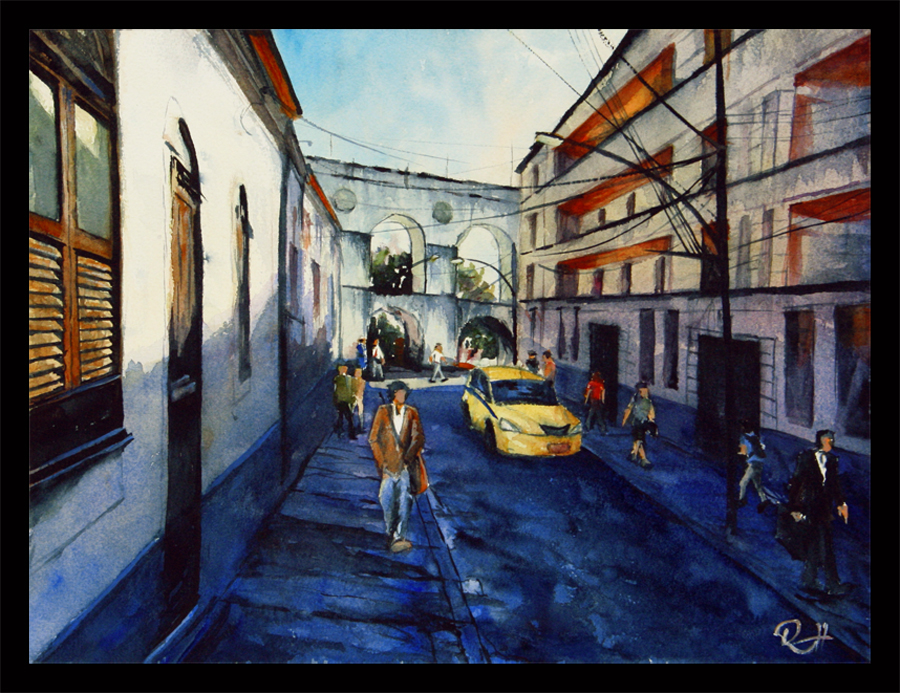 ---
---


Do you struggle with developing your own style? How often do you experiment in your artworks? Do you think it is important to have a personal style?

Feel free to share your thoughts in the comments below

---
Previous articles: