Traditional and Digital art are both completely different mediums, able to create the same product. It is possible to paint a beautiful, watercolor-like painting digitally, as well as achieve the cleanliness and color options of a digital piece traditionally. Therefore, using one or the other to express ourselves creatively is, just like many things in life, just an option. People may have personal, sometimes even illogical reasons for using one or the other and that's fine. Today, however, I'm a cheerleader for the "traditional side", and I offer you 5 reasons to do it traditionally!


1. Oh the wonderful smell of art supplies > I'm not talking about the toxic smell that come painting techniques require, of course. Rather about the feeling you get when entering a huge art supply store, touching all those brand new pencils and tubes, canvases.. Personally, I could never get attached to a Photoshop brush the way it's possible with new Polychromos.

2. Easier on eyes > Painting traditionally never exhausts your eyes as much as working on a screen all the time.

3. Physical touch > Have you ever tried to apply the paint to a canvas with just your fingers? It's very exciting but a sort of therapy at the same time. You can paint spontaneously, at large and making your whole body to be part of the process.


4. Producing an original artwork > The result of painting or drawing traditionally is an original painting or drawing. It's a one of a kind object that has it's special value.

5. Your house looks great! > It does. Even a mess, consisting of various brushes, paint, papers and sketches lying around, has it's charm and can even support your creativity. Also, an art easel is a very sexy object to own.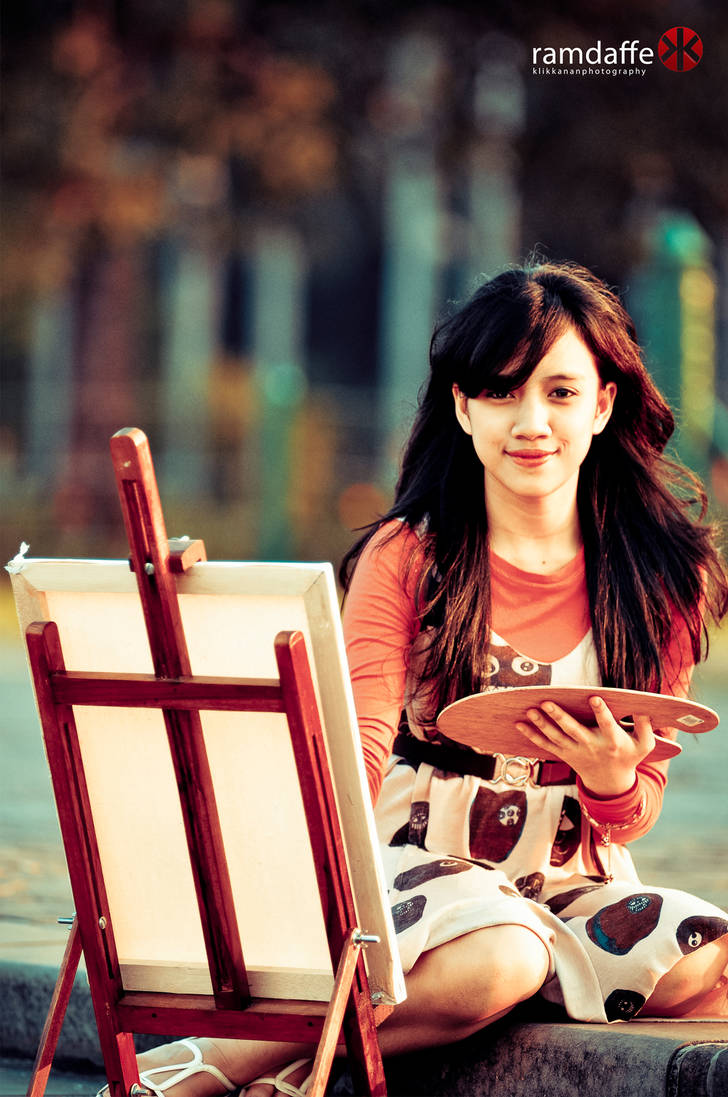 ---
Do you prefer the traditional or digital way? What are your reasons?
Feel free to share your thoughts in the comments below ♥