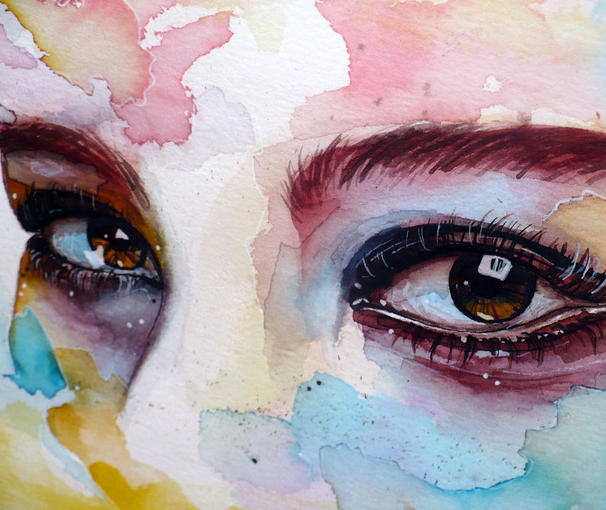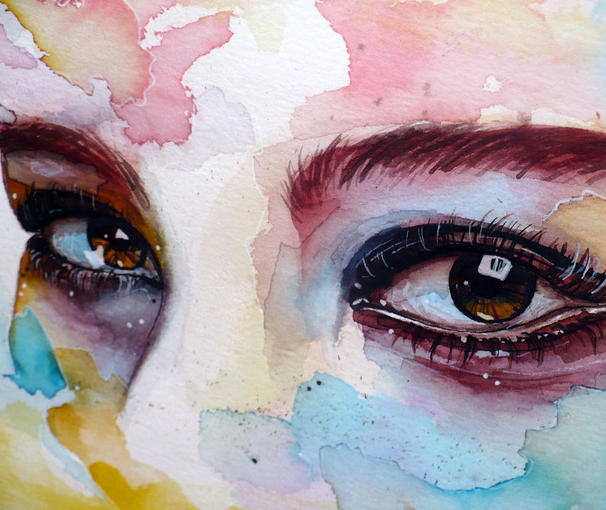 Watch
Eye study made with watercolor and pen on 250g cold-pressed paper, original is small ( 15 x 21 cm / 5.9 x 8.3 ") and was gifted to my friend before it was featured as a DD (:
Credits:
Huge part of my watercolor practice and technique learning lies within very helpful videos of
agnes-cecile
on
YouTube
, I am very grateful that there are artists like her who teach people all around the world this way

A Daily Deviation! Big thanks to Natalia-Luz, ruby604 and lucid-light for suggesting and to SRaffa for featuring

and of course for all the

, comments, appreciation.
---

---
>>>
Society6
|

|

|
tumblr
<<<
Daily Deviation
Given 2012-05-11
Hey there! So I have been seeing your amazing work for quite a while and thought of doing a critique. This particular painting is truly amazing. The colours are beautifuly combined together and even though I am not a friend of colourful patterns I must admit I especially like this. But what really makes this work of art brilliant is the eyes, of course. You have created a 3d dimension that almost makes them look like real eyes. I love the way they shine when you look at them. And what is actually strange is that it feels like they are always staring at you no matter from which angle you are looking. What also made an impression on me is the reddish colour under the eye. This somehow makes the image a kind of mysterious. Great job!

The Artist thought this was FAIR
25 out of 25 deviants thought this was fair.
This piece is simply gorgeous, the pastel like colors are perfect and I love how the eyes draw you in. The colors are almost surreal but the eyes stay a nice neutral shade of brown, it adds a mixed effect. Very gorgeous. I did spot a few tiny things that could have been worked on a little differently and it would have improved the piece slightly more. For once, the eyebrows.. they're a little bit bland. Of course now it's not the main point of the picture but they could have been touched up a little and had some detail added to them. Secondly, her left eye. (farthest away) It looks a little tapered to one side. Almost like it's been squished in a bit. Maybe taking a little extra time and rounding it better would have made for a different effect. And lastly, not a biggie either is that piece of wood or something at the bottom. I don't know why but it drew me away from the eyes and the picture and to it. Anyway, that's just me and my little bits. Overall though this is an astounding piece and I wouldn't mind having it hanging on my wall in my house. Lovely work, keep it up.
The Artist thought this was FAIR
49 out of 53 deviants thought this was fair.