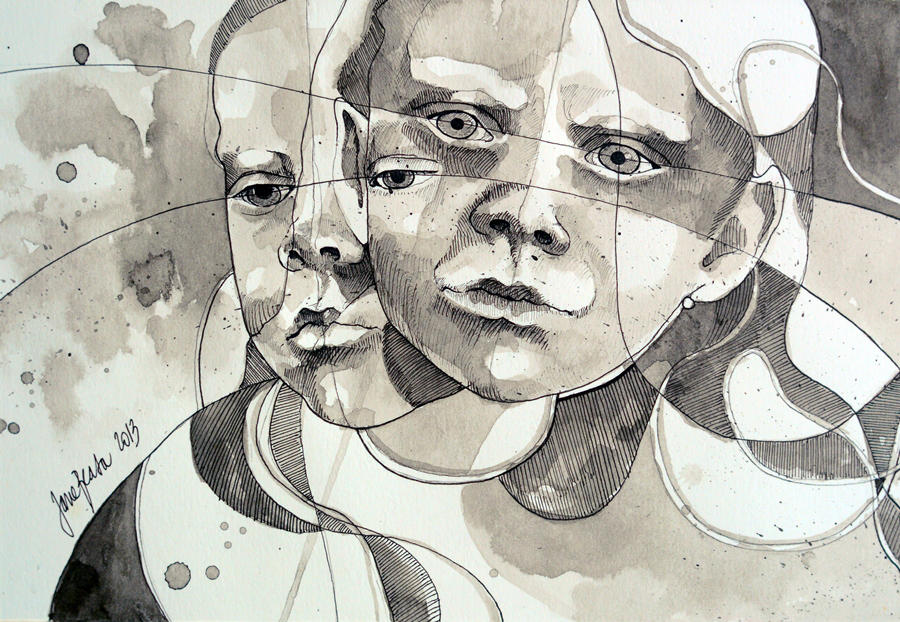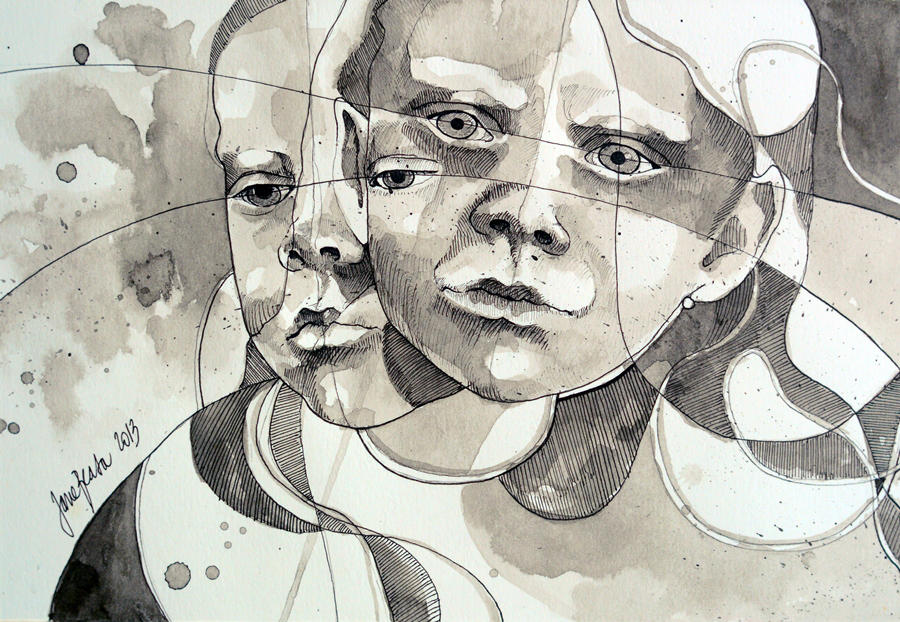 Watch
Model: Viola, my 4 years old daughter. Speaking of the title of this image, it was not random, rather a very personal choice at the moment. Everyone is made of two people and those two parts sometimes fight with each other inside of us, but our integrity belongs to both of them at the same time. I feel strongly for every child that is going through their parents separation, including my own.
6th day of 31 day painting challenge. The people & portraits week is nearly over, one more painting tomorrow.
This is a tiny drawing/painting I made with ink, the rough idea was lying around the studio for months and I'm glad I finally took time to finish it. I might be using this sketch to paint a big acrylic later.
This painting was sketched & painted with Winsor & Newton ink on 230g paper, original is 21 x 15 cm / 8.3 x 5.9 "
---

---
>>>
Society6
|

|

|
tumblr
<<<