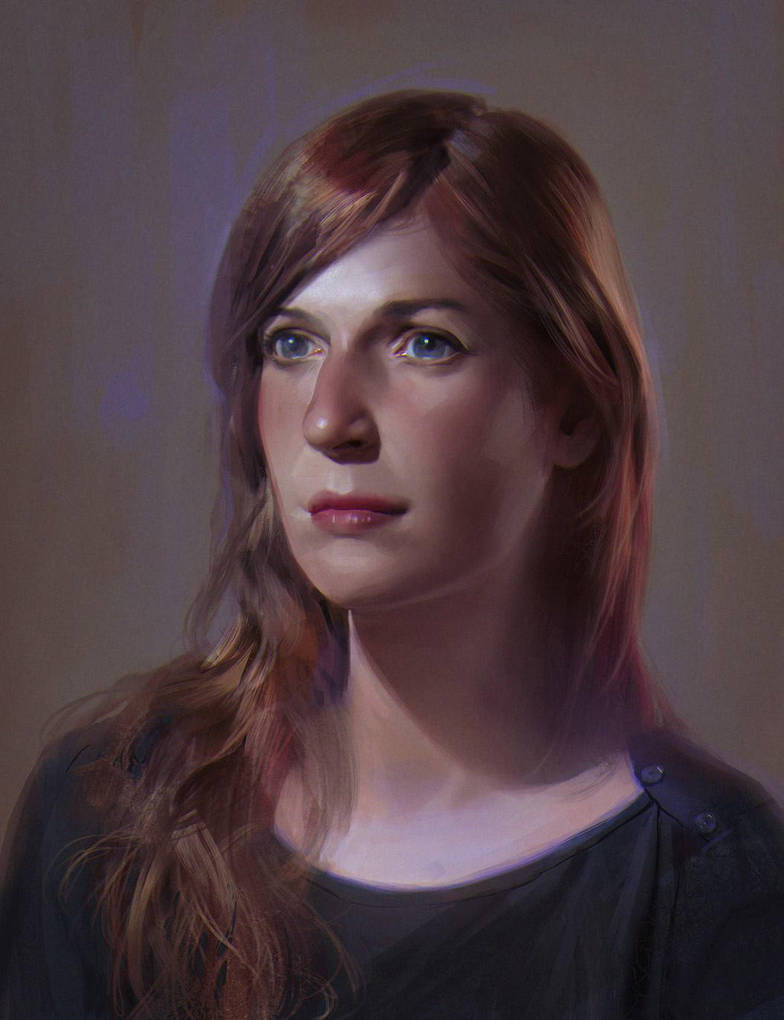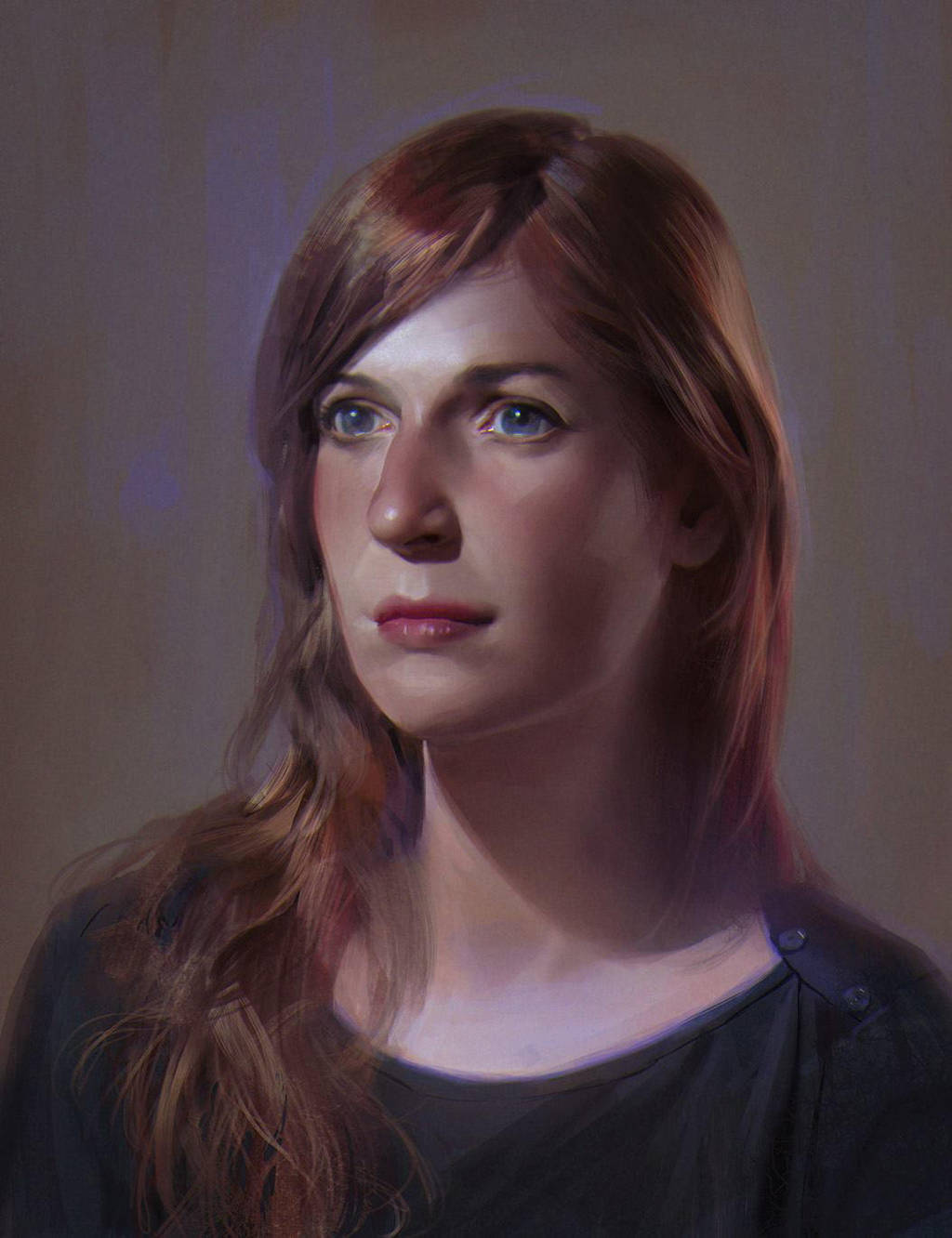 Portrait done from life of Aurelie in PS CS6

WOW! This is beautiful, I recently met her in Colombia at book convention.
Reply
I really like the way you rendered the nose on her. This is awesome.
Reply

Stunning. The hair is always so well done.
Reply

thanks it was really fun to do

Reply

I agree. The hair is so well done. And it looks so effortless..!
Reply

Reply

Du hast wirklich einen unverkennbaren Stil! DevianArt hat mir diese Bild ohne namentliche Nennung unter "Undiscovered" angezeigt und ich dachte schon bei mir: "Na, wenn das nicht von Jana ist …" Und zack, Recht gehabt. Ich mag sie übrigens wirklich sehr, sehr gerne, deine Kollegenportraits.
Reply

Undiscovered? Das sind neue Funktionen auf dA, die ich vorher noch nie mitbekommen hab xD Cool auch neue Sachen von dir zu sehen!
Reply

Siehste mal, da habe ich dir gleich unabsichtlich einen netten Hinweis gegeben. Wobei ich nicht ganz weiß, warum ausgerechnet _du_ in der Undiscovered-Sektion gelandet bist. Von Unbekanntheit kann bei dir nun wahrlich keine Rede sein. Übrigens muss ich die Bauchpinselei meines letzten Kommentars wohl noch ein bisschen fortführen, wenn dich jetzt schon mal an der Strippe habe. Ich folge dir nämlich seit einiger Zeit auf Facebook und komme so regelmäßig in den Genuss deiner Lichtbilder. Ich weiß schon, das sind per Kategorie erweiterte, glossy Charakterconcepts. Aber eigentlich habe ich doch immer den Eindruck, dass du Licht portraitierst, insbesondere die ganzen vollgesättigten Farbumbrüche der flach angeschienenen Flächen zum knallbunten Halbschatten zu den sehr zurückgenommenen Schattenbereichen. Das fließt und leuchtet und schimmert und lebt in deinen Bildern, das es eine wahre Freude ist!
Reply

Hey Charlotte! Danke fuer das viele Lob! Weiss garnicht wie ich damit umgehen soll

Jedenfalls sehr nett was du so schreibst ueber meine Bilder! Licht macht mir wirklich immer viel Spass

Hab mir auch gerne deine Gallery angeschaut, cool zu sehen, dass du soviel Sailor Moon fanart gemalt hast, haette ich irgendwie garnicht von dir erwartet

Reply

Ja, irgendwie war es mir wichtig, das mal zu äußern

. Ich weiß, das kommt dann häufig etwas sehr überschwänglich daher. Aber wenn ich jemandem etwas Nettes zu sagen habe, mag ich mich auch nicht künstlich zurückhalten

. Tja und das mit den Fanrt-Motiven… wa soll ich sagen? In meinem Versuch, mich mit der digitalen Malerie auseinanderzusetzen, lag die alt bekannte Jugendliebe irgendwie so nahe, weil sie thematisch nicht so viel abverlangt, sondern einfach nur _sein_ darf. Das fiel zeitlich auch einfach mit der Ankündigung des Sailor-Moon-Remakes und dem damit verundenen Nostalgie-Flash zusammen. Inzwischen habe ich eine ungefähre Idee, wo ich gerne digital hinmöchte (
skizzenblogk.tumblr.com/post/1…
. Und du hast natürlich recht in deiner Überrschung: inhaltlich standen und stehen bei mir ja schon immer eher nicht-menschliche Sujets im Mittelpunkt.
Reply

I love the slight purple tint. It gives a very subtle, luminous effect.
Reply

it's absolutely amazing! I love your series!
Reply

Reply

you are more than welcome

I really wish you could still do your job for Ever

I like your style and being familiar with digital painting and such, I can honestly tell that your art stands out, I totally can tell which piece is from you without reading your name

please keep going! it's such a pleasure to see!!

and inspiring of course, amateurs like me to keep working



Reply