Hello everyone,
recently I was apprached by the lovely
lovelessdevotions
here on Deviantart to do an interview about my art.
If you are interested in some of my thoughtprocess, have a look!
You should also definitely browse her other interviews and "the next big thing" series, where she highlights artists on Deviantart (full disclosure, I got one too from her

).
Check it out here:

The Next Big Interview: Jan-Wes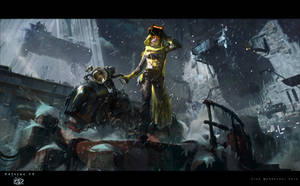 I really love art that tells a story and art that can evoke an emotion in the viewer. I also love it when lighting and color are really striking and pull you into a world. And when all of these get mixed together with fantastic understanding of form and drawing skills, I won't be able to stop looking at it..."– Jan-Wes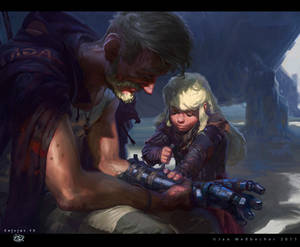 Based on his observations in the above excerpt,

Jan-Wes

might as well have been describing the very reasons why viewers find his art so visually stimulating and engaging. A concept artist and illustrator from Germany, Jan's considerable creativity is highlighted in his personal world-building project, exploring a struggling, underdeveloped society in outer space where resources are scarce and controlled by one group, resulting in an oppressive dichotomy between advancement and stagnation. Delve further into this intriguing narrative framework in the following interview, and learn how J
*waves* later!