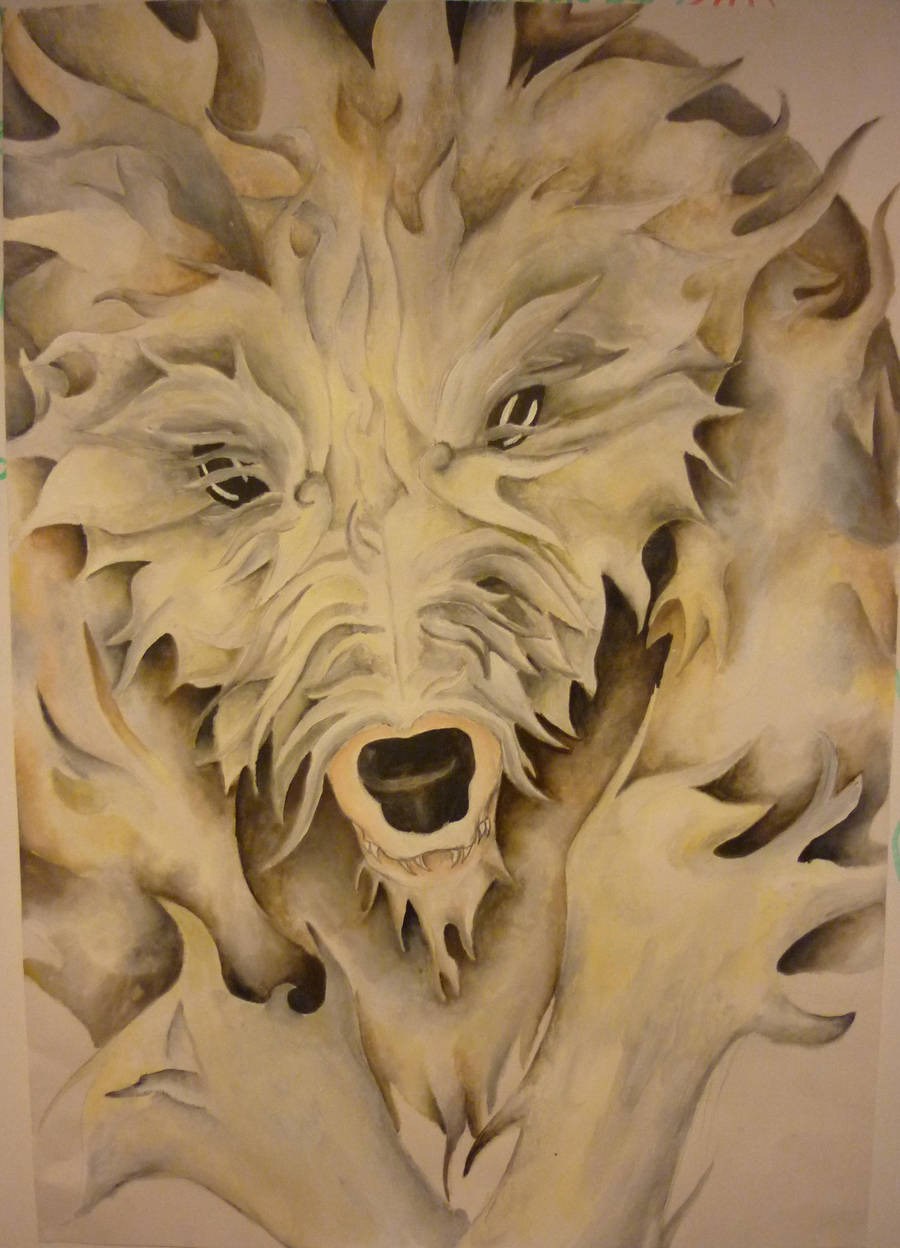 Watch
This is a painting I came up with for my art theme of Local Myths and Legends.
I chose to look at the legend of how the town 'Limavady' got it's name. The legend is very short and simple, supposedly a dog was sent by the O'Cahan clan (kind of like the ruling power in the area at that time) lept over the river Roe to warn neighbouring clans of an invader attack.
The dog was more than likely an Irish Wolfhound seeing as they were hunting/war dogs at the time (THOSE THINGS ARE HUGE!!! One of, if not THE biggest breed of dog. I want one O.O Google them) and were given as gifts to those of 'nobility'.

So this is a painting I came up with depicting the Leap of the Dog. Irish Wolfhounds have long fur so i decided to do it all wavey-like (Not influenced by Okami, AT ALL. *sarcasm* xP).

Still unsure if i should do a bit of a background colour or not. I'm thinking, possibly a foggy green or blue (kind of like the way i did the fur)... not sure. Any suggestions? Or should i keep it the way it is?